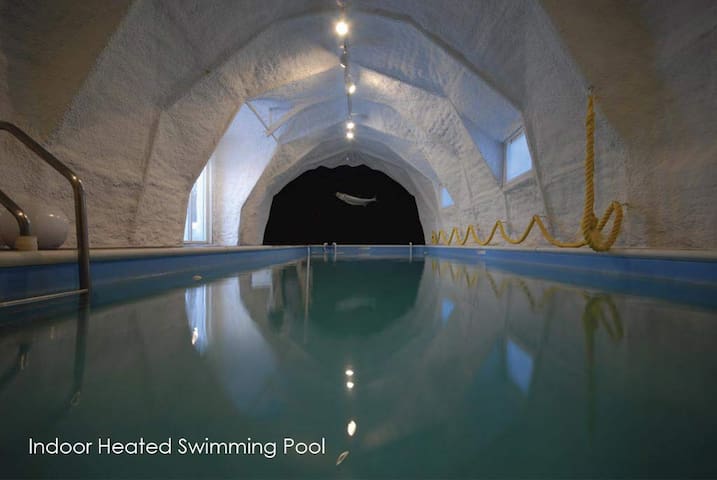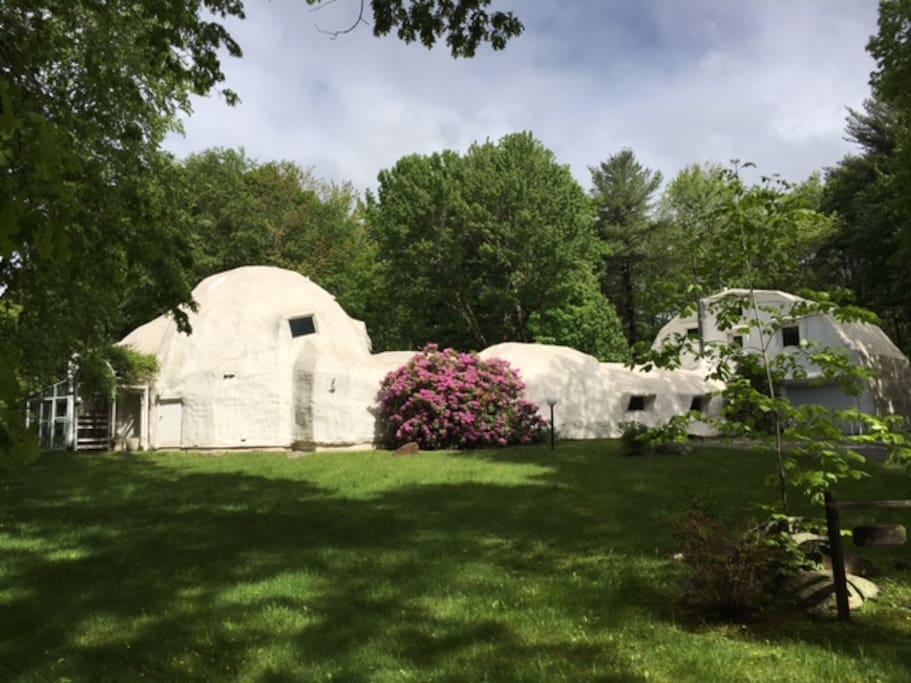 Prana Residence Spa Indoor Pool
Prana Residence Spa Indoor Pool
Spa Residenz: Hallenbad, Sauna, Whirlpool, Jacuzzi und Solarium Voll ausgestattete Haus mit 3 Schlafzimmer + Loft, 3 Bäder (Schlafmöglichkeiten für bis zu 7)
Spa Residence: Indoor Pool, Sauna, Hot Tub, Jacuzzi & Solarium
Fully equipped home with 3 bedrooms + Loft, 3 Baths (Sleeps up to 7)
---
Diese Unterkunft verfügt über die grundlegende Ausstattung für Geschäftsreisende.
---
Check-in: Jederzeit nach 14:00
Art des Zimmers: Ganze Unterkunft
---
---
Zusätzliche Personen Keine Gebühr
Kommuniziere immer über Airbnb
Um deine Zahlung zu schützen, solltest du niemals außerhalb der Airbnb-Website oder -App kommunizieren oder Geld überweisen.
Erfahre mehr
---
Agreement
House Rules & Property Descriptions In addition to the Airbnb's "Terms of Service", "Airbnb Content" and their rules and regulations, by booking this Accommodation (known as: Prana Residence-Spa), You agree that You and any individuals in your group or anyone that You may invite as guest(s) to read the house rules and abide by all its contents at all times while at the property and You remain responsible for all members of Your group and anyone else You permit to access the property.
Booking Information Form: In addition to the information that you may have provided to Airbnb, You must agree to fill out the Booking Information that the host will send you in its entirety and submit it to the Host immediately. In case you want to bring your pets, please provide its related information as well.
Maximum Occupancy: The maximum number of occupancy including children is limited to 7 persons. People other than those listed in the Booking Information Form may not come to the property.
Residence: Prana Residence -Spa features a spacious living/dining room with a dramatic 20-foot high dome ceiling and a signature wood burning fireplace. A fully equipped open kitchen with its stone countered bar looks out into the large yet cozy living room. The residence has three attractive bedrooms, a loft, and three baths. The master bedroom is on the ground floor. A spiral staircase connects the living room to a small library/meditation area and the guest bedrooms. The Residence has a large heated indoor pool, sauna, deep cold plunge tub, indoor Jacuzzi, hot tub and solarium, which can be also used as a massage therapy room. These Spa facilities are for exclusive use of You.
The residence has a basic household cookware, dishes, glassware, linens, towels and limited toiletries. An inventory is available for you and can be sent to you on your request. Unlike what may have been stated elsewhere, Host is not allowed to leave any perishable food in the house. Therefore the refrigerator will be left clean and empty.
Set Up: Prana Residence -Spa is fully furnished and bed rooms have following
• Master bedroom (ground floor) – Queen sized bed that sleeps two people.
• 2nd bedroom (upstairs) – Queen sized bed that sleeps two people.
• 3rd bedroom (upstairs with loft) – Two twin size beds and one loft open to this room with a twin size mattress on its floor; sleeps a total of three people.
Structure: The structure of building is a geodesic dome with timber and is covered by high density closed cell foam. Its unique and inspiring structure has made a significant impact in the building industry and has been frequently written about in national and international publications, such as the New York Times. Additionally, it's environmentally LEED chosen materials keep the building cool in the summer and toasty warm in the winter.
For Your curiosity and examination, a sample of the interior and exterior foam covering in a block form is available to you to touch and is located in the cubbyhole next to the entrance inside the building.
Property/Privacy: Prana Residence-Spa is located on five and half acres atop the forested hills of Cornwall Bridge in Litchfield County, Connecticut within two hours from Manhattan. Its holistic design provides a total relaxation and the transformation of vital life (Prana). This incredible residence is a place of destination.
Although the property is secluded and You will be the sole user of Prana Residence-Spa, at the rear of the residence, an addition has been built for the caretaker of the property but currently is rented. This addition has a different entrance and has no view to privet part of residence. However, they have a view of the driveway which they share.
Nearby Attraction: The area is known for its diversity of birds, including wild turkeys, which one can often view while sitting in the lounge. Its natural landscaping and large boulders, as well as old trees, attract different wildlife including friendly deer.
Nearby outdoor recreational activities include horseback riding, and other seasonal activities such as water sports, trout fishing, canoeing on the scenic Housatonic River as well as bird watching at the nearby Audubon Center.

Check in/Checkout: The Check-in time is 2 p.m. and Checkout time is 12 noon. These are the expected arrival and departure times for You. We will try to greet You on arrival and explain the operation of the facilities. However, if we are unable to receive the You, we will leave a key in an accessible location and inform You of where to find it. In addition, we will send a copy of "Exhibit A Operation Guide", which details the operation of the facilities.
Duration of Stay: This property requires a two night minimum stay and during the National Holidays the minimum stay is three nights.
Access: You shall allow Host and the Manager access to the property for purposes of repair and inspection. Host and Manager shall exercise this right of access in a reasonable manner.
Additional Fees: The following fees are outside of what you pay to Airbnb and must be paid directly to the Host. The additional fees are due immediately after the booking of the property and must be fully paid At least 10 days prior to Check-In Date.
a. Security Deposit for Rent: Terms are as stated by Airbnb's "Terms of Service",
b. Pets: A fee of $50 per night for each pet. The following breeds are not covered by our insurance and therefore are not permitted: Pitbull, Rottweiler, Chow, Doberman, Wolf hybrid, Akita, and Bull Mastiff.
c. À la carte services: Based on availability, a variety of massages, facial treatments, yoga lessons and other additional services provided by independent professional vendors can be booked for You
Cancellation Policy: If You wish to cancel Your reservation, fees for the pets and/or À la carte services, the deposit will be refunded as follows: 100% less a $200 administrative fee if cancelled 60 days prior to the Check-in Date50% if cancelled 31-59 days prior to the Check-in Dat0% if cancelled within 30 days prior to the Check-in Date
Transfer/Exchange: The booking is non-transferable to another date. However, You can send a friend or family member in Your place provided that the a new Booking Information Form is submitted with the new personal data. Should You or Your transferred group depart earlier than their intended stay, Host will retain all amounts associated with their booking.
Insurance: We encourage You to purchase travel insurance in the event of a cancellation or other safety related issues.
Safety and Rules: You are responsible for the safety of yourself, your children and all the members of Your group as well as anyone else You permits on the property. You must make sure that everyone in your group read the house rules and abide by all its contents at all times while at the property.
a. Children: Although we welcome children, some elements of the house and the spa facilities
(described below) are not safe for the children and parental supervision is essential at all times.
b. Stairs: The spiral staircase and the stairs to the loft as well as their metal and wood balusters are not childproofed. You and Your guests are responsible for your own and your guests' children's safety at all times.
c. Sauna: When using the sauna, remember there is a certain health risk associated with this facility and must be used at Your own risk.
• The sauna can be also dangerous for children and Host does not advise children to use it. If You choose to allow children to use this facility, be sure that they are old enough and familiarized with the safety precautions. Adult supervision is essential.
• Do not take any alcoholic drinks in the sauna.
• Please do not add water to the stove. This is a dry sauna, not a steam one.
• Please do not sit directly on the wood and use towels that are laid out for you.
• Do not take any glass in the sauna.
• Avoid leaving wet towels on the wooden floor as the water mark cannot be removed.
d. Deep Plunge Tub: Children cannot reach the bottom of the deep plunge tub and its setup is not childproofed. Therefore, children are advised to be kept away from it at all times.
• The Plunge Tub fills up only with cold water and is used after the sauna. However, most people use the cold shower instead.
• After each use, please wipe the wooden floor with the white towels located on the floor of the laundry room and marked "for floor."
e. Hot Tub: When using the hot tub, remember there is a certain health risk associated with this facility. It must be used at Your own risk. The hot tub can be dangerous for children and Host do not advise children to use them. If You choose to allow your children to use it, be sure that they are old enough and familiarize yourself with the safety precautions. Adult supervision is essential.
• The housekeepers drain, sanitize, refill and replenish chemicals of hot tub prior to Your arrival and will bring the temperature to the requested level.
• In order to keep it hot and free of debris, when it is not in use please remember to leave the cover on.
• Do not take any glass in the sauna.
f. Indoor Swimming Pool: The indoor swimming pool is deep (on one side 5'6"deep and the other side is 3'6" deep). Adult supervision of children is essential at all time. If needed, to avoid children accessing the pool, You are able to lock both entrances to the swimming pool. Please use the pool with care and note the following:
• The interior of the swimming pool is plastic vinyl and can be punctured by any sharp object and may cause a leak.
• The yellow rope on the right side of the pool is for decoration. Please do not touch it, as the rust of the ring will fall into the pool and damage the liner.
• This is an indoor swimming pool and has no skimmer therefore body lotion and hair can clog the system and cause a costly repair. To avoid you must take a shower before using the pool and wear a shower hat. There are some shower hats in the closet in the corridor toward the pool.
• Diving or water games are not allowed.
• Do not take any alcoholic drinks in the Swimming area.
• Do not take any glass in the sauna.
• After each swim please wipe the floor of the swimming pool, corridor and connecting shower with the white towels located on the floor of the laundry room or are on the floor of the pump room behind the pool.
• Keep the doors of the corridor going to the pool closed at all times.
• The corridor going to the pool must be warmer than the pool and the house. This corridor must be heated even during summer so that the humidity of the pool does not penetrate to the house.
• During summer as long as weather permits the humidifier in pool will be turn off. Therefore, the sliding door to the deck and one of the windows in the pool must remain open at all the times.
• During winter and when weather turns cold, the dehumidifier will be installed and must run 24 hours. In case of an electrical outage or malfunction of the dehumidifier, please open the sliding door of the swimming pool and let the Host know about it immediately. Otherwise, the moisture will created mildew in the pool and its remedy is very costly.
Smoking: There is absolutely no smoking or illicit drugs tolerated inside the residence. However smoking cigarettes outside of the residence is allowed as long as the butts are kept in a container and placed in the garbage.
Party: No party with people beside what is listed in the Booking Information Form is allowed.
Pets: No pets are allowed to any of the spa facilities including the swimming pool room and Sauna. Evidence of their hair will cause penalty.
Care & Use of: You must immediately notify the Host of any damage or malfunctions of the furniture/fixture, appliances/equipments and structural of the building and not the followings:
a. Furniture/Fixtures: You must keep the residence and all its furnishings in good order and do not change their locations.
b. Appliances/Equipments: You must utilize appliances for their intended use. Spa equipments are all in good order and work on auto set timer. If during your stay for any reason some of the equipment goes out of order or damaged, Host will make the best effort to fix them, but Your rent or any paid fee will not be adjusted.
c. The structure of the building: Please note that the foam covering the interior and exterior of building can be easily damaged by sharp objects, such as needles, pens, finger nails, knives, animal teeth, etc. If the exterior or interior of the foam damaged during your stay, you will be asked to pay for its professional repair.
Parking: Please park parallel to the garage entrance (since the garage is not in use you can block the entrance). This way the driveway will remain clear for others to use freely.
Photography &Video: Although You have the right to take photos and video of the house and property for use of personal memory, under no circumstances shall the house be used or exploited in pictures, films, videos or any other media for any commercial, publicity or illegal purposes.
Housekeeping: The residence and its spa facilities will be given to You spotless and we expect to receive it back the same. While linens and bath towels are included in the unit, there is no daily housekeeping service as part of the rental rate. If You require this service, it must be requested in advance from the à la carte list. We do not permit towels, linens or any other items belonging to the property to be taken from the residence. Furniture is not to be moved or rearranged and sheets are not to be removed from the bed.
You are responsible for the proper upkeep and cleanliness of the residence and your responsibility includes but is not limited to the following. The cost of repair of damages to any apparatus, or blockage in the plumbing resulting from misuse by You or your guests, also cleaning of the below items shall be borne by You and drawn against your security deposit. If the premises appear dirty or are damaged upon Check-in, You shall inform Host (Homeowner or their local manager) immediately:
a. All household trash must be disposed in the proper receptacles, complying with the Connecticut recycling program and You must sort all cardboard, glass, plastic and aluminum. Your recycled items should be kept in the garage. Open the garage door, with a device that is hung on the right side of the garage door (press the button closest to garage door.)
b. All dishes, glassware, pots/pans and all cutleries are to be cleaned and stowed away in their proper place. Please do not put away if properly are not washed.
c. Countertops are to be kept clean and free from debris, food and other waste.
d. Stovetops and oven including microwave as well as outside grills are to be kept clean and free of all grease, food particles and other debris.
e. Floors are to be properly maintained and free of spills and damages.
f. Doors and windows are to be kept closed during any inclement weather.
g. Lavatories, sink, toilets, tubs, showers and all spa facilities including sauna, cold plunge, swimming pool and hot tub as well as pool water and plumbing apparatuses must be kept in good order. Use them only for the purposes for which they are intended. No paper towels, sanitary napkins or other obstacles are to be disposed of in the toilets, sinks, or tubs.
Fireplace: The fireplace is a non-vented log fired and works well. Do not use any liquid and do not throw any colored paper or other household combustible materials in the fireplace.
Water: The property is on a well and the mineral content in the water is controlled by equipment in a way that the water is great to drink. Automatically, the system backwashes itself, once a week normally at night. This process can be heard and will last approximately 15 minutes. You must ensure that until the backwashing process is complete, water is not used. This includes the dishwasher, washing machine and flushing of toilets. Use of water during backwash will fill the pipes with residue.
Septic System: The property is on septic system and You must ensure that no items or feminine products other than toilet paper will be flushed in any of the toilets at any time. This can clog the septic system and You could be charged for the damages of up to $500.00 to cover the repair.
Storms and Snow Conditions: In the event of heavy rain or snow storm, no refunds will be given. Although local roads and the property's driveway are maintained, Host highly recommends You to have four wheel drive and/or chains in snowy conditions. Electrical Outage and or Malfunction of Spa Equipment: No refund will be given for electrical outages or malfunction of equipment that cannot be fixed while You are on the property and there is no emergency generator on the property. However, if we find unexpected malfunctions of any equipment and could not fixe it before Your arrival, we will notify you immediately and offer the option of transferring the dates of your stay, but no refund.
Security & Safety: Although to the best of Host' knowledge, within the area to date, there have been no issues in regards to security or safety on the property, You acknowledges that the Host has made no representation that the property is a "secure" accommodation, or that You are safe from theft, injury or other damage. You must take appropriate measures to protect their own belongings and remain safe. The Host is not responsible for the loss of personal belongings or safety of You or your guestsWaiver of Liability: The Accommodation (Prana Residence-Spa) is privately owned. As stated above, Prana Residence-Spa is not well suited for children. By booking this Accommodation, You agree to hold the Host (Homeowner) harmless and waiver all potential claims for any loss or damage to You and any individuals in Your group or anyone that You may invite as guest(s) to the property. This will include personal property, as well as personal injury or death of adults or children of Yours and or any individuals in Your group or anyone that You may invite as guest(s)', and or pets, while at the property or while using the Accommodation or its facilities. You also absolve Host from any and all liability for any loss or damage to Your personal property as well as property of any individual in Your group or anyone that You may invite as guest(s), effects arising out of water leakage, breaking pipes, or malfunction of the equipments in spa facilities such as the swimming pool, sauna and hot tub or other causes beyond the reasonable control of Host. This includes damage to Your vehicles or vehicles of any individual in Your group or anyone that You may invite as guest(s) to the property.
Operational Guide/Exhibit-A: In addition to the above You must carefully read the instructions in the operational guide and ensure they are followed by individuals in your group and all the invited guests. This guide will be provided to You after booking and must be kept accessible for use at all times.
Pet Addendum: If the pets information that You have provided in the Booking Information Form are the same and your dog (s) are not among the excluded list which are Pitbull, Rottweiler, Chow, Doberman, Wolf hybrid, Akita, and Bull Mastiff, by booking the Property (Prana Residence –Spa), You agree to Comply with the following:
a. An additional pets' fee in the amount of $50 per pet per night shall be paid to the Host, at least 10 days before Your arrival.
b. All pets must comply with the following specifications (documentation from an accredited veterinarian should be provided by Guest upon request):
• Must be housebroken
• Must be at least 2 years old.
• Must be up-to-date on rabies vaccinations and all other vaccinations.
• Heartworm preventive is highly recommended.
c. Local law requires that all pets be leashed while outdoors. Be aware that predators such as coyote are present in this area and are threats to small pets.
d. You are responsible for cleaning up any/all pets' refuse inside the house and out on the property.
e. Pets are not allowed on furniture at any time. Also, under no circumstance are pets allowed in indoor swimming pool or spa facilities. Any evidence of pets on furniture, swimming pool or any of the spa facilities will incur extra cleaning fees.
f. All pets are to be treated with a topical flea and tick repellent three (3) days prior to arrival. Fleas and ticks are very rampant in this area and can cause harmful/fatal illness to humans and pets.
g. Pet must not cause damage to premises or furnishings. If damages are caused, the cost of the damage may be deducted from security deposit.
h. You must prevent pets from producing excessive noise at a level that disturbs neighbors.
i. Pet will not be left unattended for an undue length of time, either indoors or out.
j. Host assumes no responsibility for illness or injury that may incur to Your pets or be caused by pets while on the premises. And You are the sole responsible person for the pet(s) that you will bring to the property.
By booking this Property (Prana Residence-Spa), You agree to all the terms and condition stated above.
---
---
---
2 Nächte Mindestaufenthalt.
---
New York, New York, Vereinigte Staaten
Mitglied seit September 2011
Sprachen:
English, Français
Antwortrate:
100%
Antwortzeit:
innerhalb einiger Stunden
Entdecke weitere Optionen in und um Litchfield
Noch mehr Unterkünfte in Litchfield: