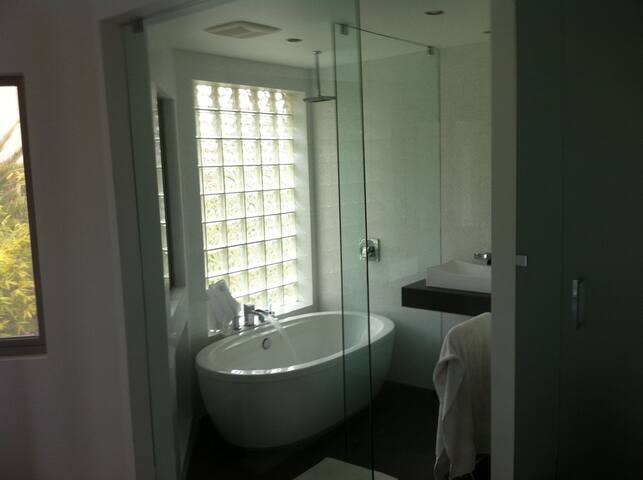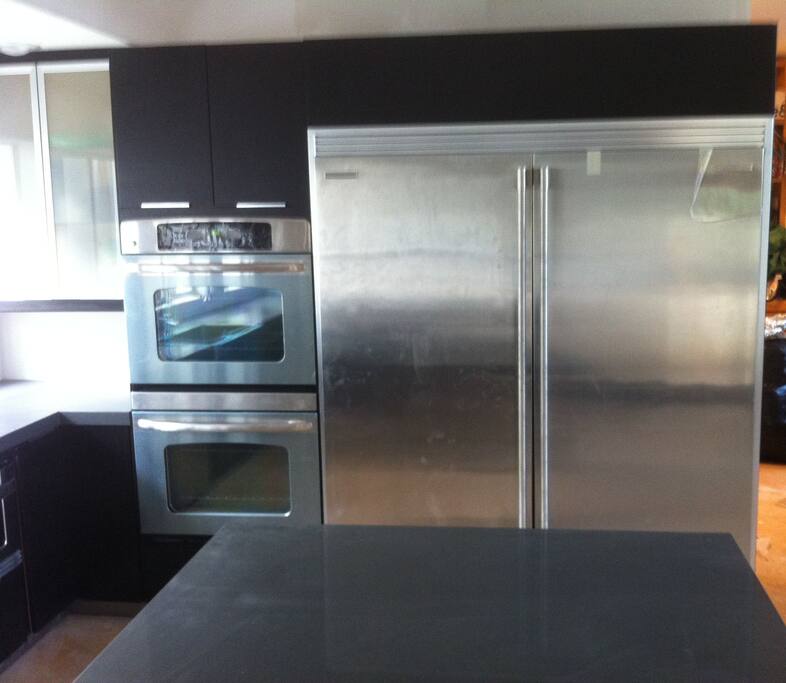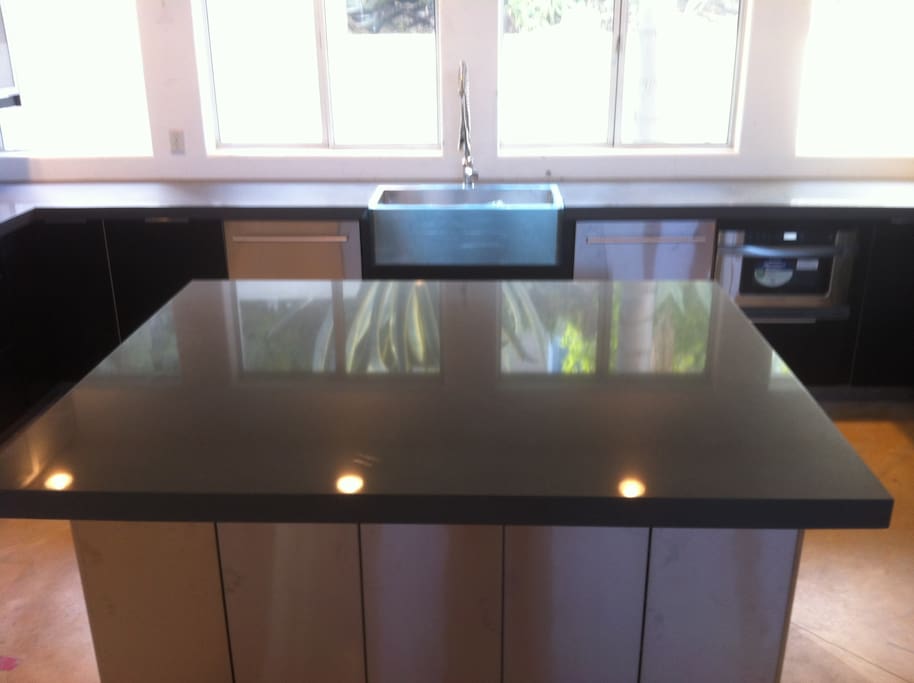 Laguna Beach Minimum Stay
Please Inquire about your needs.
Comfortable 2700 Square Feet
Sweeping Coastline Views, 180* Views looking down on the California Riviera Coast.
Internet, Flat screen TVs etc.
Excellent Parks very close 1 block walking
Der Wohnraum
Double LOT,
No Neighbors Next of Across from you! 2600 square feet is very big in Laguna Beach
A lot of very unique features
Great Kitchen
Zugang für Gäste
Everything but not the Garage, there are big car ports and plenty of parking right in front.
Weitere wichtige Infos
There is a standard agreement below.

---
---
Zusätzliche Personen 26 € / Nacht bei mehr als 4 Gästen
Kommuniziere immer über Airbnb
Um deine Zahlung zu schützen, solltest du niemals außerhalb der Airbnb-Website oder -App kommunizieren oder Geld überweisen.
Erfahre mehr
---
Standard Air BnB Agreement
1032 Tia Juana Street, Laguna Beach
This Agreement is accepted this when the Payment is made to Air BNB Between the party Paying Air BnB hereinafter referred to as "Lessees" and the owner of 1032 Tia Juana Street referred to as "owner."
1.The owner may act as legal agent for the Lessee, and can speak for Lessee. with regard to this lease only
2.Owner and his repair people have permission to access the property for repairs and upgrades to "show – repair – upgrade, but with respect for its normal use by the lessee.
3.House is accepted in "As Is" Condition.
Witnesseth; that for and in consideration of the payment of the rents (Indicated Below) and the performance of the covenants herein contained on the part of the Lessee, said Lessor (owner) does hereby demise & let unto the Lessee(s), who hires for use of the above residence for:
DATES:AS ACCEPTED IN Air BnB
MAXIMUM PEOPLE:
As stated in the ABB system Includes children & infants as whole people,
DAMAGE / SECURITY DEPOSIT:495Has been collected by Agent Air BnB,
CONSIDERATIONFull Lease amount was paid in full via agent Air BnB, that full amount must be conveyed forthwith, for this lease to commence or be considered valid and in force.
I. OWNER PROVIDES:
1.KITCHEN MATERIALS, utensils, kitchen equipment, pans, plates, glasses, cups, laundry soap & cleaners.
. In consideration for this agreement, the Lessee(s) agree: to accept and be solely liability for: their own or any Lessee's, or child's injury or damage incurred in or around the kitchen, infants going through kitchen cupboards, and laundry room, playing with knives, tools, utensils, ingesting chemicals or anything else, and agree(s) to exercise extra care and supervise them at all times, and hold the owner harmless and free of liability.
2.LINENS & BEDDING which will be clean at time of occupancy (not guaranteed for early check-ins.)
3.CLEANING SERVICES are "a la carte" and flexible, Lessees can pay the condo maids for more service.
•Not included is: cooking or clothes washing, & ironing, for which Lessee agrees to hold the ownerharmless, but extra services may be arranged on the side $100 per whole house cleaning,
•Extra services: maids, cooking, etc. must be discussed with the management, & be acceptable to all parties.
II. IMPORTANT GENERAL RULES:
All Lessees, at risk of losing their damage deposit paid and/or possible eviction,
AGREE TO NOT:
1.Break any Local Laws, Ordinances or they risk eviction and/or
forfeiture of damage deposit. Damages & fines will come out of, but are not limited to, the deposit.
•All Lessee and their Guests shall be exclusively responsible for the breaking of any laws.
•All Lessees and Guests to sign and comply with The New Association Sign in Form
2.Use or posses any "Contraband," drugs, or illegal items in or around the property.
3.Display any Laundry, Towels and Bathing Suits, visually or publicly on a balcony, or windows.
4.Hold your owner liable for City rules that limit the Lessee's or owner's options or actions.
5.Sub-let without the permission of the owner. The demised premises may be sublet with written permission.
6.Alter or improve the said premises, without written consent of owner.
7.Make loud noise or music anytime before 10AM or after 10PM, an evict-able "City Rule."
8.Throw anything or "Yell" off the balconies,
9.Allow any Smoking, "Especially Pot" or any Pets Inside at any time including their Lessees or visitors!
10.Allow Children to use the pool alone unless accompanied by an adult.
•If there is any injury to children using the pool, it is agreed that the owner will be held harmless.
11.Take bath towels, linens or condo property out of the unit, except for blue beach towels & plastic cups.
12.Lessee(s) are liable if property is not returned.
13.Trash or damage rooms, fail to clean up seemly garbage, leaving personal hygiene materials and prophylactics, throw up, or damage premises - or pay significant cleaning fees.
14.Stain the Couches or Bedding with Oil, Blood or TEMPORARY TATOOS as these may not be cleanable.
15.Overload the premises with an event or extra guests, especially if you have guests or your group is staying in multiple condos. And not to have Weddings, Events or Parties.
AND AGREE TO:
16.Give Owner Immediate Notice of any damage, theft, serious injury, city, neighbor or legal involvement.
17.Use Assigned Parking Spaces for the House and respect all rules of the parking laws, and all parking rules.
18.Pay all costs, expenses & Owner's reasonable attorney's fees, if there is any frivolous legal action brought against the Owner. Lessee agrees that disputes are to be tried and resolved only under US Law, in California.
19.Keep Smoking and Sand from the Beach, Outside. And place sandy towels right in the washer, after shaking them outside, downstairs, so no sand or Sand Fleas get inside the condo.
20.Cleanup after all guests and themselves, and take ultimate responsibility for the clean condition of the unit.
21.Clean up Vomit or unsavory party materials, or be charged extra for maid's services, possibly losing deposit.
22.For liability & fairness reasons, keep cleaning expectations to those items listed in this contract.
23.Pay the Owner all payments and deposits before check in or Owner has the right to bar occupancy until paid, possibly by credit card with Owner, and may ultimately be consider this a non-refundable breach.
24.Limit Group Activities or Events to the contracted number of occupants, or get a waiver in writing from Owner
25.Disclose in advance any events. In the case of using the common area, there can be an additional Cleaning Deposit, City Rules and large (potentially 10,000US) fines that apply directly to all Lessees.
26.Observe the security, noise, wear & tear, music and "good neighbor" standards of the neighborhood.
27.Respect Force Majeure and hold Owner harmless for unforeseeable events or failures. In the event that a 'force majeure' (fire, earthquake, hurricane, flood, political revolution or other circumstance outside all party's control) prevents the client from normal use of the rental property. Owner may always supply an equivalent size and quality replacement property for the Lessee if necessary and is then not liable for refunds.
III. PROPERTY & SECURITY ISSUES:
In consideration of occupancy, it is mutually accepted that:
1.ALL NEW GUESTS NEED TO BE PREANNOUNCED TO THE OWNER Names and Ages,
2.OWNER'S RIGHT OF INSPECTION & ACCESS & TO REPAIR is at Owner's will, and at any time and for any duration. Owner will attempt to do so "not while Lessees are there" and respect the normal use of the premises,
•This extends to the Owner's Property Management Company, representative(s) or repair persons.
3.THIS WRITTEN AGREEMENT IS ENTIRE AGREEMENT so there is no confusion.
3.LESSEE'S and GUESTS' PROPERTY is their sole responsibility, who may purchase their own insurance for their protection. In consideration for this agreement, Lessees and their Guests waives and holds the Owner harmless, for any claims against the Owner for any theft, damage or negligence.
4.AMENITIES AND SERVICES are subject to change without notice.
5.OWNER IS RESPONSIBLE FOR SERVICES & AMENITIES only on a best effort basis. Owner is to use all reasonable skill and effort, but is not responsible for temporary service outages such as an elevator, power, or hot water, if it is not under his control, caused by, or being fixed by the building staff.
6.NO VACATIONING STUDENTS under 25 yrs unless accompanied by parent or responsible senior adult.
7.ALL TRASH, DEBRIS, rubbish and discards must be placed in dumpster regularly and must not pile up.
8.MULTIPLE RULE VIOLATING TENANTS MAY BE EVICTED by the Owner, representative of the Owner, local law enforcement, or security company employed by the complex.
9.CANCELLATIONS or shortened stay, are charged. EARLY DEPARTURE is not refundable.
10.HOUSE ITEMS TAKEN AWAY BY ACCIDENT are immediately considered missing and must be replaced.
Fees will include: time and materials & transportation expenses.
And if they are critical to other amenities, may effect charges for those amenities also.
Time is of the essence. Returning missing items is not always a remedy.
11.MAXIMUM OCCUPANCY IS 10, , and may forfeit damage deposit & force eviction, & even fines.
12.THE MAXIMUM NUMBER of GUESTS herein, on page one (1), is very material to this agreement.
Exceeding it will cause forfeiture of damage deposit
13.AMENITIES & AMENITY RATES not in this agreement may change or be billable without notice.
14.FALSIFIED RESERVATIONS obtained under false: names, ages, pretense, headcount, undisclosed events or use, will make subject to forfeiture any payments & deposits. And may bar from entry or evict violating Lessee/Guests.
15.REPAIRS TO THE BUILDING OR ITS SERVICES (IE: HOT WATER) will be handled expeditiously by the Owner and on a best effort basis. The Lessee will hold the Owner harmless for outages when a reasonable and very appropriate effort is made to identify and repair any problems, if fixable or not. The house is rented in "as is condition" so no claims or guarantees are expressed or implied.
The Owner must always be quickly notified of problems, for Owner to respond or be responsible for any problems.
Once accepted, there is no cancellation or substitution, so acceptance is binding upon entry and unpacking. There are no refunds.
16.OWNERS, OWNERS & AGENTS ARE NOT RESPONSIBLE FOR ANY INJURIES OR LOSSES of personal property or valuables that occurs during the rental period. Use the safe and lockable closets. Signatories are acting as all guest's agents, who are expressly assuming all risk of any harm or loss arising from their use of the premises. Guest(s) accepts all responsibility for injury, losses or damages caused by or to any third party.
17.ANY CREDIT CARD INFORMATION FURNISHED to the Owner is authorized by the Lessee, even if charged after departure, for: cleaning services, shopping, transportation, taxes, rent charges, extra occupancy charges, incidentals, fines and/or damage, but only as associated only with this rental.
IV. DISCLAIMERS and MAJOR DISASTERS, are Repairs, Construction, Fires or Certified Hurricanes that close the LAX Airport for at least a day are the only reasons to delay, rescheduling or slide (only if open and mutually agreed), and available, to shifted time frames of the same class. This is solely at the Owner's discretion who:
may slide dates with immediately earlier or later days "if unoccupied."
will be held harmless if any part is interrupted by weather or a major disaster.
is never responsible for airfare, tickets or travel plans; and is not responsible for "acts of god."
if necessary, may substitute an appropriately large, new replacement unit of similar value & location.
For legal reasons, we have to include the following disclaimers for everyone:
"Bottled water is always recommended."
"We recommend the Lessees purchases 3rd party insurance or trip insurance to protect their investment."
'Time is of the essence,' meaning time is relevant to all issues in this agreement."
"The Owner is held harmless for changes in Laguna Beach Law or City rules outside of the Owner's control."
"Severability - any illegal or invalid clause of these rules does not void the rest of these rules."
"Amenities & issues not included in this document are subject to change without notice."
V. RENTAL TERMS:
1. Utilities are to remain in the legal name of the Lessor (Owner) Any credit card information furnished to the Owner is authorized for charges to that account, even if charged after departure, for: cleaning services, shopping, transportation, taxes, rent charges, extra occupancy charges, incidentals, association fines and/or damage, but only as associated only with this rental. OR these fees may be deducted from the security
2. WASTE (Damage) or ABANDONMENT (Final Exiting) OF THE PROPERTY terminates this lease immediately. Lessees can terminate this lease at will, with final departure, but without refund, Notice will be forwarded to the Administration.
3. ACCESS TO THE PROPERTY FOR MAINTENANCE, INSPECTION or VISITATION and upgrades – The Lessor (owner) and his team and his assignees (appointed parties) is allowed access to the unit at all hours (not limited to daytime, or for duration) to do maintenance, cleaning, upgrades or anything else, without limit or written notice. Verbal notice or Lessee's notice to the Administration is not necessary.
VI. WHEN LEAVING:
a.TOWELS, SHEETS & DISHES can be left in place, floor or Laundry Room or in the Washer. These are the Maid's responsibility for cleaning (but not damage.)
b.KEYS MUST BE RETURNED TO "Manager" or designated party,
c.FURNITURE, chairs, flowers, and things must be placed in their original, appropriate positions.
SIGN, INITIAL X________ _______________ owner .
The ELECTRONIC PAYMENT TO Air BNB accepts this agreement and attached policies for themselves and as legal agent ALL their guests. It also accepts and authorizes all credit card charges based on any information furnished herein and elsewhere, and it binds the Owners of that information as co-Lessees, but only as this pertains to this condo Lessee's stay.

---
---
31 Nächte Mindestaufenthalt.
---
Sky-Villa Seminyak Bali ( operates several "best in class" villas on three continents, with excellent Guest Satisfaction, and even better Vacation Experience. results.
Unsurpassed service, being organized and professional. makes a difference.
I welcome all guests from all over the world.
Sprachen:
Bahasa Indonesia, Bahasa Malaysia, English, Français, 한국어
Antwortrate:
100%
Antwortzeit:
innerhalb einiger Stunden
Entdecke weitere Optionen in und um Laguna Beach
Noch mehr Unterkünfte in Laguna Beach: