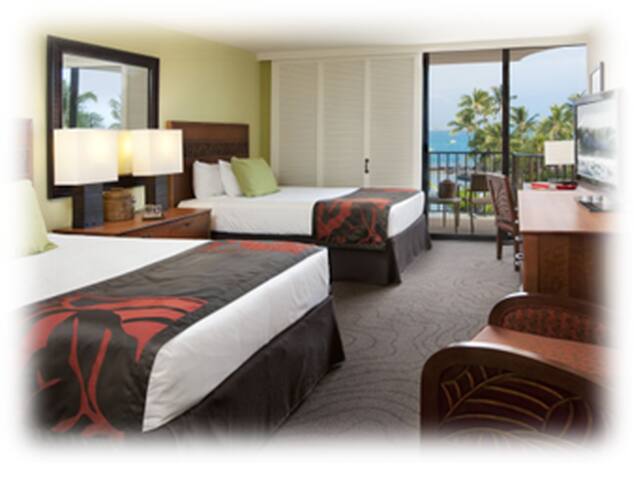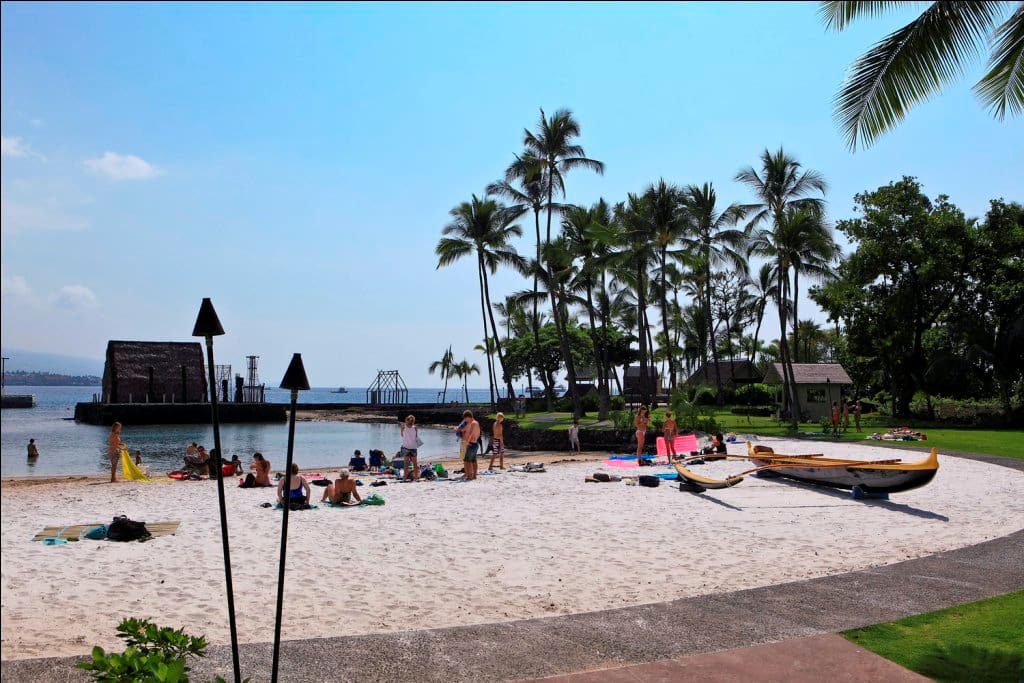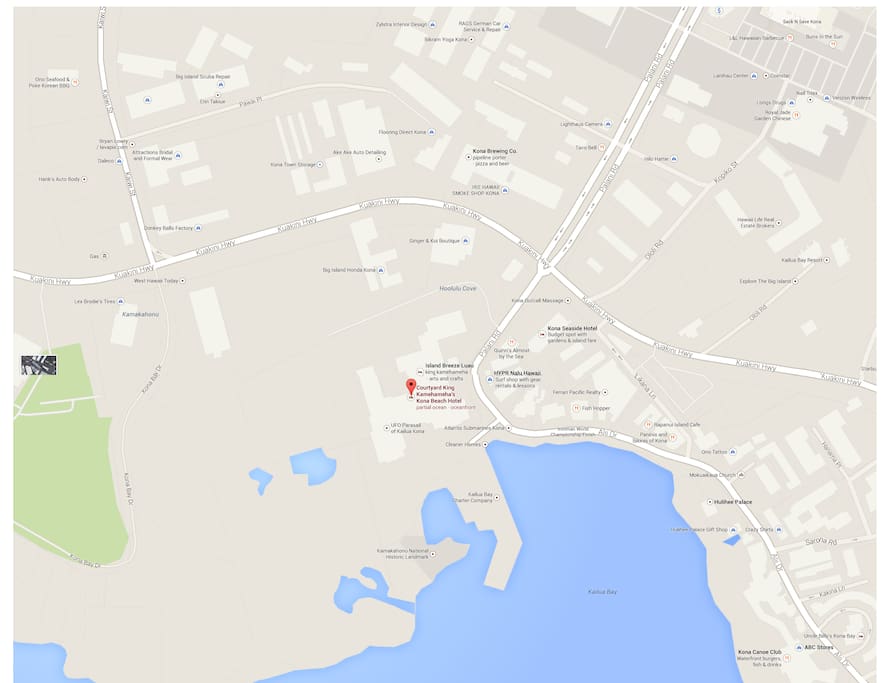 Let the local Hawaiians take you away from the past and future.  Be present for peace and harmony. The ambiance and healing services are designed to make you feel rejuvenated. Heal MIND, BODY AND SPIRIT and raise your vibration. Look years younger...
Der Wohnraum
Spend your Hawaiian tropical vacation with us at the newly renovated Marriott in downtown Kona for a unique unforgettable experience. Feel the Mana (healing power).
Feel Great Inside and Out: Unique Hawaiian
     Healing Retreat 
Let the local Hawaiians take you away from the past and future.  Be present for peace and harmony.  The ambiance and healing services are designed to make you feel rejuvenated. Heal MIND, BODY AND SPIRIT and raise your vibration. Look years younger and feel great.
Includes: Presentations, Healing Services,
Gift Basket, and many Hotel Conveniences
Presentations:
Introductions
Sacred Group Healing by Heaiu (Hawaiian Temple)
Kukui Lani (Heavenly Light) Healing—Energy Healing
Self-healing meditation
Ho'oponopono
3-Day Purification
Healing Services:
Body Purification - Detox
Spirit Healing - Special Private Hawaiian Blessing
Energy Work - Kukui Lani Healing
Massage - Lomi Lomi
Skin Care - Special Facial
Mind, Body and Spirit Exercises
Hula Workshops
Hawaiian Excursions:
Dolphin Experience
Traditional Luau
Dinner cruise
Others by request
Zugang für Gäste
•Located in the Heart of Historic Kailua-Kona Village-Restaurants, Shops, Activities and more!
•White sand swimming beach
•Kona Boy's -offering water activities
•Snorkeling
•Infinity Pool/Jacuzzi
•Ocean View – Honu's on the Beach Restaurant
•Ocean View-Billfish Bar, Music –Fri. & Sat.
•Courtyard Business Library
•Car Rental Desk
•Concierge
•Fitness Center-24 hour access
•Prime Rib-Seafood Buffet at Honu's on the Beach Restaurant
•Ocean Front Polynesian Luau
•The Spa at Kona Beach Hotel
•Yoga Studio
•Shopping
•Exclusive Herb Kane 40 piece art collection exhibit
•Portrait Art Exhibit of the Royal House of Kamehameha's Dynasty
•Pre-western contact Hawaiian artifact displays-depicting the Hawaiian Islands History
•Historic site –Ahuena Heiau–registered as a National Historic Landmark

Interaktion mit Gästen
Coming Together as One for the First Time -
Maxima May (Kukui Lani Healing):
Maxima May is a Reiki Master, certified in Healing Touch, and founder of Kukui Lani Healing.  "Kukui Lani" was named by a Hawaiian elder she treated and means Heavenly Light.  She is known as a healer's healer, with extensive experience in hospitals, hospice and private practice.  Her one-of-a-kind solo and collaborative workshops attract healers and wisdom keepers from all over the world.  Her Hawaiian vocations and avocations include working with hospitals and doing hospice, generously sharing her healing gift of Kukui Lani.  In addition to her private practice, workshops and seminars, she is a Production Coordinator for Na Leo O Hawaii Community Television.  Her signature pre and post production style highlights her ability to share information that enhances the local quality of life.  She has a Hawaiian soul and the respect and acknowledgement of all who have met or come to know of her and experience her Aloha Spirit based Kukui Lani Healing modality.  It is her passion to education and visually show people how Kukui Lani effects and healings the mind, body, and spirit in a positive way.  The energy, even when experienced, defies description, but its results are evident.
(URL HIDDEN)
Dr. Randyl Rupar (3-Day Purification):
Dr. Randyl Rupar applies a practical approach to BODY, MIND and SPIRIT WELLNESS through personal empowerment. He has obtained advanced degrees in psychology. Offering courses in developmental methods of realizing our Human interconnectedness within all of Nature's creations.  Credentials in Ayurveda panchakarma, college level teacher certification for humanistic psychology, eco-psychology, nutrition and sports medicine.  He also specializes in individualized systems of personal assessments, gleaning knowledge from Traditional Chinese Medicine, Ayurvedic Medicine, Homeopathy, Eco-Psychology, Epi-Genetics, "Frankincense" Aromatherapy, Hawaiian Essential Oil Mists, Nature Oneness and a personalized DNA Diet Diary to develop a program tailor made to enhance overall well-being and vitality.  In conjunction with the creation of Hawaiian Wellness Herbal formulations, he is also the founder of The Sanctuary of Mana Ke`a Gardens, a non-profit organization which sponsors free community Mango & Avocado Festivals and fundraisers promoting health and wellness.  He has been a vegan for over 40 years.
(URL HIDDEN)
Keahi Hanakahi (Spiritual Healing):
Keahi Hanakahi is a native Hawaiian kahu.  Originally from the island of Oahu, he was raised on the sacred isle of Moloka'i.  He now makes is home on the Big Island of Hawai'i.  He offers the most amazing spiritual healing services and deep wisdom to visitors who come to our fabulous home here in Hawai'i.   He also offers one-of-kind, highly personalized Vow and Wedding Ceremonies steeped in ancient culture for all walks of life. 
Vivian Ontai (Lomi Lomi Massage):
Vivian is a Hawaiian lomi lomi massage practitioner.  She has been the gifted huna or handed down the healing secrets from a local legend, Aunty Margaret.  Her hands on the patient's body relieves tension and stimulates good health.  Lomi lomi energizes blood circulation and stimulates sensory nerves.  It improves muscle tone and helps eliminate edema therefore lessening pain and facilitating movement.  Lomi lomi improves the nutrition of tissues and enhances metabolism in helping to eliminate excess water and toxins.  Light lomi lomi to face, neck and arms help to keep skin youthful by preventing wrinkles and blemishes.  Lomi lomi is prayer work.  Pray for Divine Strength and guidance, and for your patient.  You will feel the sincerity of Vivan's heart and heal(URL HIDDEN)Kumu Yuki Ka'ea Lyons (Hula Workshops):
Having a passion for Hawaiian language, culture and hula, Ka'ea has enriched the lives of our keiki as a Kumu for the past 15 years. She's also a lecturer at the University of Hawai'i Center at West Hawai'i Community College. Currently Ka'ea joined the morning team in January of 2011, and is now the Content & Brand Manager for KAPA Hawaiian FM. She continues to spread her knowledge and  passion for Hawaiian culture and language by  helping to perpetuate the Hawaiian culture.  Ka'ea has had the blessing of traveling internationally sharing her aloha through hula. Through almost 25 years of study, she has become an Alaka'i with the award winning halau, Nä Lei 'O Kaholokü.  She has graduated as a Kumu Hula.  Ka'ea continues her desire to humbly serve others, while strengthening and nurturing cultural identity by enriching community relationships through education, Hawaiian culture and language.
Marilyn Jeronimus (Esthetician):
Marilyn is founder of "Way To Glow".  Her facial focuses on the health of each individual skin. Your treatment begins with a personalized skin care analysis and consultation to determine your exact skin care goals and needs. Aromatherapy oils relax you, then an advanced exfoliation process with patented micro current capabilities which firms, lifts and plumps the skin, the ultrasonic exfoliation works by creating high speed oscillations, leaving skin smooth, fresh and perfectly prepared for deep absorption and product application with peptides and serums. The results are a refreshed, smooth, rejuvenated and firmer skin.  A complementary neck and shoulder massage is included along with SFP application.
---
---
Der Check-in ist jederzeit nach 15:00
---
I moved to Hawaii 10 years ago from the San Francisco Bay Area. Never regretted the move. Hawaii is where I learned that I had a gift for helping heal others. It was through this gift when I met owner of Oasis Spaces, Betty Jones. Betty purchased the property of healing 10 ye…
Entdecke weitere Optionen in und um Kailua-Kona
Noch mehr Unterkünfte in Kailua-Kona: