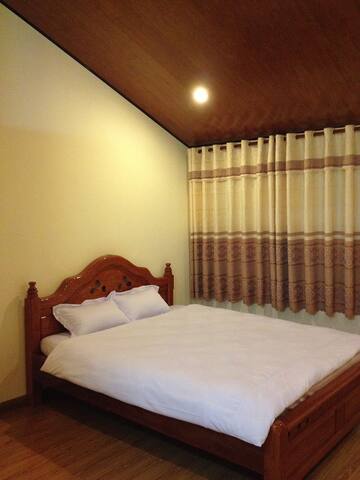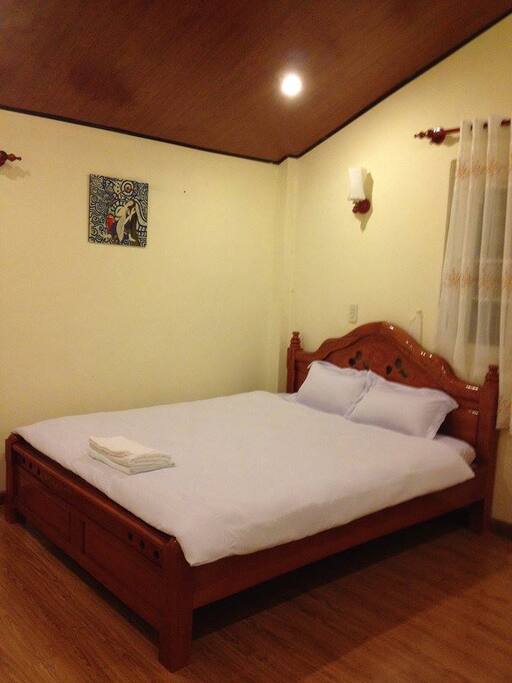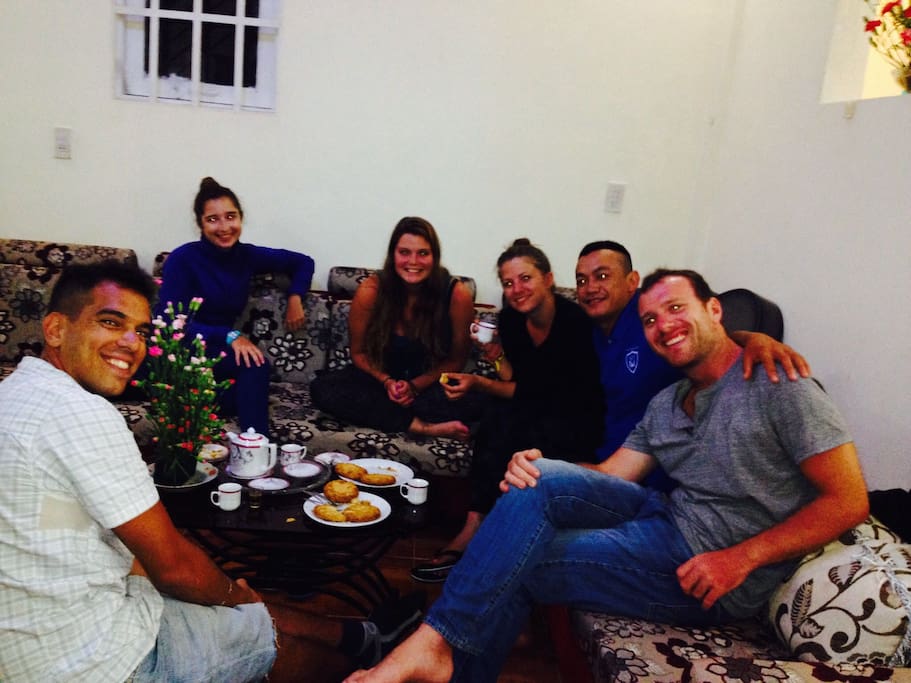 welcome to authentic homestay where you ca cook the VIETNAMESE food OF DIFFERENCES meals that you will get to learn all about the cultures oif food that nowhere can tell you how .we love to sgow you all that with fresh vegetable from our gardern .
Der Wohnraum
good room ,quiet area ,learn cooking everyday ,nice farming of strawberries ,vegetable and flowers
Zugang für Gäste
Upstairs is just for guests with 4 private rooms and a shared balcony area. Downstairs is common space available for you to share with my family. We have 2 lounge with a great TV, and another with big sofa for reading. The kitchen is where we cook you breakfast and dinner but you are free to use it too if you want to cook something.
Interaktion mit Gästen
This is my family home and my parents and some extended family live here too. My parents only speak Vietnamese but everyone speaks English and can help you whenever you need. We would love to teach you some Vietnamese too.
Weitere wichtige Infos
so you will learn how to cook Vietnamese I am an Easy Rider too and can take you on a tour around the Highlands area seeing coffee, farms, waterfalls and religious sites.
---
Preis-Leistungs-Verhältnis
Lovely host , really welcoming but I am Afraid the homestay was fully booked and were relocated to a hotel.
---
Can't recommend this homestay highly enough. It's more of a hostel feel as when we went there were about ten other tourists but it really adds to the atmosphere. Such a wonderfully helpful family and made you feel at home. Definitely do the easy riders tour with the hosts husband. Best decision we made, he is an exquisite tour guide.
---
Amazing place and hosts! It was very nice stay at this homestay and we really enjoyed the time spent here. Rooms are clean, free wi-fi is available all across the house, hot water, laundry. Also you can take part in cooking class and find out how Vietnamese is cooked(we stayed there for a week and all the time there were different dishes). You can ask a lot of stuff about Vietnamese culture and customs here. And at this place there were always a lot of interesting people. Highly recommend this place!
---
让人印象深刻的体验,房东全家人都热情好客,特别是grandma不会英文,但依然热情的帮你解决问题,房东和他的弟弟和妹妹都说一口流利英语,交流十分方便。 住在这里你能感受到越南人民的日常生活,早上会为你煮好早餐,还可以喝到房东自己种的摩卡咖啡,每两天房东会带大家去参观他的农场,有花,草莓和咖啡。每个晚上,会有做饭体验,感受如何煮越南菜。我来的那个晚上是平安夜,更举办了一个圣诞party,大概30个人在狂欢。 强烈推荐在大叻住这个地方,这里还有各个国家的住客和你聊天玩游戏。 Impressive experience, the host family is hospital, especially grandma cant speak English, but still enthusiastic to help you to solve the problem, the host and his brother and sister are fluent in English, communication is very convenient. In here, you can feel the Vietnam people's daily life, in morning grandma prepare breakfast for you, also you can drink the host's Mocha Coffee which grow in his farm, every two days, the little brother will take you to visit his farm, there are flowers, strawberry and Coffee. Each night, there will be cooking experience, feel how to cook Vietnamese food. That night I came is Christmas Eve, even held a Christmas party, about 30 people in the carnival. Strongly recommended to live in this place in Dalat, there are various countries of the guest and you chat and play games.
---
Amazing experience. We came early in the morning (before 7am) and we're accepted as if we were living there for couple of weeks. The rooms are spacious and full of light. The house is always full of exciting people travelling round as we were with whom you meet during breakfast, during the day in common rooms and the cooking class which took place every night in our short stay. For one day we went work easy riders which was the best thing we could have done. The trip was one of the best there are. We wanted to stay longer, if only we could. Definitely recommend to come and enjoy everything Dalat has to offer from Vo Duy.
---
MY NAME IS HUAN .I LIVE IN the most beautiful city that is welknown city OF FLOWERS and STRAWBERRY also vegetable that is fresh all year long . Welcome all of you who are interested in living with family AT 15 TO VINH DIEN ,CHUA TINH XA NGOC DA.DLAT and local people where …
Sprachen:
English, Français
Antwortrate:
100%
Antwortzeit:
innerhalb einer Stunde