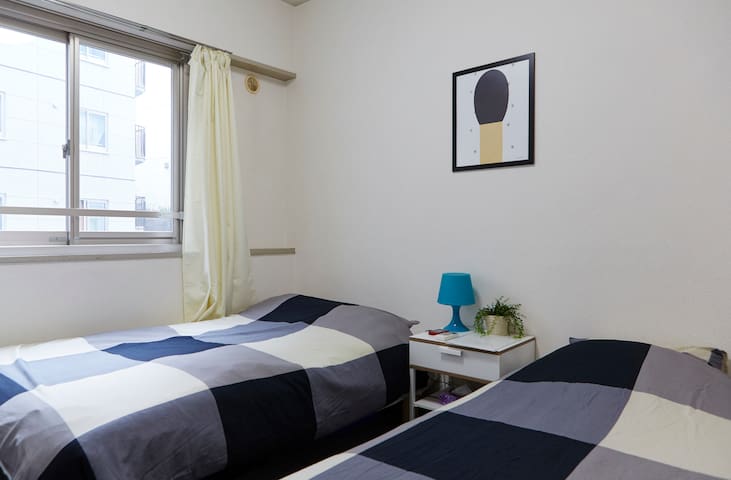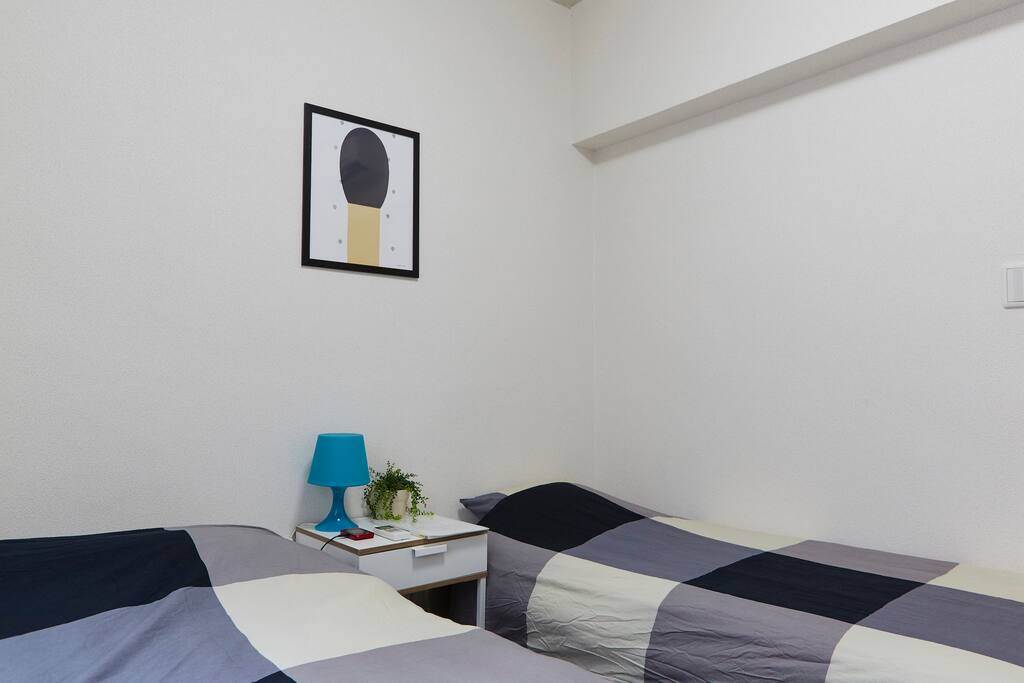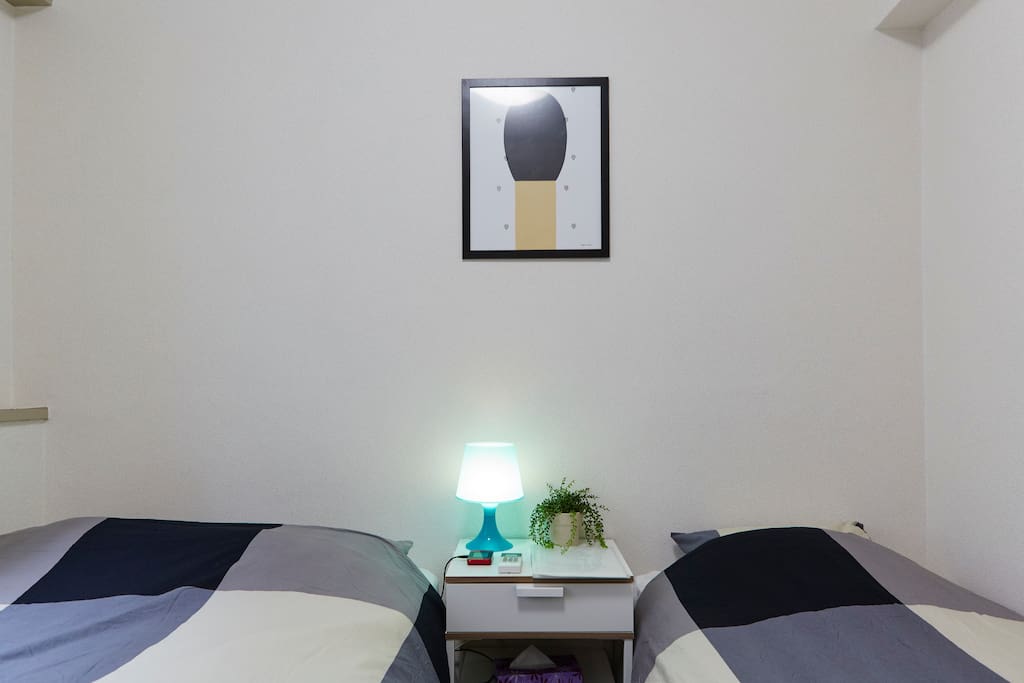 ROPPONGI behind TOKYO MIDTOWN-Clean Cozy Comfy! #9
Seien Sie versichert, dass Sie in guten Händen sind mit dem MOST EXPERIENCED Host in ganz Tokyo: 5000 + positive Bewertungen! Alle meine Plätze sind für einen Selbst-Check-in eingerichtet, also mit meinen detaillierten Richtungen, sind Sie garantiert ein SMOOTH CHECK-IN haben. Mein Team und ich sind IMMER online und vor Ort, um Ihnen bei Bedarf zu helfen. Wenn Sie aus irgendeinem Grund nicht mit Ihrer Wohnung bei der Abreise zufrieden sind, sind Sie herzlich eingeladen, zu einem anderen meiner 100+ Tokyo Listings sofort zu bewegen. ZUFRIEDENHEIT GARANTIERT!!
Rest assured that you are in good hands with the MOST EXPERIENCED host in all of Tokyo: 5000+ positive reviews! All of my places are set up for a self check-in, so with my detailed directions, you are guaranteed to have a SMOOTH CHECK-IN. My team and I are ALWAYS available online and on the ground to help you out if needed. If for any reason you aren't satisfied with your apartment upon checkin, you are welcome to move to another of my 100+ Tokyo listings right away. SATISFACTION GUARANTEED!!
Der Wohnraum
WILLKOMMEN ZU MEINER LISTE - Im Folgenden finden Sie eine detaillierte Zusammenfassung der Einheit und Umgebung. Ich habe auch Antworten auf viele häufig gestellte Fragen gegeben, um den Buchungsprozess zu erleichtern und Ihren Aufenthalt angenehmer zu machen. Bitte überprüfen Sie diese Informationen, um sicherzustellen, dass diese Liste alle Ihre Bedürfnisse erfüllt. Mein Kalender ist IMMER AUF DATUM! Und INSTANT BOOK steht zur sofortigen Sicherung Ihrer Reservierung zur Verfügung! Ich bin ein erfahrener Gastgeber (4 und ein halbes Jahr), der sich weiterhin bemüht, Ihren Aufenthalt bequem und angenehm zu machen. Mein Team und ich haben über 90 Einträge in TOKYO. Einschließlich in BANGKOK, MANILA und HONG KONG. Diese besondere UNIT ist SPECIAL, weil ich 10 Einheiten in diesem Gebäude habe! Wenn Sie für ein paar Einheiten im selben Gebäude für Sie und Freunde suchen, ist dies der SPOT. Emailen Sie mich für weitere Informationen. ***************** HINWEIS: LONG TERM STAYS WILLKOMMEN ******************* SPEZIELLE 30% RABATT für langfristige AUFENTHALTE! Setzen Sie in Daten für einen Monat oder mehr, um die 30% Rabatt zu sehen. Fühlen Sie sich frei, mit mir mit Fragen oder SPEZIALANGEBOTE auf Aufenthalten von 3 MONATEN oder länger in Verbindung zu treten. ~~~ DIE WOHNUNG ~~~ Das Hotel liegt im ROPPONGI / AKASAKA Bereich, ein lebendiges Unterhaltungs- / Geschäftsviertel. 5-7 Minuten zu Fuß von 3 verschiedenen Bahnhöfen. - Studio / 1 Zimmer mit 2 Betten - für maximal 3 Personen. (Inklusive Bettwäsche) - KEIN KAMIN oder Küche (aber auch Kühlschrank, Mikrowelle, Wasserkocher, Geschirr, Gläser und Besteck) - Privates Badezimmer (beinhaltet sehr heiße Dusche, Fön, Handtücher und Toilettenartikel) - Klimaanlage / Heizung mit Fernbedienung - Free Portable Wi-Fi - Passt in die Tasche. - Alle Bettwäsche, Handtücher und Toilettenartikel zur Verfügung gestellt. - 3 Aufzüge im Gebäude. - Münzwäscherei ist ca. 2 Gehminuten von hier entfernt. - LAWSON Convenience Store im 1. Stock 24 Stunden geöffnet. DIRECT Bus zu beiden FLUGHÄFEN verfügbar von Hotels in der Nähe. Die Wohnung ist 5-7 Minuten zu Fuß von ROPPONGI und AKASAKA Stationen. ~~~ CHECK-IN / CHECK-OUT ~~~ Für Ihre Bequemlichkeit, verwenden wir Selbst-Check-in / Check-out mit einem Schlüssel-Box, um Ihnen die Einreise in das Gerät, sobald Sie ankommen. -CHECK-IN: 4PM oder jederzeit nach. Late Night ist immer OKAY! -CHECK-OUT: 12PM NOON oder jederzeit VORHER. Weitere Informationen finden Sie unter HÄUFIG GESTELLTE FRAGEN: - Früher Check-In / Late Check-Out - Transport zu / von der Wohnung ~~~ MOBILE WIFI EINHEIT ~~~ KOSTENLOS !!!! Bleiben Sie CONNECTED 24/7 während in TOKYO !! Taschengröße, MOBILE WI-FI ROUTER INKLUSIVE !! Klein, leicht und leicht zu tragen mit dir. Kann mit Ihrem Smartphone, Tablet, Laptop, etc. Keine Notwendigkeit, ein Telefon zu mieten oder ein sim zu kaufen !! Warten in der Wohnung für Sie bei der Ankunft! Data Unlimited (kann verlangsamen, wenn Sie viel herunterladen) ~~~ NAHE DER WOHNUNG ~~~ -FOUR Zug hält vom berühmten SHINJUKU. - nur 3 km von SHIBUYA entfernt. -Direkt Bus zu beiden Flughäfen aus dem RITZ in der Nähe. -Direkte Züge nach Ebisu, Ginza, Akihabara und Ueno. -Imperial Palace und Tokyo Tower in der Gegend. - nur 6 min. Gehen Sie von ROPPONGI STATION VON DER WOHNUNG --- GEHEN: TOKYO MIDTOWN PARK - 1 Min TOKYO MIDTOWN COMPLEX - 3 Min ROPPONGI HÜGEL - 12 min RITZ-CARLTON HOTEL - 3 Min SUPERMARKET (in Midtown) - 5 Min MÜNZEN WÄSCHEREI - 2 min LAWSON CONVENIENCE STORE - 1. Etage STARBUCKS - 4 min ~~~ AREA ~~~ ROPPONGI IST DER Ort für das Nachtleben in TOKYO !! Roppongi ist mit Restaurants, Bars und Unterhaltung verkleidet. Es ist am berühmtesten für die Ausländer freundlichen Bezirk, aber Sie werden immer noch auf jeden Fall das Gefühl, dass Sie in JAPAN sind! Es ist wahrscheinlich, dass du dich hier umdrehen kannst. Wenn du spät auskommst und den Zug vermisst, mach dir keine Sorgen, weil du keinen Zug brauchst! Du wirst nach Hause gehen können. Das ist wirklich schön, da Taxis in Japan sehr teuer sind. FREIER REISEKONZERT (** NEU **)! Exklusiv für die Buchung mit Will! Haben Sie Fragen zu Ihrem Aufenthalt in Japan? Ein professioneller Reise-Concierge-Service kümmert sich darum! Erfahrene Reiseexperten sind nur ein Text weg. Flick ihnen einen Text zu jeder Zeit und sie bieten ihre Insider Beratung kostenlos! Exklusiv für die Buchung mit Will! Der fachbasierte Service umfasst eine Vielzahl von Aspekten - Vorreise: Flug / Aktivitäten / Autovermietung, Reiseplanung, Reisepakete, etc. On-the-Road: Restaurant buchen, Shopping Rabatt, Transportunterstützung und sofortiger Übersetzung, etc. PERSONALISIERTE TOUREN: TABICA ist Ihr Schlüssel zum Entsperren der Schönheit des lokalen Lebens. Verbringen Sie einen Tag mit einem Eingeborenen als Ihr Führer und machen Sie Ihren Aufenthalt in Tokio unvergesslich durch den Beitritt zu einer Reise heute. Eintägige Touren inklusive Bushido Master, Soba Making, Tag mit einem Mönch, Essen und Landwirtschaft. ~~~ HÄUFIG GESTELLTE FRAGEN ~~~ 1) IST DIE EINHEIT VERFÜGBAR? Für die Bequemlichkeit ist mein Kalender IMMER BIS ZUM DATUM. Fühlen Sie sich frei, INSTANT BOOK zu benutzen, falls vorhanden oder senden Sie eine Buchungsanfrage mit Ihrer ersten E-Mail. Wer zuerst kommt, malt zuerst. LAST-Minute Buchungen sind in der Regel kein Problem. 2) KANN ICH IN FRÜHEN UND / ODER KONTROLLE AUS LATE ÜBERPRÜFEN? CHECK-IN: 4PM oder jederzeit nach. Late Night ist OKAY! CHECK-OUT: 12PM NOON oder jederzeit VORHER. Eine Höflichkeit 1-2 Stunden kann nur verfügbar sein, wenn innerhalb von 24 bis 48 Stunden nach Ankunft oder Abreise gefragt (das ist, wenn ich weiß und es ist nicht garantiert). Mehr als 2 Stunden benötigen eine Gebühr oder für Sie, um eine weitere Nacht zu buchen. BAGGAGE HOLD: Ich würde empfehlen, Münzfächer an einer nahe gelegenen Station zu benutzen. Viele Hauptstationen haben Schließfächer groß genug für eine volle Größe Koffer. Wenn nicht mehr als 3 Stunden vor dem Einchecken, können PACKED Taschen in das Gerät gelegt / verlassen werden. RULE: Benachrichtige mich davon und verlasse den KEY in der Schlüsselbox für den Reiniger. Beim Abreisetag ist wegen der Vorbereitung des Gerätes für eingehende Gäste kein Gepäckaufbewahrung vorhanden. 3) WIE ICH DAS WOHNUNG ZUGANG RICHTUNGEN: Die Adresse und die hervorragenden Wanderwege vom nächstgelegenen Bahnhof (e) sind in Ihrer BESTÄTIGUNG / REISEFÜHRUNG gegeben, sobald Sie bezahlt haben und bestätigt wurden. EINTRAG: Ein KEY BOX wird bei Ankunft und Abreise benutzt. Detaillierte Informationen zu meinem SELBST-Check-in-Verfahren finden Sie im Abschnitt DIRECTIONS Ihres ITINERARY. W-lan: Der tragbare Router und PASSWORT werden bei der Ankunft in der Wohnung sein. 4) KANN ICH ZEITRAUM / BETTEN HINZUFÜGEN Diese Einheit hat maximal zwei Betten: --- 1 Doppel-Doppelbett (120cm x 200cm) --- 1 Einzelzimmer Kinderbett. (80cm x 180cm) Sorry, aber die Bettengrößen können NICHT geändert werden. Es beherbergt (schläft): -1 - 2 Menschen mit viel Platz. -3 Macht es sehr voll (wenn möglich mit 2 Personen im Bett und 1 auf dem Stuhlbett). 5) GEHEN SIE FÜR KINDER? -Age 2 und unter sind frei, wenn sie ein Bett teilen oder Sie ihre Schlaffläche zur Verfügung stellen. -Age 3 und up werden als Gäste gezählt. Sorry, aber kein Babybett ist vorhanden. 6) WIE IST DAS AUS DEM FLUGHAFEN? Nächster Bahnhof: ROPPONGI (6 Gehminuten) 2 Zuglinien: HIBIYA Linie (graue Linie) OEDO Linie (rosa Linie) Nächster nächster Bahnhof: AKASAKA (7 Min. Spaziergang) Zuglinie: CHIYODA Linie (grüne Linie) VON NARITA FLUGHAFEN: MIT DEM ZUG: 83 Minuten --- Fare --- 1.380 ¥ Narita Skyaccess Linie zur ROPPONGI Station --- über Asakusa Line und eine Übertragung am DAIMON Bahnhof. (Manchmal müssen die Züge bei Oshiage wechseln) Es gibt etwas schnellere Optionen, aber dieses hier wurde aufgrund des Preises und der kürzeren Gehzeit gewählt. BY BUS: 95-110 Minuten --- Fare --- 3.100 ¥ Flughafen Limousine Bus nach Ritz-Carlton. VON HANEDA FLUGHAFEN: MIT DEM ZUG: 28 Minuten --- Fare --- 670 ¥ TOKYO-MONORAIL nach Hamamatsucho / Daimon Station --- OEDO Linie zur ROPPONGI Station LATE NIGHT: Letzter Zug um 12:10 Uhr --- kommt um 12:48 Uhr zu Roppongi LAST BUS: Verfügbar für Shibuya um 2:20 Uhr Dann brauchst du ein Taxi bei etwa 2000 Yen ZUG- UND BUSINFORMATIONEN: Überprüfen Sie die Website Hyperdia oder Jorudan Züge in Japan / Flughafen Limousine Bus (URL HIDDEN) (URL HIDDEN) TAXI: Ich würde empfehlen, den Zug zum Hamamatsucho / Daimon Bahnhof und Taxi von dort zu nehmen. Das schneidet Kosten, geht und trägt dein Gepäck deutlich. Der Preis für ein Taxi von dort zum Gerät beträgt ca. 2000 Yen. 7) WARUM IST DER PREIS UNTERSCHIEDLICH ALS ICH BIN BERECHNET? Der Gesamtpreis besteht aus drei Teilen: 1. Nächtlicher Preis x Anzahl der Nächte (plus jede nächtliche Gebühr für zusätzliche Gäste, wenn zutreffend) 2. Reinigungsgebühr (einmalige Gebühr) 3. Servicegebühr (einmalige Gebühr gesendet und gesammelt von airbnb, typischerweise zwischen 6 und 12%) Wochenpreis: Der Preis kann auf der Grundlage von Höchstferien und Sonderveranstaltungen schwanken. Geben Sie in Ihre spezifischen Termine ein, um die aktuelle pr zu sehen
WELCOME TO MY LISTING - Below is a detailed summary of the unit and surrounding area. I have also provided answers to many frequently asked questions to ease the booking process and make your stay more pleasant. Please review this information to ensure this listing meets all your needs. My calendar is ALWAYS UP-TO-DATE! and INSTANT BOOK is available to immediately secure your reservation!
I am an experienced host (4 and a half years now) who continues to strive to make your stay convenient and enjoyable. My team and I have over 90 listings in TOKYO. Including some in BANGKOK, MANILA, and HONG KONG.

This particular UNIT is SPECIAL because I have 10 units in this building! If you're looking for a few units in the same building for you and friends, this is the SPOT. Email me for more information.
*****************NOTE: LONG TERM STAYS WELCOME******************
SPECIAL 30% DISCOUNT for long-term STAYS! Put in dates for a month or more to see the 30% discount. Feel free to contact me with questions or SPECIAL OFFERS on stays of 3 MONTHS or longer.

~~~ THE APARTMENT ~~~
Located in the ROPPONGI / AKASAKA area, a lively, entertainment / business district. 5-7 minutes walk from 3 different train stations.
— Studio / 1 Room with 2 Beds - sleeps 3 people maximum. (Includes linens)
— NO STOVE or kitchen (but does include fridge, microwave, tea kettle, dishes, glasses, and silverware)
— Private Bathroom (includes very hot shower, hairdryer, towels and basic toiletries)
— Air Conditioner / Heater with Remote Control
— Free Portable Wi-Fi - Fits in your pocket.
— All linens, towels and basic toiletries provided.
— 3 Elevators in the Building.
— Coin Laundry is about 2 minutes walk from here.
— LAWSON Convenience Store on 1st floor open 24 hours.
DIRECT bus to both AIRPORTS available from hotels nearby.
The apartment is 5-7 minutes walk from ROPPONGI and AKASAKA stations.

~~~ CHECK-IN/CHECK-OUT ~~~
For your convenience, we use self check-in/check-out with a key box to assure you entry into the unit the moment you arrive.
—CHECK-IN: 4PM or anytime AFTER. Late Night is always OKAY!
—CHECK-OUT: 12PM NOON or anytime BEFORE.
See FREQUENTLY ASKED QUESTIONS below for more details on:
— Early Check-In / Late Check-Out
— Transportation to / from the apartment

~~~MOBILE WIFI UNIT~~~ FREE!!!!
Stay CONNECTED 24/7 while in TOKYO!!
Pocket size, MOBILE WI-FI ROUTER INCLUDED!!
Small, light, and easy to carry around with you.
Can USE with your smartphone, tablet, laptop,etc.
No need to rent a phone or buy a sim!!
Waiting in the apartment for you upon arrival!!
Data Unlimited ( may slow down if you download a lot)

~~~ NEARBY THE APARTMENT ~~~
—FOUR train stops from famous SHINJUKU.
—ONLY 3km / 2 miles from SHIBUYA.
—Direct Bus to both Airports from the RITZ nearby.
—Direct Trains to Ebisu, Ginza, Akihabara, and Ueno.
—Imperial Palace and Tokyo Tower in the area.
—Only a 6 min. walk from ROPPONGI STATION
FROM THE APARTMENT --- WALKING:
TOKYO MIDTOWN PAR(URL HIDDEN) 1 min
TOKYO MIDTOWN COMPLE(URL HIDDEN)mins
ROPPONGI HILL(URL HIDDEN)12 mins
RITZ-CARLTON HOTE(URL HIDDEN) - 3 mins
SUPERMARKET (in Midtown(URL HIDDEN) - 5 mins
COIN LAUNDR(URL HIDDEN)mins
LAWSON CONVENIENCE STORE - 1st Floor
STARBUCK(URL HIDDEN) - 4 mins
~~~ AREA ~~~
ROPPONGI IS THE place for nightlife in TOKYO!!
Roppongi is littered with restaurants, bars, and entertainment. It is most famous for being the foreigner friendly district but you will still definitely feel like you are in JAPAN!
It is likely you can get around here speaking English without any stress.
If you stay out late and miss the train, don't worry because you DON'T need a train! YOU will be able to walk home. This is really nice as taxis are very expensive in Japan.

FREE TRAVEL CONCIERGE (**NEW**)! Exclusive for booking with Will !
Got any questions about your stay in Japan? A professional travel concierge service will take care of it! Experienced travel experts are only a text away. Flick them a text anytime and they'll offer their insider advice for FREE! Exclusive for booking with Will !
The expert-based service covers a variety of aspects --
Pre-trip: flight/activities/car booking, trip planning, travel packages, etc.
On-the- road: restaurant booking, shopping discount, transport support and instant
translation, etc.

PERSONALIZED TOURS:
TABICA is your key to unlocking the beauty of local life. Spend a day with a native as your guide and make your stay in Tokyo unforgettable by joining a trip today.
One day tours including Bushido Master, Soba Making, Day with a Monk, Dining and Farming.

~~~ FREQUENTLY ASKED QUESTIONS ~~~
1) IS THE UNIT AVAILABLE?
For convenience, my calendar is ALWAYS UP-TO-DATE.
Feel free to use INSTANT BOOK if available or submit a booking request with your 1st email. First come, first serve. LAST-minute bookings are usually not a problem.

2) CAN I CHECK IN EARLY AND/OR CHECK OUT LATE?
CHECK-IN: 4PM or anytime AFTER. Late Night is OKAY!
CHECK-OUT: 12PM NOON or anytime BEFORE.
A courtesy 1-2 hours may be available ONLY if asked within 24 to 48 hours of arrival or departure ( that is when I will know and it is NOT guaranteed ). More than 2 hours will require a fee or for you to book another night.
BAGGAGE HOLD: I would recommend using coin lockers at a nearby station. Many main stations have lockers big enough for a full size suitcases. If no more than 3 hours before check in, PACKED bags can be put / left in the unit. RULE: Notify me of this and leave the KEY in the key box for the cleaner. On check-out day there is no baggage hold available due to the preparation of the unit for incoming guests.

3) HOW DO I ACCESS THE APARTMENT
DIRECTIONS:
The address and excellent walking directions from the nearest train station(s) are provided in your CONFIRMATION / ITINERARY once you have paid and been confirmed.
ENTRY:
A KEY BOX is used at arrival and departure. Detailed information for my SELF check-in procedure will be provided in the DIRECTIONS portion of your ITINERARY.
Wi-Fi:
The portable router and PASSWORD will be in the apartment when you arrive.

4) CAN I ADD EXTRA PEOPLE / BEDS
This unit has a maximum of two beds:
---1 Semi-Double Bed ( 120cm by 200cm)
---1 Single Size Chair Bed. (80cm by 180cm)
Sorry but the beds sizes can NOT be changed.
It accommodates (sleeps):
—1 - 2 People with plenty of space.
—3 Makes it very crowded (though possible with 2 people in the bed and 1 on the chair bed).

5) DO YOU CHARGE FOR CHILDREN?
—Age 2 and under are free if they share a bed or you provide their sleeping surface.
—Age 3 and up are counted as guests.
Sorry, but no baby cot is available.

6) HOW DO I GET THERE FROM THE AIRPORT?
Nearest station: ROPPONGI (6 min. walk)
2 Train Lines: HIBIYA Line (gray line(URL HIDDEN)OEDO Line (pink line)
Next nearest station: AKASAKA (7 min. walk)
Train Line: CHIYODA Line (green line)

FROM NARITA AIRPORT:
BY TRAIN: 83 minutes--- Fare---1,380¥
Narita Skyaccess Line to ROPPONGI Station
---via Asakusa Line and one transfer at DAIMON station.
(sometimes need to change trains at Oshiage)
There are slightly quicker options but this one has been chosen due to it's price and shorter walk time.
BY BUS: 95-110 minutes--- Fare--- 3,100¥
Airport Limousine Bus to Ritz-Carlton.
FROM HANEDA AIRPORT:
BY TRAIN: 28 minutes--- Fare---670¥
TOKYO-MONORAIL to Hamamatsucho/Daimon Station
--- OEDO Line to ROPPONGI Station
LATE NIGHT: Last train at 12:10am
--- Arrives Roppongi at 12:48am
LAST BUS: Available to Shibuya at 2:20am
Then you would need a taxi at about 2000 yen
TRAIN and BUS INFORMATION:
Check website Hyperdia or Jorudan Trains in Japan/Airport Limousine Bus
(URL HIDDEN)
(URL HIDDEN)
TAXI: I would recommend taking the train to Hamamatsucho / Daimon station and taxi from there. This cuts costs, walking, and carrying your baggage significantly. The price for a taxi from there to the unit is about 2000 yen.

7) WHY IS THE PRICE DIFFERENT THAN I AM CALCULATING?
The total price is composed of three parts:
1. Nightly price x # of nights (plus any nightly charges for extra guests when applicable)
2. Cleaning fee (one-time fee )
3. Service fee (one-time fee set and collected by airbnb, typically between 6 and 12%)
Weekly Price: Price may fluctuate based on peak holidays, and special events.
Enter in your specific dates to see the current price for those days.

8) IS THE PLACE CLEANED DURING MY STAY?
It is professionally cleaned prior to your arrival and after you depart.
For your privacy, no one enters the house during your stay except for you and your group.
For cleaning concerns, email me immediately upon arrival and we will come to resolve them.

9)ANY QUESTIONS I MISSED?
Please email me.

CHEERS AND HOPE TO HEAR FROM YOU SOON!!!
WILL
---
---
Zusätzliche Personen 8 € / Nacht nach dem ersten Gast
Wochenendpreis 56 € / Nacht
Kommuniziere immer über Airbnb
Um deine Zahlung zu schützen, solltest du niemals außerhalb der Airbnb-Website oder -App kommunizieren oder Geld überweisen.
Erfahre mehr
---
Schlafzimmer 1
1 Doppelbett, 1 Schlafcouch
---
Nicht für Haustiere geeignet
Keine Partys oder Veranstaltungen
Die Check-in-Zeit ist 16:00–02:00 (next day)
1. The apartment will be all yours so please take good care of it.
2. Please be quiet and discreet. Very important to respect your neighbors in Japan as everyone lives close together! Absolutely no partying in the unit. Please enjoy yourself outside and make new friends.
3. You must turn off the air conditioner/heater when not there.
4. Please take off your shoes when you enter.
5. NO SMOKING inside the apartment. Outside on the balcony is fine. Standing and smoking in front of the building entrance is not allowed. Please dispose of your buds properly. Do not put in recyclable cans or bottles.
6. SELF CHECK-IN: For your convenience and privacy this is a self-catering unit. It is your responsibility to find the place. Don't worry because I give very detailed and accurate directions in the confirmation.
7. This is NOT a HOTEL: As such, you cannot ask anyone in the building for assistance. My team and I are always available between the hours of 7 AM and 1 AM via Airbnb messaging. Phone calls are typically unanswered due to the Japanese culture of answering phones in public.
8. BEDS: By booking, you acknowledge the total number of beds and bed sizes. Please read carefully to make sure your party will be comfortable with the available accommodations.
9. DEPOSIT: We don't take a deposit, but you will be held liable for any damages. Please report any damages as soon as they occur. Honesty is the best policy and will be rewarded.
10. CLEANING: The place is professionally cleaned before your arrival. Our standards are very high, but if you have any concerns contact us upon arrival.
11. YOU MUST separate the trash*** #1 VITAL thing in Japanese culture!!
Trash is divided into categories and put in different bags.
Please separate your(URL HIDDEN) burnable, recyclables (cans, plastic bottles, glass), and non-burnable items.
Please put these in separate bags. Using any clear plastic bag is okay in Tokyo.
---
---
Der Mindestaufenthalt in dieser Unterkunft variiert.
---
Nice to meet you. My name is Will. I am a host about to have my 6 year anniversary and one of the original hosts in Tokyo. When I started there were only 54 listings in all of Tokyo. Now, there are thousands! I love hosting on airbnb and it is my life. It is tons of fun and there are new surprises every day! I have met so many interesting people as a host and I look forward to those I will meet in the future.

I am a sports fan, reader, movie goer, and I like to try new things. I play golf, basketball, and just about any sport you can think of. I love ramen, yakiniku, yakitori, and shabu shabu here in Japan. I love to try pizza all over the world when I travel.

Relationships are the most important thing for me in my personal life as well as business. I like to go out and have a good time with my friends and meet new people.

I have learned so much from my over three years as an airbnb host and I am pleased to say I have most questions answered for you before you ask them, whether it be in the description of the listing or in the detail I supply you with at confirmation. Still, I am always thinking of ways to make the guest experience more comfortable, efficient, and hassle free. This is my goal as a host. I will continue to get more places every month so I can host more travelers. I want everyone to see Tokyo at least once!

Tokyo is a great place to come and people from all over the world visit here making it a truly international city. I love Tokyo and seeing the amazing sights and people. It is a great place to explore and every day can be different. This is an awesome destination for walkers and wanders filled with friendly people, tasty restaurants, and plenty of lights. My tip is to make the initial contact with Japanese people because they are typically shy at first. They will be happy to try to practice their English with you.

Hope I can host you soon! May your trip to Tokyo be as amazing as my 11 years here has been!
Sprachen:
English
Antwortrate:
100%
Antwortzeit:
innerhalb einer Stunde
Entdecke weitere Optionen in und um Minato ku
Noch mehr Unterkünfte in Minato ku: