Alta calidad, "Alpine" estilo con cocina de lujo cabina de registro proporcionando alojamiento del más alto nivel para 6 personas, en un 18 ½ acres finca forestal privada apartada y tranquila. La finca consta de acogedoras cabañas de madera de propiedad privada en un área de aislamiento completo a los pies del valle Langdale. Ciervos, tejón y la ardilla roja se encuentran entre la flora y fauna que se encuentran alrededor de las cabañas. El uso de la piscina tamaño de la familia es libre para todos los huéspedes. 3 cabina cama Capacidad 6, 2 cabinas de cama 4/5
La cabaña se calienta por calentadores de almacenamiento de noche y consta de una breve: Salón amueblado con gusto y muy bien equipadas con cómodos sofás de cuero, 42" pantalla plana de televisión con equipo de música satélite TDT / DVD y radio DAB cocina equipada con ventilador eléctrico Horno y. vitrocerámica, nevera, congelador, tostadora, microondas, etc cuarto de baño con WC, lavabo y toallero. Comedor con mesa extensible para seis a "Badger Cam" se ha instalado en anunciar visitas nocturnas Badger más 2 Cajas Nido tiene habían cámaras instaladas para proporcionar el interés de principio de temporada adicional el exterior hay una terraza que da a una gran terraza equipada con mesa y sillas y zona de barbacoa completa con barbacoa de ladrillo + mesa de picnic y tumbonas proporcionado para el uso de los huéspedes La cabaña está situado para proporcionar privacidad y beneficios de sus vistas de bosques y campos joven hasta el puente de Skelwith. El sitio es el hogar de ciervos, ardillas y tejones junto con una gran variedad de Bi RDS. Los visitantes de Bolton Tarn cabaña de madera tendrá el uso gratuito de las instalaciones de ocio raíces (primera abierta de marzo al 15 de noviembre), incluyendo la familia de piscina de tamaño con construido en el jacuzzi, hay una zona de estar, zona de tenis de mesa, así como sauna cabina (pequeña cuota de turismo A pagar ) y los vestuarios, el edificio cuenta con un teléfono público además de lavandería comunal. Internet wi-fi disponible en la piscina del edificio como propietarios nos enorgullecemos en presentar nuestras cabañas de madera a lo mejor posible estándar y entendemos lo decepcionante que es que los visitantes llegan sólo para descubrir mal limpiado y presentados alojamiento. Por ello, atendemos a toda la limpieza y el mantenimiento de nosotros mismos para que el visitante tengan el mejor inicio posible de sus vacaciones.
Nuestras cabañas de madera son ideales para tener acceso a todas las áreas de la región de los lagos con Ambleside, Grasmere, Langdale y Littlewater dentro de un par de millas del lugar y del lago Windermere, Lago Coniston, Hawkshead Grisedale Forrest y sólo un corto coche.Hay son numerosas escénica paseos directamente fuera de la página, Loughrigg Tarn se encuentra a 5 minutos a pie como es el río que fluye por debajo del puente de Skelwith y donde un extremadamente atractivo paseo pintoresco puede ser disfrutado a lo largo de la orilla del río a la Britannia Public House muy visitado en Elterwater, donde una excelente selección de premiado "cervezas" puede ser disfrutado antes de su Volviendo atrás de nuevo a los propietarios de perros Skelwith Bridge.For existe la atracción adicional de tomar su "mejor amigo" con usted cuando se elige para disfrutar de una noche tranquila. La mayoría de las casas públicas aceptan perros bien educados, incluso cuando se elige a cenar fuera. Muchas tiendas también son bienvenidos los dueños de perros en sus instalaciones. En caso de que su mascota necesita atención durante su visita a nuestras cabañas hay un excelente Práctica Veterinaria (Iglesia Oak Hill Grupo Veterinaria St, Windermere, Cumbria, LA22 0BU Tel: (PHONE NUMBER HIDDEN)) en Windermere, Skelwith Bridge Hotel "Talbot bar" está dentro de 5 minutos paseo de cabinas y sirve comida de calidad a precios razonables, Wainwrights en Langdale ofrece una cálida bienvenida y sirve excelente comida como lo hace The Britannia Inn en Elterwater. En una noche clara del cielo nocturno se puede ver desde la parte superior de la página, donde la oscuridad completa permite una vista espectacular de las estrellas y constelaciones. Cualquier habitantes de las ciudades que piensan que saben lo que el cielo de la noche parece sin haber vistos desde una ubicación frecuentado por el alumbrado público se encontrará con una verdadera sorpresa agradable! Los niños les encantará !! Hay un supermercado Spar en Ambleside, Co-op y las cabinas de los supermercados en Windermere, así como Asda, cabinas, Islandia y Morrisons en Kendal. Restaurantes para prácticamente todos los estilos se pueden encontrar sólo un par de millas de distancia en Ambleside.
Art der Unterkunft
Ganze Unterkunft
---
Objekttyp
Blockhütte
---
Unterkunft für
6
---
Schlafzimmer
Cumbria, England, Vereinigtes Königreich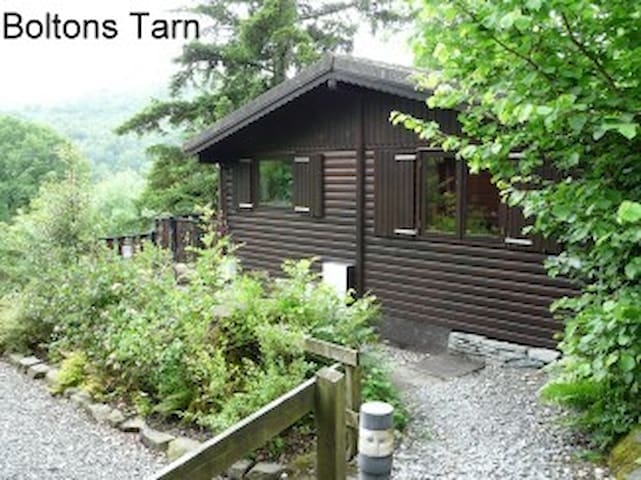 开放式的客厅/厨房/用餐。配备了燃气灶具/烤箱,微波炉和冰箱的厨房。一张双人床和两张单人床的卧室。淋浴房带卫生间。 外面有漂亮的假山地区砂岩庭院。还有为孩子跑在大僻静的情节发挥了充足的空间。 Fellside农场本身是于54英亩的美丽的湖泊土地的农场土地。野生动物(鹿,野鸡,野兔,獾,鸣禽等)都存在,并且可以很好地看出
Beautiful secluded setting in damson orchard, photos don't do it justice plus friendly welcoming host. Would definitely go back
Rosie
2017-04-09T00:00:00Z
Nice and quiet caravan, one could enjoy a pretty lovely private summer night viewing stars there. btw the cakes Karen provided are quite nice.
Leo
2017-04-10T00:00:00Z
Art der Unterkunft
Ganze Unterkunft
---
Objekttyp
Blockhütte
---
Unterkunft für
6
---
Schlafzimmer
Cumbria, England, Vereinigtes Königreich
Peasecroft is een mooie kleine liefdesnestje voor twee, gelegen aan de rand van een berg minder dan een mijl van het dorp Coniston, in de parel van het Engels Lake District. Een zeer rustige en private verbouwde koetshuis.
De wandeling naar de 'Oude man' berg is van de poort en kan worden gezien van Peasecroft. Er is ook een rustige wandeling / fietspad dat een prachtige Coppermines Valley en watervallen wordt. Er is een selectie van vijf mooie spa's / zwembaden om uit te kiezen als u wilt, hebben een speciale dag verwennen van twee. De Lnagdate is een schot rijden en u kunt kopen een spa dagpas vormen £ 15,00. We kunnen ook spa-behandelingen in Peasecroft. Coniston Waters is een mooie en rustige meer, op slechts een 15 minuten lopen of een paar minuten rijden. Neem de boot naar Brantwood - thuisbasis van John Ruskin en hebben thee Jumping Jenny. Het uitzicht is adembenemend. Niet te missen Het Bluebird Cafe gelegen aan de waterkant. De zeer populaire Chesters by the River en The Drunken Duck liggen beide op 15 minuten rijden. Er is een grote selectie van Michelin sterren restaurants, gastro pubs en gezellige cafés. Taxi's kunnen geboekt worden moet je nodig hebt dan. De zeer mooie dorpje Hawshead is een schot rijden en biedt een aantal stijlvolle winkels / plaatsen om te eten. Andere grote dorpen zijn Ambleside, Grasmere, Windermere en Bowness. Kirby Lonsdale is zeker een bezoek waard op weg naar huis als zijn niet ver van J36. Er is een grote hoeveelheid aan activiteiten, van wandelen, watersporten, fietsen, off road rijden en paardrijden, of voor een meer zachte dag bezoek aan de verbazingwekkende statige huizen in de omgeving, zoals Levens Hall of Sizergh Castle en boerderijwinkel .
Great place to stay and unwind - the place is so well thought through and well finished. You have everything you need to relax and enjoy the countryside - easy access to walking paths and near local amenities too. Perfect!
Simon
2016-09-27T00:00:00Z
Fantastic hideaway, so relaxing, Michelle has thought of everything to make your stay comfortable. Didn't want to leave, made a lovely fire in the evenings, enjoyed walks and amazing views. Thank you
Catherine
2016-09-19T00:00:00Z
We had such a wonderful honeymoon at Peasecroft. It is a really cosey, romantic little place. The location is great too - it feels secluded but is only a five minute walk into the village of Coniston and several pubs.
Tim
2017-01-03T00:00:00Z
This is truly a romantic getaway! Michelle has been a good host, providing the best hospitality with little touches of details and love. It's lovely and tranquil with close by amenities.
Renee
2016-10-03T00:00:00Z
Art der Unterkunft
Ganze Unterkunft
---
Objekttyp
Blockhütte
---
Unterkunft für
2
---
Schlafzimmer
Cumbria, Vereinigtes Königreich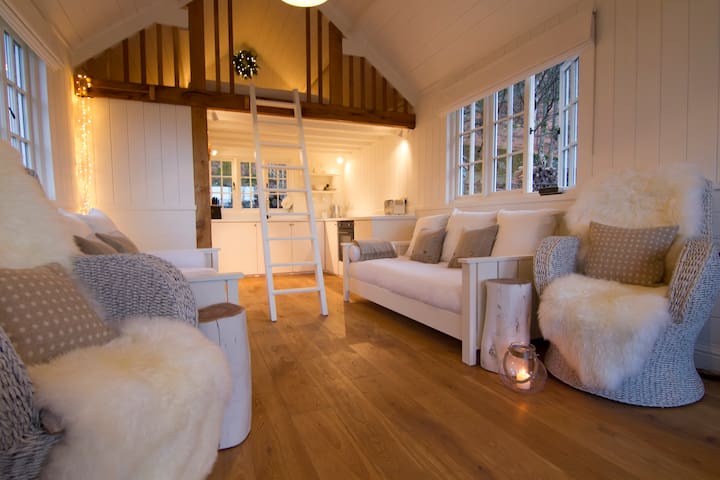 çarpıcı bir nehir kenarında ayarı ile güzel bir ahşap köşkü, Puddleduck Konaklama 2 yatak odası 4 kişiye kadar uyur. Puddleduck Lodge Lake District kalbinde Limefitt Park'ta yer almaktadır.
A lovely cabin in a good location, close to Windermere and easy access to hills, lakes and mountains. Communication and info pack from the hosts were excellent and the cabin was brilliantly equipped.
Sophie
2016-07-02T00:00:00Z
Friendly and accommodating from the moment we booked! Clear instructions received and we loved the lodge. Exactly as described with everything that we needed there. The beds were fantastically comfy! Great place and wouldn't hesitate to recommend to others.
Rachel
2016-03-25T00:00:00Z
Lodge is very comfortable and was a home away from home. Perfect location nestled within the Troutbeck Valley. WiFi signal provided by the park is great, meaning we could stay connected with the outside world! Very clean and the lodge was fully equipped with everything we needed. Thoroughly recommend and will be back!
Graham
2016-12-27T00:00:00Z
Puddle duck lodge was absolutely fab! Thanks you Robert. I will definitely recommend to others and come back!
Chris
2017-03-20T00:00:00Z
The place is exactly what it looks like and described in the pictures . My family and I stayed here at the start of the year and enjoyed it thoroughly .
Jharna
2017-01-06T00:00:00Z
I stayed at Puddleduck Lodge with my family for three days and had a wonderful time! The cabin was really easy to locate and its location made it easy to travel to tourist attractions by car from there. The cabin itself was really well-stocked with cooking equipment, some games (for rainy days) and the beds were clean and comfortable. Something we appreciated was how the lay-out of the cabin made it easy to find private nooks despite the cosy set-up, and the peaceful surroundings - being able to hear sound of running water from the creek behind the lodge and birds chirping in the mornings and evenings was a lovely touch. The sole con for my internet-addicted family was perhaps the weakness of the WIFI bandwidth, which is no fault of the hosts since the service is provided by Limefitt Holiday Park itself, though future guests may perhaps be better served by coming prepared with books/DVDs, or a willingness to talk to each other in person. Robert and Kathy were wonderful hosts - patient, knowledgeable and very willing to offer assistance. When I remembered that I had forgotten to check the arrangements for checking in, I was already en route to the lodge (and had minimal phone signal), but Robert responded to my panicked questions about how to check in very promptly and the issue was resolved very quickly. Robert was also really kind to share restaurant recommendations (that met our dietary requirements) and walking routes when I asked. We are very grateful for how welcoming they were as hosts and would absolutely recommend Puddleduck Lodge to everyone.
Jess
2016-06-21T00:00:00Z
Lovely cabin in a peaceful and relaxing location next to the Troutbeck river. Enjoyed the lakes very much.
Kevin
2016-08-26T00:00:00Z
My whole experience was so easy with this property. The check in was a breeze and the cabin was lovely and toastie when I arrived. Would absolutely stay again, perfect for visiting Ambleside and Windermere! Thanks for a great few days!
Ashton
2016-12-09T00:00:00Z
Art der Unterkunft
Ganze Unterkunft
---
Objekttyp
Blockhütte
---
Unterkunft für
4
---
Schlafzimmer
Cumbria, Vereinigtes Königreich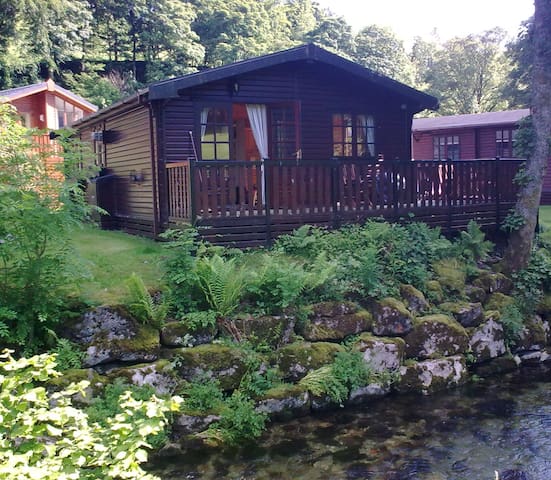 El albergue se encuentra en un espléndido parque con vistas a los campos y cerca de madera de todo proporcionando un gran lugar para relajarse. Los senderos que pasan cercanas ofrecen un paseo a la Común cercana o de armas del granjero, el pub y el restaurante más cercano. Estamos bien posicionados en el sur de Lakeland, a pocos minutos de la A590 y sólo media hora desde la M6. Desde aquí toda la zona de Lakeland y más allá de las esperas. Cerca de la localidad Greenodd tiene una tienda y panadería con Ulverston, la ciudad cercana de mercado sólo diez minutos.
Great base for a peaceful weekend in the Lakes. Very cosy and warm lodge, well equipped with easy and flexible check in and out. An enjoyable stay!
Karen
2016-11-13T00:00:00Z
My girlfriend and I had a lovely weekend away at the Buttermere lodge. The cabin is very secluded on a well-manicured but natural grounds with 2 other similar cabins. We did not see another person for our 2 days there. The Cabin was appropriately warm, comfortable, and spacious. It was a bit hard to shake the mobile-home feel, but overall it was in good shape. The kitchen was well-stocked. It was an easy 25 minute drive to Windermere, and not far at all from the A595. A few slight negatives, there was no soap provided, no coffee, the wifi didn't really work (to be fair, we didn't bother contacting the landlord. We didn't really need it that badly), and the shower pressure was lacking. All things considered, this was a great choice for a secluded, romantic weekend near the Lakes.
Andrew
2016-11-20T00:00:00Z
perfect place to time out. clean, all was as expected, perfect
lucia
2016-10-19T00:00:00Z
Lovely surroundings and walks nearby. Warm and comfortable lodge.
felicity
2017-01-01T00:00:00Z
The lodge was exactly what me and my partner hoped it to be. It was warm, clean and very cosy. The wifi and tv were great and the kitchen basics were very handy. During our stay we hardly saw a sole on the grounds and it was very peaceful and quiet. We would definitely love to come back and stay here again! Thank you Rosemary!
Sian
2017-02-26T00:00:00Z
A lovely quiet cabin which was very clean and well equipped
Marcus
2017-01-04T00:00:00Z
I stayed here in early November and we really enjoyed our stay. We had good communication with the host and the lodge was exactly as described. We were a little worried it would be cold but we're very wrong as the lodge was warm and cosy as soon as we arrived. It was very clean and had good facilities, I would definitely stay here again!
Sarah
2016-11-06T00:00:00Z
We had a lovely stay. The property was cosy, clean and set in beautiful surroundings.
Ruth
2017-03-11T00:00:00Z
Art der Unterkunft
Ganze Unterkunft
---
Objekttyp
Blockhütte
---
Unterkunft für
3
---
Schlafzimmer
Cumbria, England, Vereinigtes Königreich
Willkommen in Hillcrest Cottage, Ambleside in der englischen Lake District. Ein sehr gemütliches Grade II aufgeführten 4-Sterne-Unterkunft in ruhiger Lage, aber nur zwei Minuten vom Dorf Ambleside entfernt. Unter beheizt Schieferböden, original-Herd-Bereich, ein separates Waschhaus und ein Fahrradgeschäft, geschmückt hinteren Rosengarten.
Dieses herrliche, denkmalgeschützten Ambleside Hütte ist voll von der lokalen Reize; gekalkten und romantisch mit seinen ziemlich Schlingpflanzen und Rosengarten, in ein ruhigen Naturschutzgebiet nur ein Minuten vom Dorfzentrum entfernt. Hillcrest crest~~POS=HEADCOMP Cottage wurde liebevoll modernisiert von lokalen Handwerkern zu schaffen charmante 4-Sterne-Unterkunft. Charaktereigenschaften wie Original Bereich Herd und Holzbalken bleiben, mit nachsichtig Veredelungen, wie als underheated Etagen Kirkstone Schiefer sodass Sie Ihrer gewohnten Komfort. Wachen Sie auf und schlürfen Kaffee auf der Bank draußen, spazieren ins Dorf und See Ufer, feiern einen besonderen Anlass in einer der gefeierten Lake Ambleside Bezirk Restaurants und Rest-up in Ihrem friedlichen Rückzug. Unterkunft im Detail Eine traditionelle Glasmalerei Veranda führt zum gemütlichen, Eichenbalken Wohn / Esszimmer Raum mit offenem Kamin und ursprünglichen Bereich Herd. Underheated Kirkstone Schiefer Böden, weich gepolsterten Sofas und einem traditionellen Fensterplatz. Die Küche Gebiet ist bunt mit lackiertem Holz und Mobiliar aus Kirschholz. Auf halbem Weg nach oben eine Stalltür öffnet nach hinten aus Rosengarten und Sonne Deck, mit Wäsche Plumpsklo und Fahrradkeller. Im Obergeschoss wieder zum geräumigen Hans Grohe Bad und romantische Schlafzimmer mit Gewölbedecke, maßgeschneiderte Einbauschränke, Ankleiden Zimmer und Blick auf den Nachbar Gärten zu Wansfell.
Wir können die Kneipe an die goldene Regel für ein gutes Pint, ideal, nur eine Minute von der Unterkunft empfehlen. Sowohl die Thai-Restaurants sind sehr gut, auch die indische und wir alle lieben den Apfelkuchen Bäckerei - wir können nicht die Bade Brötchen genug empfehlen !!
Communication prior to arrival was very clear, Steve was very friendly and helpful and the cottage itself is lovely. Small but enough space for a couple and a dog. The cottage is quirky and we were very happy there. The bathroom was perfect - the bath is huge and we liked having a washing dryer out the back. The front door is a little stiff and a couple of times I couldn't get out. The wifi is really good. Location is perfect - easy staggering distance to the Golden Rule pub and multiple walks you can do from the door. Parking is tight, but we always managed to find a spot. We visited with a dog and the property was a good size for our golden doodle, however, the garden isn't suitable for a dog as the lawn belongs to the next door cottage. There are nearby grass verges outside the property however so it wasn't a huge inconvenience.
Ruth
2016-07-31T00:00:00Z
Great location and a lovely property. Driving round the property area was very tight at times.
Matt
2016-09-22T00:00:00Z
We had a lovely week in the cottage, the location is amazing, right next to the centre of Ambleside and easy access to hiking. The cottage is cosy and well furnished, with lots of blankets and cushions to curl up with. The kitchen is lovely and makes great use of space. The bath is huge and amazing! Some parts of the cottage could do with a little TLC, just things like lightbulbs needing changing & stained tile grout in the bathroom, but nothing that really detracted from the experience. The garden is shared with the other houses in the row, with only a very small area for the cottage, but we were out exploring in the lakes so this didn't matter too much to us.
Louise
2016-07-17T00:00:00Z
Lovely place, well equipped, cute, stylish and comfortable. Great location for hills and town. Hope to return.
Rachel
2017-02-05T00:00:00Z
A perfect cosy cottage for a trip to the Lakes
Ewan
2017-04-04T00:00:00Z
We had a great stay in Ambleside. The cottage is in a great location, near to town but very quiet. It's also perfect for walks and quick access to the surrounding hills. The cottage has everything you need and has charming original features. The bathroom is nice, with a large bath and the kitchen makes good use of the space. Overall we would recommend the cottage.
Julia
2016-09-02T00:00:00Z
My boyfriend and I had an idyllic break at Hillcrest! The cottage's location is great, as its up away from the town centre, but totally walkable, and in fact a great bit of warming up to get up and down the hill. Further, it's ideally located next to a wonderful pub (The Golden Rule). We liked the ease of access to different areas of the Lakes from Ambleside just by walking, as we were keen to take full advantage of our time there, and helpfully there are maps and walking route materials also available at the cottage. The exposed slate walled bathroom is just lovely to relax and take a bubble bath after a full day of hiking, and the kitchen is fully equipped such that we enjoyed a full Sunday roast! Overall it was a beautiful stay and Steve was incredibly helpful and made sure to be available to provide support as to parking when we needed it. I would highly recommend that if you're planning a little getaway to the lakes you consider this gem!
Sami
2016-08-28T00:00:00Z
Such a lovely cottage and really easy to get to great walks from the cottage. Host is very friendly. Only problem is parking. People ignore the sign that says parking for hilcrest resident only and the roads around the cottage can get extremely jam packed with cars so it's hard to find a space
Fabi
2017-01-28T00:00:00Z
Art der Unterkunft
Ganze Unterkunft
---
Objekttyp
Blockhütte
---
Unterkunft für
2
---
Schlafzimmer
Ambleside, Vereinigtes Königreich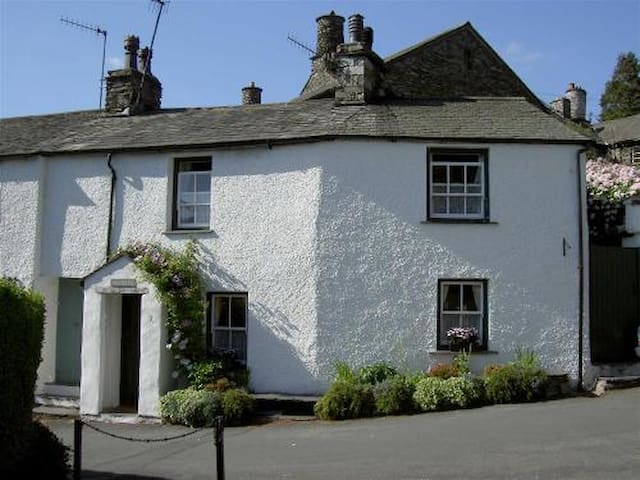 Cosy + compact Plumpsklo komplett mit zwei Einzelbetten, en-suite Badezimmer mit Dusche, zur Verfügung gestellt, Handtücher, TV, DVD, Wasserkocher, Haartrockner, Mini-Kühlschrank, Wi-Fi, Karten. 5 Minuten zu Fuß zum Dorf mit vielen Geschäften .Die Plumpsklo zum Haus getrennt ist und hat einen eigenen Eingang. Sitzecke in Meter mit Tisch
Das Zimmer ist klein und nicht viel Stauraum für große Koffer. 1,9 m. X 3.4m Sehr ruhige Lage kein Verkehrslärm. Es gibt jede Menge auf der Straße parken, die frei ist Der Zugriff erfolgt über gemeinsam genutzten Laufwerk keine 9 und kein 11. Unter Bogen und durch keine 9s Hof gewonnen. Um kein 7 Plumpsklo. Die Gäste haben die Zugriffe auf eine Sitzecke im Hof werden die Gäste frei zu kommen und gehen, wie sie zu jeder Tages- und Nachtzeit mögen. Ich lebe in der Hütte vor Plumpsklo. Ich stehe zur Verfügung, die Gäste bei allen Fragen zu Bereich zu helfen, ect Ich bin sehr gesellige Person und glücklich zu interagieren oder nicht, wie meine Gäste wünschen. Die Lage ist großartig, nur fünf Minuten zu Fuß zum Dorf Windermere. 15 Minuten zu Fuß von Bowness und dem See. Viele Wanderungen Fahrradtouren (Fahrradverleih vorhanden) Bootsfahrten und Aktivitäten auf der Haustür. Große reastaraunt und Bars für jeden Geschmack. Kino in bowness Neben Queens Park mit Tennisplätzen, Bocciabahn, Schaukeln, Skate-Board-Bereich. Booths Supermarkt in Dorf (hochklassigen Supermarkt) verkauft Handwerker Brot. . Nur 10 Minuten zu Fuß zum Bahnhof Gute lokale Bus-Service zu Es gibt Bootsfahrten auf dem See Windermere ambelside. Markung Ziege Minibusse deckt den gesamten Bereich. Inc harte Knoten und Nashorn Pass. Viele schöne Wanderungen von der Tür SREP Sichere Hof ideal für die Verriegelung Fahrräder. Ich bin ein scharfes Markung Biker so kann mit Routen helfen Außerhalb Hahn und Schlauch für Fahrräder zu reinigen. Ich habe Karten Bereich, ich bin glücklich, meine Gäste zu leihen. auch DVDs
Die Lage ist großartig, nur fünf Minuten zu Fuß zum Dorf Windermere. 15 Minuten zu Fuß von Bowness und dem See. Viele Wanderungen Fahrradtouren (Fahrradverleih vorhanden) Bootsfahrten und Aktivitäten auf der Haustür. Große reastaraunt und Bars für jeden Geschmack. Kino in Bowness. Neben Königinnen mit Tennisplätzen parken, Bereich grün, Schaukeln, Skate-Board Bowling. Booths Supermarkt in Dorf (hochklassigen Supermarkt) verkauft Handwerker Brot.
Christine hat uns super empfangen und uns direkt unser kleines Häuschen gezeigt. Es ist alles vorhanden, was man für einen kurzen Aufenthalt braucht. Zwei gemütliche Betten, Toilette, Waschbecken und Dusche. Zudem gibt es einen Fernseher inkl. DVDs, einen Wasserkocher, Toaster und Geschirr. Es war ein rundum toller Aufenthalt!
Tim
2015-04-19T00:00:00Z
Die Entscheidung, sich Mitte Februar in einem englischen Gartenhäuschen einzumieten, mag zuerst einmal eher abenteuerlich anmuten, stellte sich aber als wirklicher Glücksgriff für unsere Nacht in Windermere heraus. Das klitzekleine Nest war dank zweier Heizquellen kuschelig warm. Mit Wasserkocher, Minikühlschrank, DVDs und Fernseher steht alles zur Verfügung, was man an einem verregneten Abend braucht. Obwohl wir Christine nicht persönlich kennengelernt haben, war sie problemlos erreichbar und hatte für unsere Ankunft alles sauber und einladend hergerichtet. Für einen Kurzaufenthalt (wirklich sehr klein) eine tolle und außergewöhnliche Wahl! :)
Laura
2016-02-18T00:00:00Z
The house and the room was very difficult to find.
佳穎
2015-07-22T00:00:00Z
Christine made us feel really welcome by replying very quickly and helpfully to all questions and ensuring us that our requests were welcomed and offered us any help she could. It was wonderful having the electric blankets and extra heaters offered, as well as her DVD collection. Even little touches like the milk and toiletries were really welcomed. Throughout and before our stay she was a perfect host. We had a wonderful time!
Elizabeth
2015-03-09T00:00:00Z
Great communication, value and locating on to the beautiful Lake District. I live in a boathouse and so I know what's small quarters feels like so that would be my only comment is that it is quite small. I would estimate 150 square feet. The biggest problem is travelers have luggage and with the setup in the room right now there is literally no where to put luggage except for in the shower. My husband and I had only carry on to our trip to Europe and it was a challenge to get to our stuff in our luggage. I could stay here for a day or two max because of the size constraints. If you're traveling with two people AND the large gigantic suitcases, I would choose a different option. If you're a solo traveler or someone who needs a spot for a night or two passing through this would be perfect.
Emily
2017-03-06T00:00:00Z
Room was tiny but with everything you need. felt frustrated when we couldn't reach the host to drop off our luggage which was discussed and agreed with her.
Yvonne
2015-07-05T00:00:00Z
Great place to see, really enjoyed it. Cute little outhouse, and was just perfect for what we needed. Christine was lovely too
Stephen
2015-07-29T00:00:00Z
My son and I enjoyed our stay, we loved the cosy outhouse. The shower was lovely too. Our host was very kind and the setting was beautiful, we both wished we could have stayed for the week. We both thoroughly recommend staying.
Ruth
2015-04-16T00:00:00Z
Art der Unterkunft
Ganze Unterkunft
---
Objekttyp
Blockhütte
---
Unterkunft für
2
---
Schlafzimmer
Windermere, England, Vereinigtes Königreich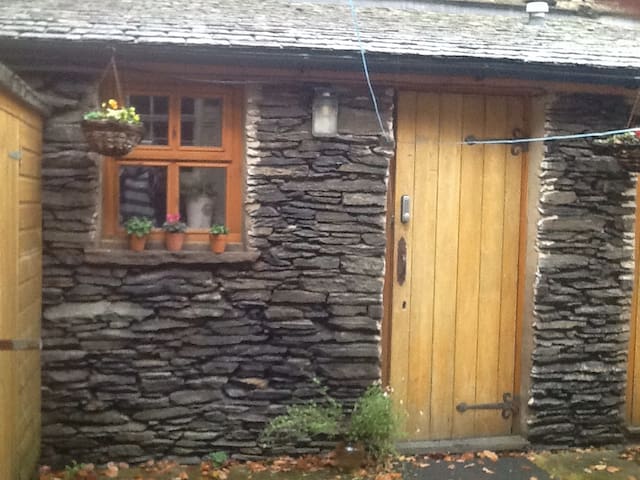 Art der Unterkunft
Ganze Unterkunft
---
Objekttyp
Blockhütte
---
Unterkunft für
5
---
Schlafzimmer
Cumbria, England, Vereinigtes Königreich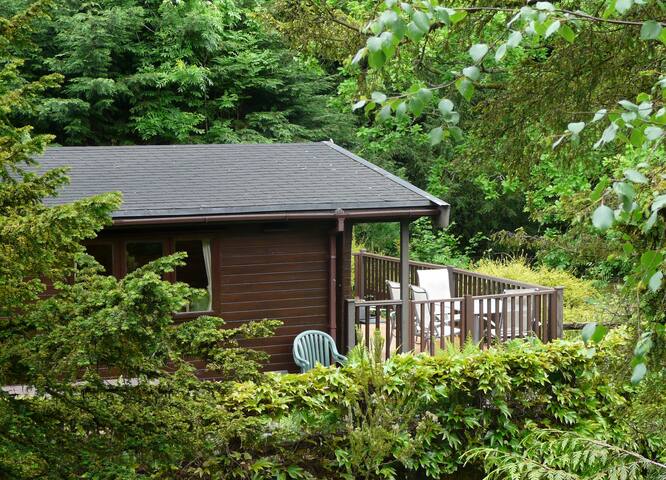 Angle Tarn-Lodge ist ein schönes Catering Lodge ernannt selbst befindet sich auf White Cross Bay, Windermere. Es bietet Platz für 5 Personen und es verfügt über einen eigenen Whirlpool für Sie nach einem Tag zum Erholen und Entspannen der schönen englischen Lake District zu erkunden. Die Lodge liegt auf einem hohen Standard und Preise beinhalten alle Bettwäsche, Handtücher und Dienstprogramme. Ausstattung auf dem Park gehört ein Restaurant / Bar, Schwimmbad und Fitnessraum (für den Einsatz bei einem kleinen lokalen Gebühr) Yachthafen, Spielplatz im Freien und Tennisplatz
Kürzere Pausen sind verfügbar, aber eine kleine zusätzliche Reinigungsgebühr wird für Pausen weniger als 3 Nächte angewendet werden, um meine zusätzlichen Kosten zu decken. Bitte Mitteilung ich für Details. Die Lodge liegt in einer erhöhten Position mit großen Außenterrassenbereich mit Whirlpool gelegen.
Fab home from home base location. Clean, cosy, cute & relaxing. Usually we go for a B&B but this was a much better experience for a family. Would totally recommend. And the Hot Tub was lovely too!
Peggy
2017-04-03T00:00:00Z
Lovely lodge in a great location! Spent a week here over NYE with friends and found it very peaceful and relaxing.Everything you need in lodge, nicely decorated, very clean, fantastic hot tub and plenty of space for 4 adults.Emma was a super host with good communication from start of booking process right up until the end of our stay.Would definitely stay here again.
Michelle
2017-01-05T00:00:00Z
We had a fantastic time in the Lakes. This lodge was immaculate. Pictures very accurate. The lodge was very clean and tidy, with lots of nice little touches with the decor. Hopefully go back soon! Thanks Emma!!!
Andrew
2017-04-06T00:00:00Z
Super Super Stay! Will recommend to family and friends!
Kira
2017-03-19T00:00:00Z
Very good for us as a family and loads of fun in the jacuzzi. High standard all round. Thanks Emma
Clare
2016-10-30T00:00:00Z
This beautiful cabin is exactly like the pictures. In fact it was even more attractive as we kept finding little gems of decor that kept adding to homely ambience the cabin provided. The hot tub is fantastic and easily fit 5 people in. All the rooms were incredible clean and the all the mod cons worked. Its pure luxury!
karima
2016-10-12T00:00:00Z
Fantastic. Want to come here again.
Huiru
2016-12-19T00:00:00Z
Just got to go and see it! It's gorgeous and very beautiful! Location is fab and the lodge is so warm and cosy and clean!
Darren
2017-01-08T00:00:00Z
Art der Unterkunft
Ganze Unterkunft
---
Objekttyp
Blockhütte
---
Unterkunft für
5
---
Schlafzimmer
Windermere , England, Vereinigtes Königreich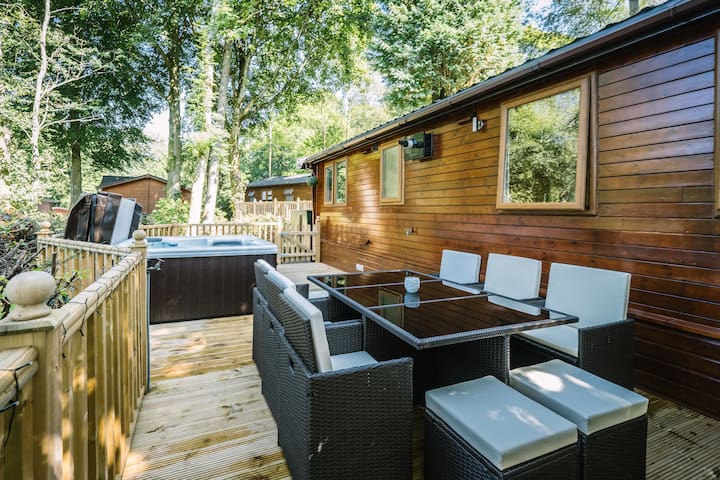 Unser 4-Sterne familiengeführte Lodge liegt auf Limefitt Park, nur 2 Meilen von der sehr beliebten Stadt Windermere in der herrlichen Nationalpark Lake District. Die Seite selbst hat einen beck durchzogen ist, zugänglich für Tauchen Sie Ihre Zehen in! Es gibt auch eine Vor-Ort-Pub, Shop und Kinderspielplatz. Ein Pony-Trekking-Center, 2 sehr beliebten Pubs und das Dorf von Troutbeck sind nur einen kurzen Spaziergang entfernt. Zahlreiche Wanderwege auch vom Park, mit Hunderten von anderen mit dem Auto erreichbar beginnen.
Der Wohnbereich wurde für die 2015 Saison zu einem hohen Standard renoviert.
Die Lodge liegt in einem Park von vielen anderen Hütten. Der Park ist sehr ruhig und alle Bewohner und Gäste gibt es mit dem gleichen Ziel - und Spaß in einer malerischen Kulisse zum Entspannen.
Everything was as described . Well equipped we could not have asked for better, enjoyed our stay we will difinitely be going back ,
Ivor
2016-11-18T00:00:00Z
Very nice place to stay, the lodge is well situated, great little park, nice and quiet, good for kids with playground, Troutbeck for paddling, 'fishing' and skimming stones. Very handy for Bowness, and Windermere. Lovely views up to the fells on either side of park. The lodge is great, very clean, nice decor, comes equiped with everything you could need. The on-site shop is very well stocked, most staple food stuffs, beer wine and household stuff. Very comprehensive folder of info for guests at lodge. Great, would definately consider going back.
Simone
2017-04-07T00:00:00Z
Brilliant few days in the Lakes. Lodge was clean with adequate space and good amenities. - barely a hitch all weekend! The host Laura was extremely helpful as we contacted regarding one of the guests reduced mobility and she was happily able to advise us. The only tiny issue we encountered was in the main bathroom the shower head was not on the wall. This meant we all had to use the en suite in the master bathroom or try and use the hand held shower head. Otherwise the lodge was nicely decorated, warm and although the kitchen was small, it was good for a cooked breakfast. No phone signal and very very little wifi - not really usable at the lodge. This was actually quite nice as we were able to switch off and enjoy each others company. Location was great and was close to Windermere lake if you had a car; easy access and lots to do. There were also some nice pubs just minutes up the road which we also really enjoyed. The park pub/restaurant was pretty quite on the Saturday night but we did go early in the season. Overall with really enjoyed our weekend and wouldn't change anything. Would highly recommend and would happily return. Thanks Laura.
Kay
2017-04-03T00:00:00Z
A really lovely cottage! Very clean and comfortable! Laura prepared basically everything we need in this accommodation, dvds, books, etc. The liveing room, dining area and kitchen are big enough for five of us.
Chao
2016-09-25T00:00:00Z
Had a lovely stay at Laura's lodge. From booking, through pre-arrival and whilst there, Laura was friendly, helpful and communicative. Everything was great and we really enjoyed the lodge and were even blessed with mostly dry and sunny weather! The location is ideal; the park it sits on is pleasant and always seems quiet and peaceful, even when quite full. I stayed at a Center Parcs resort this year and felt that Laura's lodge was far nicer than what you get at Center Parcs. Sure you get activities at Center Parcs but who needs them, when you have the whole Lake District to enjoy! The lodge itself was perfect and family sized - very roomy, functional and clean, with nice touches, such as DVDs and games for the children. We had an amazing time in the Lake District and were pleased to base it from Laura's lodge and would recommend to others.
Michael
2016-10-26T00:00:00Z
Art der Unterkunft
Ganze Unterkunft
---
Objekttyp
Blockhütte
---
Unterkunft für
6
---
Schlafzimmer
Windermere, England, Vereinigtes Königreich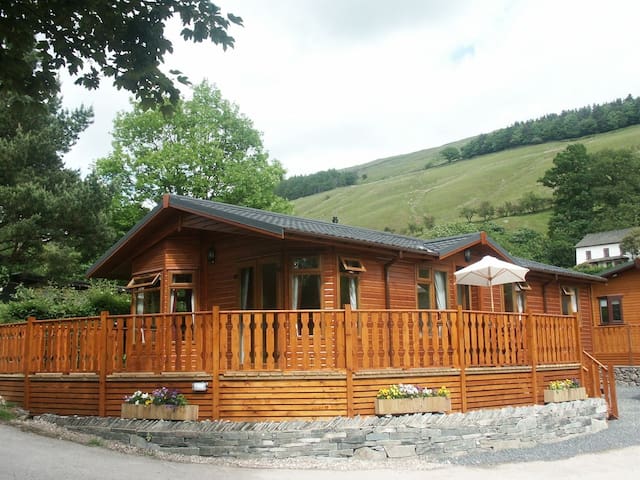 私人拥有坐落在白色的跨湾休闲公园和码头,距离温德米尔波尼斯和安布尔塞德两英里宁静的地区,豪华的度假小屋。在隐私和放松非常僻静的位置,一个极具吸引力的特性。
Everithing is ok!
Emir
2016-09-23T00:00:00Z
A quiet place, good for family trip.
yue
2016-09-26T00:00:00Z
I spent a long weekend at Tree Lodge with friends. Compared to the other lodges on the site, it's the most secluded and you really feel like you have your own space. There's plenty of room on the terrace for a BBQ, something we took full advantage of. The marina is only a 5 minute down the hill, from where you have a great view of the lake. The lodge itself is really well maintained and clean, with ample room for 6 guests. Beds are comfy and the living area is a good size for relaxing together in the evenings. White Cross Bay is smack bang in the middle of Lake Windermere, so all the other towns and local attractions are only a short drive away. I would highly recommend Tree Lodge if you are planning a trip to the Lake District.
Andy
2016-09-19T00:00:00Z
قضينا ثلاث ليال في الكوخ ، بين الأشجار ، هدوء وخصوصية عالية ، نظافة وترتيب ، قريب من ويندرمير ، خمسة دقائق بالسيارة We spent three nights in Corinne's lodge, pleasant area. Clean and tidy private place. Close to windermere , 5 minutes by car
Abdullah
2016-09-04T00:00:00Z
Great place to explore the lake district. Highly reccomended. The property is very tastefully appointed and we had a comfortable and relaxing stay
Dhruv
2016-05-19T00:00:00Z
Great location with super good lake view!! 5minutes to local super market .strongly recommended!
Du
2016-04-06T00:00:00Z
It's a nice resort like setting but far away from the main drag. It cost £9 every time you want to go out to town and it was difficult to get back if it was late night as no taxis were available. One night we had to take the bus and they charged us double the amount £18 to drop us to white cross bay. I thought that was a rip off. I would prefer to stay closer to town as this place was 3 miles away. If you have your own car it's perfectly fine. But don't go by the pictures on Air B&B. It's not the same as you see online. Most important there is NO WIFI at all there. They may say it has WIFI trust me there isn't. Neither do regular phones work there as I am told there are no towers around to pick up signals.
Sweeth
2016-09-11T00:00:00Z
The lodge is a nice quite and large place for holiday. It has plenty of places to park. You can walk 5 mins to the lakes. Inside the lodge it is warm and comfortable to sleep. The only suggestions I will make is to increase wifi signal by apply a generator near the lodge.
Haichang
2016-10-14T00:00:00Z
Art der Unterkunft
Ganze Unterkunft
---
Objekttyp
Blockhütte
---
Unterkunft für
6
---
Schlafzimmer
Windermere, England, Vereinigtes Königreich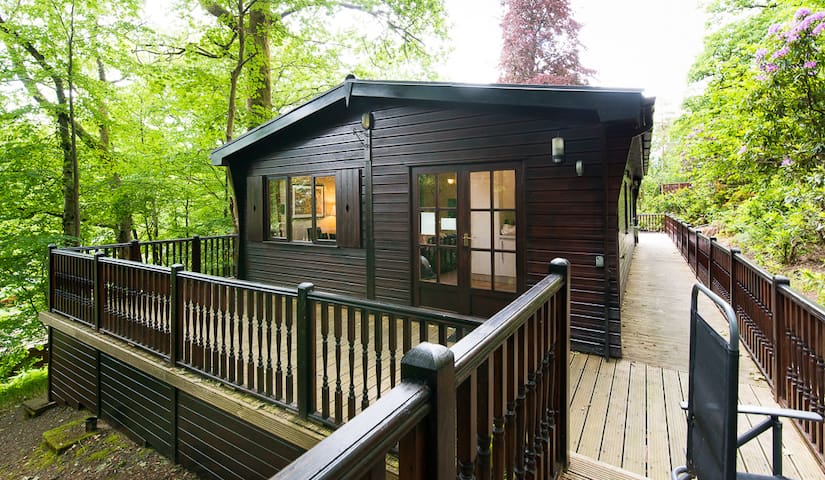 Mi lugar está cerca del lago Windermere, Bowness y Ambleside. Te va a encantar mi lugar debido al acceso al lago, largos paseos en el país y estar en el mejor lugar del mundo. Mi lugar es bueno para parejas y familias (con niños).
Grasmere Lodge es un hotel de lujo de 2 cama situada en la exclusiva parque de vacaciones White Cross Bay, en las orillas del lago Windermere en el corazón del Parque Nacional de Lake District. El albergue dispone de una doble con un cuarto de baño en suite y un dormitorio doble y un cuarto de baño adicional. El albergue también cuenta con un sofá cama en la sala de estar para el espacio adicional. El albergue puede encajar un máximo de 4 personas y un bebé de menos de 2 (en una cuna) e incluido en su estancia es toda la ropa (para los dormitorios principales) y toallas. El alojamiento está amueblado con un alto nivel e incluye una cocina totalmente equipada, comedor con capacidad para cuatro personas y para su comodidad el albergue está equipado con lo siguiente: - Wifi gratuito en la casa club y en algunas partes del parque - TV en el salón y cama habitaciones con canales Sky seleccionados incluyendo Sky Sport(URL HIDDEN)películas familiares - Lavadora - barbacoa - Muebles de exterior - espacios de aparcamiento privado para 2 coches - Calefacción central de gas y doble acristalamiento - Una cuna de viaje libre, trona y accesorios para niños disponibles Dentro del parque de vacaciones White Cross Bay hay una serie de instalaciones comunes a disposición de los huéspedes y se incluyen en su estancia en Grasmere Lodge: - En el lugar club de ocio que incluye piscina, gimnasio, sauna y jacuzzi. - Zona de juegos infantiles en el exterior - Todos Paso el tiempo en el fútbol y el tenis - Bar y restaurante, con animación regular - Arbolado privado - El acceso a los medios de lanzamiento lago y el barco - En la tienda de sitio y para llevar - Salón de juegos recreativos - Lavandería White Cross Bay está a sólo 2 millas de ambos Windermere y Ambleside dando un gran acceso a todas las atracciones principales, tiendas y restaurantes. Se puede acceder a través de un servicio regular de autobús justo fuera del parque. Por otra parte, hay una excelente vela, deportes acuáticos y bicicleta cerca, junto con grandes paseos y paisajes de montaña.
Hay un montón de actividades para mantenerlo ocupado durante su estancia de caminar alrededor de los lagos, visitando Brockhole Centro de Visitantes, que es un 1/2 milla a pie de la casa de campo. Usted puede explorar los jardines y la zona de juegos; jugar al mini golf; o embarcarse en actividades basadas en el lago como kayak, remo o caminar sobre el agua dentro de una bola inflable gigante. También hay una nueva aventura aérea Cima del arbolado Trek y una experiencia de la vida silvestre en el Parque Predator. Es caminar no es lo suyo a continuación, tomar un crucero con Windermere Lake Cruises. Disfrutar de un relajante crucero en un vapor de Windermere para las vistas del espectacular paisaje de montaña, bahías protegidas y exuberantes islas boscosas. Crear un día entero a cabo mediante la combinación de un viaje en el lago con una parada en una de las atracciones junto al lago, como el Museo del Motor de Lakeland o de la premiada Lakes Aquarium - o salir por la noche para un romántico crucero al atardecer.
Everything were as expected
Andre
2016-09-10T00:00:00Z
The host canceled this reservation 106 days before arrival. This is an automated posting.
Yin (Annie)
2017-03-02T00:00:00Z
We had a really great stay here. On arrival we had difficulty setting up the travel cot that was provided. I contacted mark and he replied straight away with some help.
Helen
2016-10-05T00:00:00Z
Fantastic cozy lodge in a perfect location for exploring the lakes. Great facilities on site.
Paul
2016-12-22T00:00:00Z
Overall a very nice experience. Having an en-suite as well was a nice surprise. Picking up the key was very quick and easy.
mihaela
2016-09-16T00:00:00Z
Very cosy, beautiful and amazing place to stay! We felt like at home. There was everything we needed! If you are planning to visit lake district and looking for accomodation look no further ;)
Agneska
2016-10-20T00:00:00Z
Mark was an accommodating host and was forthcoming with details of nearby activities and amenities. The condition of the lodge was brilliant and is as advertised. It was a pleasant location and have no complaints about my stay.
Trishant
2016-10-02T00:00:00Z
Art der Unterkunft
Ganze Unterkunft
---
Objekttyp
Blockhütte
---
Unterkunft für
4
---
Schlafzimmer
Windermere, England, Vereinigtes Königreich
My place is close to family-friendly activities and the lake. You'll love it because of the outdoors space, the amazing views and the wonderful woodland setting. This is a glamping experience, with a back to nature, wild woodland feel. Please note there is no mains electricity or mains water to the cabin. The Cabin can sleep 3 people with one double bed and one single. There is a toilet block and washing up facilities a short walk away. Have a great stay and enjoy the peace and tranquillity!
A Cabin in the middle of the glorious Fell Foot Woods. Get back to nature, relax and unwind in the beautiful woodland setting with wildlife surrounding. Expect to see deer, owls and a selection of birds making your stay an out of the ordinary experience. There is a double bed and a single bed, plenty of dining space and a small gas hob outside as well as a bbq with charcoal provided.
Right in the heart of the lake district, surrounded by the wonderful and famous mountain range. With easy access to lake swimming, children's play area, café, gift shop and also Gummers How mountain being at walking distance from the Cabin. A short drive will get you to the ever popular tourist destinations of Windermere, Bowness, Ambleside, and all the walks and attractions nearby.
The Cosy Cabin in the woods is just what it says , very Cosy and in the Woods everything you need in the Cabin is there , all cutlery, pots & pans all bedding towels etc , all you need is yourself and some water . Clean toilets , lovely views & walks especially Fell Foot Park & Gummers How . Totally recommend if you like the outdoors .
Andrea
2017-04-09T00:00:00Z
We didn't get to meet Hannah, but her communication was 100% in advance, giving us everything that we needed to know. Barry, who was on site was very helpful. The cabin was great. The area around it was very secluded and we didn't see anyone else around the cabin in the 5 days we were there. The rest of the site was very quiet and peaceful. The cabin gave us all the benefits of camping but without some of the more irritating aspects. We had plenty of space to cook and get changed etc. Thanks for a great experience, I'm sure we'll be back soon!
Dave
2016-08-16T00:00:00Z
Simple living near Lake Windemere
Susan
2016-09-22T00:00:00Z
My partner and I visited the gorgeous and cozy cabin as a surprise for his birthday. A simple yet wonderful place to stay in a stunning location. Hannah was even lovely enough to decorate the place with a birthday banner!
Ella
2016-08-31T00:00:00Z
Beautiful woodland setting, very peaceful, all you need to get by and more. For people (like me) who hate tents, this is a real life saver when you want the camping/outdoor experience. Hannah v helpful - great host.
Ali
2016-08-02T00:00:00Z
Had a fantastic stay at the cabin. All we needed to bring was ourselves. Crockery, pans and a kettle were all in the cabin and the gas hob was great for brews. Being October it was a bit chilly but plenty of bedding was provided to keep us warm and a couple of hot water bottles as well. The setting was lovely and we were impressed by the whole campsite and would love to come back in the summer. Thanks very much!
Lisa
2016-10-02T00:00:00Z
Hannah was great in the lead up to our stay answering questions and providing access information. The cabin was a lovely relaxing escape from the city, just wish we had had longer to enjoy it! Would definitely stay again and recommend!!
Tessa
2016-07-11T00:00:00Z
The whole experience was quite magical. Perfectly secluded and although back to nature we had everything that we needed for an extremely special and memorable time. Hannah was on call if we need to touch base at any point. The fire pit was an added bonus too. I can't recommend this enough and will definitely be back next year. Thanks for the memories :)
Andy
2016-07-31T00:00:00Z
Art der Unterkunft
Ganze Unterkunft
---
Objekttyp
Blockhütte
---
Unterkunft für
3
---
Schlafzimmer
Newby Bridge, Vereinigtes Königreich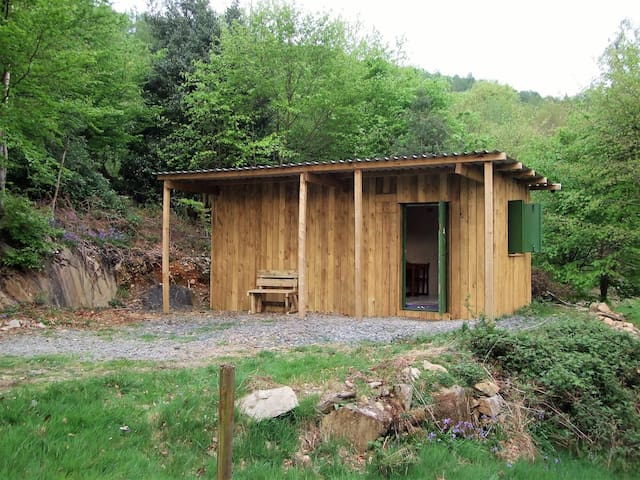 享受之中18英亩成熟湖区林地的可爱宁静的环境,这灿烂的2卧室"阿尔卑斯"式的小木屋多达4个的人提供豪华住宿,带宠物。 Whinfell塔恩小木屋坐落在一个安静的私人位置,一辆车的提供私人停车场,好户型的住宿。额外的车辆可以在我们的主要停车场仅有50 YDS离开停放。 免费使用我们的休闲娱乐大楼和家庭规模的泳池包括了Whinfell塔恩游客。
Art der Unterkunft
Ganze Unterkunft
---
Objekttyp
Blockhütte
---
Unterkunft für
4
---
Schlafzimmer
Cumbria, England, Vereinigtes Königreich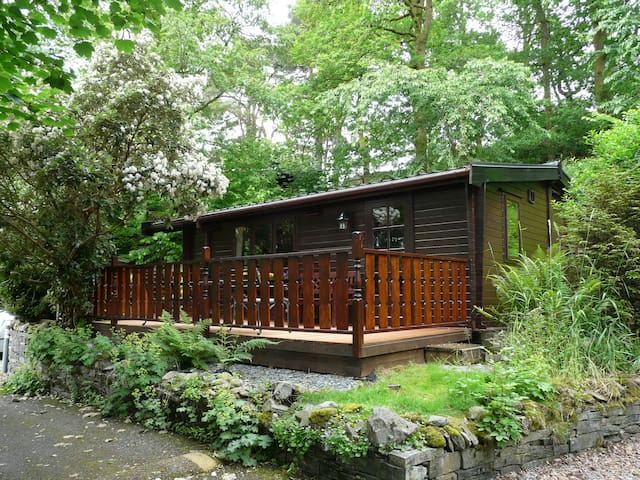 Riverside Lodge ist eine schöne Blockhaus am Ufer des Flusses Troutbeck das Herz des Nationalpark Lake District. Die Lodge verfügt über 2 Schlafzimmer und ist komplett aus Holz gebaut. Ein umlaufenden Balkon mit Blick auf den Fluss und die dahinter liegenden Hügel.
Riverside Lodge hat eine entspannende Wohn / Essbereich mit bequemen Stühlen und einem Sofa. Es gibt einen Esstisch mit Stühlen und eine voll ausgestattete Küche. Draußen gibt es ein wunderbares Rundum-Balkon auf den Fluss und die Lakeland Fells mit Blick auf.
Das Troutbeck Tal ist eine schöne abgeschiedenen Tal im Herzen des Lake District. Das Tal ist sehr ruhig, aber nur ein paar Meilen von der Hektik der beliebten Städten von Windermere, Bowness und Ambleside mit ihren Geschäften, Restaurants, Pubs und anderen Attraktionen. Riverside Lodge befindet sich am Limefitt Park, einem 5-Sterne Park mit vielen Einrichtungen. Dazu gehören ein Lakeland Pub, ein kleines Geschäft, Hund zu Fuß Feld, Fußball und Badminton / Volleyballplätze, Abenteuerspielplatz, Reitstall, Flussbad und Waschsalon.
5 star accommodation, thoroughly enjoyed our stay at Riverside Lodge. Host is very helpful. Enjoyed mountain biking at both the Whinlatter & Grizedale trails also hiking up Scafell Pike. Would highly recommend.
Geoff
2016-05-24T00:00:00Z
We stayed 3 nights and had a fantastic time. The lodge is well equipped; linen, towels, cleaning products etc all provided. Small tv and dvd player also available. To the back of the lodge is a river, and a small decking area. Robert emailed me after the booking with suggestions of what we may want to do whilst we were in the Lakes, I was also sent an informative welcome pack in the post. Windermere is a short drive from the lodge, there are a few pubs within walking distance. There is a small shop on site and the prices are reasonable. We would def book again!
Hardeep
2016-07-19T00:00:00Z
Great places to visit around the area. Lake Windermere, Ambleside and Bowness on Windermere are all lovely for days and nights out. The accomodation is very nice and secluded
Narinder
2017-03-19T00:00:00Z
Very quiet place with a cosy fire. Great location for Ambleside.
Rob
2016-11-01T00:00:00Z
We had a wonderful stay at Riverside Lodge. It was fully equipped with everything we needed for a family of 4 and so very warm, cosy and comfortable for a chilly January stay. The setting itself is idyllic and a perfect getaway from it all. Communication with Robert and Kathy was brilliant prior to our stay and they were fabulous hosts. Thank you so much, we will definitely return again in the future. A perfect start to the New Year!
Katy
2017-01-05T00:00:00Z
Roberts communication was clear and friendly from the start. He posted me some useful information and photographs on the property. Our stay was extremely enjoyable. The cabin is cosy and homely with beautiful views and walks from the door. It is well-equipped with everything you need for a self catering holiday. The site is well maintained with a lovely new playground, dog walking field pub and shop. Although the BH weekend, the site is quiet and peaceful.Neighbours were friendly and our dog was very well accommodated. Beds are very comfortable, as are the soft furnishings. Although compact, the bathroom has a forceful hot shower with unlimited hot water. Thank you Robert, for a memorable stay!
kate
2016-05-03T00:00:00Z
We had a fantastic time in the lodge, very relaxing and cosy. We did lots of walking despite the torrential rain and loved being off grid just before Christmas. The lodge is lovely and in a beautiful setting, only one thing would make it even better - a hot tub! We hope to return to the lodge in the future. Kate, Matt, Kathryn, James and Oakley (woof)!
Kate
2015-12-22T00:00:00Z
My husband and I needed a relaxing trip away and we got it. It was just beautiful and the cabin was lovely and had all we needed. The water pressure in the shower was awesome (so hard to find!). We spent our days walking the fantastic hills and visiting the waterfalls. We will 100% be returning.
Sarah
2016-11-11T00:00:00Z
Art der Unterkunft
Ganze Unterkunft
---
Objekttyp
Blockhütte
---
Unterkunft für
4
---
Schlafzimmer
Windermere, England, Vereinigtes Königreich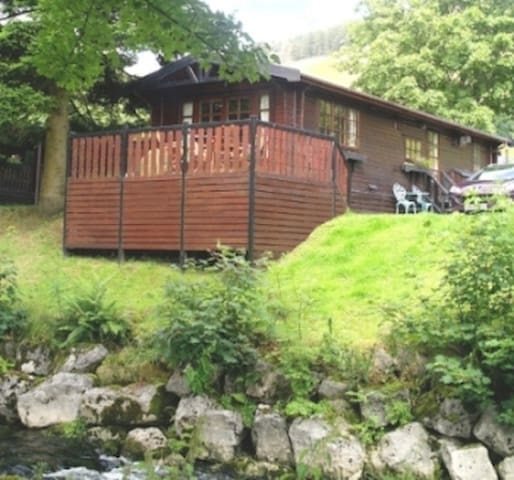 Mein Platz ist gut für Paare und Familien (mit Kindern). Ein Schlafzimmer verfügt über zwei Einzelbetten, die zu einem Kingsize-Bett umwandeln kann und das andere Zimmer hat ein Doppelbett. Die Dusche verfügt über eine Dusche, WC und Waschbecken. Dem Land, zehn Minuten von Coniston Water und zwanzig Minuten von Windermere. Die vielen Sehenswürdigkeiten in der Umgebung. Inklusive Grundlagen für das Frühstück sind - Milch im Kühlschrank, Butter, Marmelade, Müsli, Fruchtsäfte.
Gartenmöbel auf der Veranda.
Lowick ist ein ziemlich verstreut Dorf, Chippy und Post / store in Greenodd etwa fünf Minuten Fahrt. Ulverston, 10 Minuten Fahrt ist eine malerische Marktstadt mit kleinen interessanten Geschäften sowie Supermärkte. Fünfzehn Minuten entfernt befindet sich das ruhige Conishead Priory und buddhistische Tempel.
It was a very nice place to stay , I would love to revisit things were easily commutable and host was very welcoming. Very lovely place. i enjoyed my time thoroughly and will recommend for this place
Bhavesh
2016-11-29T00:00:00Z
Our host made us feel very welcome. Great place to stay.
Ellen Askey
2016-10-16T00:00:00Z
The cabin was very cosy and comfortable, Yvonne provided all sorts of small extras that combined to make the whole stay more enjoyable, well located for travelling all over the Lake District, would definately recommend..
Benjamin
2016-06-26T00:00:00Z
Beautiful location although views from cabin restricted due to trees. Cabin was very clean and cosy. The extras such as milk, cereals, tea and coffee were very welcome. TV and Wi-Fi were good. It was an excellent location for exploring the southern lake district. Overall a very nice stay.
chris
2016-07-04T00:00:00Z
This was our first Airbnb stay, little bit nervous and probably over did the question to Yvonne. However, she was very helpful directions were superb and we found the cabin easily. Lots of lovely little extras were provided which we weren't expecting. Made it so easy to keep the children entertained. Yvonne introduced herself to us, we were able to settle in knowing that if there were any problems we could call on her. Everything went really well. The children loved the cabin, we loved the peace and quiet. We were close enough to the places we wanted to visit and a gorgeous little place to relax in the evening. Would highly recommend to family or couples. Thanks so much Yvonne, we loved your hospitality and would love to return in the future
Candice
2016-08-12T00:00:00Z
The Cabin was a brilliant base for our five day break. It was comfortable, warm and had everything you could possibly need. Our kids loved the games and books and event he sticker books left for them. We will definetley come back here. It is such a beautiful spot - the views of the mountains are breaktaking. Yvonne is wonderful. Thank you so much!
Sandra
2016-10-28T00:00:00Z
A lovely place to stay, easy to find , good access to the motorways. Some lovely cycle routes nearby.
Ruth
2017-04-07T00:00:00Z
The cabin is comfortable, clean and warm. Myself and the kids really enjoyed our stay. DVDs and Wifi were a nice extra touch. The host provided cereal, jam, bread, milk and juice which were really appreciated. This is a perfect location for exploring the South Lakes. We will definitely be back to visit some more of the local attractions.
Rachel
2017-02-22T00:00:00Z
Art der Unterkunft
Ganze Unterkunft
---
Objekttyp
Blockhütte
---
Unterkunft für
4
---
Schlafzimmer
Lowick Green, Vereinigtes Königreich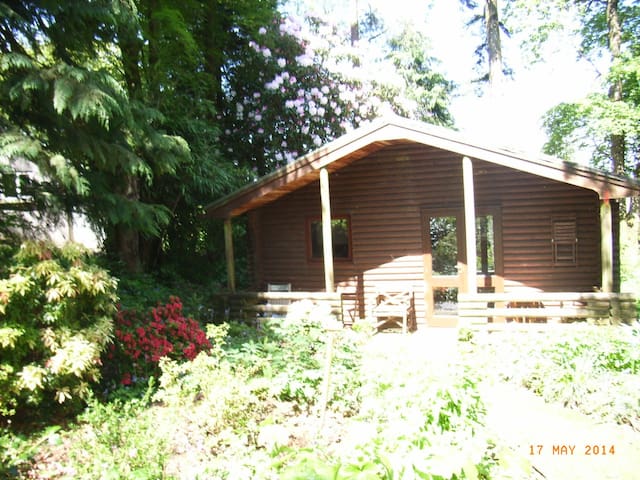 Einer von nur vier schöne neue Hütten in einem Vier-Morgen-Wald befindet sich im Herzen des Lake District (in der Nähe von Satterthwaite, Grizedale). Wenn Frieden und Ruhe in einer wunderschönen natürlichen Umgebung ist das, was du bist nach dann suchen Sie nicht weiter!
ein idealer Ausgangspunkt zu schaffen, für die Erkundung der Lake District Liebevoll eingerichtet. Die Lodge verfügt über eine große geräumige offene Wohn- / Esszimmer führt auf einen schönen gedeckten Terrasse mit einem 6-Sitzer Zedernholz Whirlpool (auch im Freien Tisch, Stühle und Grill) - bietet einen atemberaubenden Blick über Grizedale Wald und eine wunderbare Gelegenheit Tierwelt zu erleben in seiner natürlichen Umgebung - einschließlich wilde Rehe, die von der Lodge von Zeit zu Zeit zu sehen ist. Die Lodge ist sehr geräumig und bietet Platz für 6 Personen bequem (ein König, ein Doppelbett und zwei Einzelbetten). Es ist auch sehr gemütlich für Paare und kleinere Gruppen. Das Schlafzimmer ist ein schöner Platz mit eigenem privatem Badezimmer (mit Badewanne und Dusche). Darüber hinaus gibt es ein separates Bad mit Duschkabine. Die Lodge verfügt über eine Fülle von heißem Wasser - schöne nach einem Tag in den Seen! Der einzige wirkliche Geräusch, das man gelegentlich (in der Ferne) hören ist der nahegelegenen Wasserfall (Force-Falls), die direkt vor der Haustür schönen sanften Wanderungen bietet. Für diejenigen, die ein wenig abenteuerlicher Gefühl dann bietet die Gegend einige der besten Mountainbike-Strecken in der Lake District - ein Rad- und Wanderparadies! Wenn Sie an Ihre Fahrräder mitbringen wollen, dann gibt es ein Asgard Fahrradabstellplatz (Platz für bis zu 4 Fahrräder nach oben).
Die Lodge liegt zwischen Windermere und Coniston Water befindet sich - etwa eine Meile entfernt von dem schönen Dorf Satterthwaite. Satterthwaite ist eine Ansichtskarte kleines Dorf mit seinen eigenen lokalen Pub (Eagles Kopf) mit großer hausgemachtes Essen, ein echtes Feuer und einem sehr herzlichen Empfang. Gleich hinter Satterthwaite (~ 2,5 Meilen von der Lodge) ist Grizedale Besucherzentrum, das eine breite Palette von Aktivitäten wie Go Ape bietet, Segwaying, Mountainbike und eine große Aktivität Kinderspielplatz. Etwas für jeden! Die nächsten Einkaufsmöglichkeiten in der Lodge können in dem schönen Dorf Hawkshead zu finden (15 Minuten mit dem Auto). Hawkshead ist ein schönes historisches Dorf zeichnet sich durch seine Cluster von weiß getünchten Häusern und Pubs, Torbögen und alleways, Höfen und Plätzen. Seine reiche Geschichte umfasst Verbindungen mit dem Dichter William Wordsworth und Geschichte Autor Kinder Beatrix Potter (Heimat von Beatrix Potter-Galerie). Die Lodge ist nur 4 Meilen entfernt von Hill Top in Near Sawrey, wo Beatrix viele ihrer Bücher schrieb. Vom nahe gelegenen Far Sawrey können Sie mit der Fähre über Windermere Bowness nehmen. Es gibt einen großen Supermarkt (Stände) in der schönen alten historischen Stadt Ulverston (~ 20 Minuten mit dem Auto). Wenn Sie ein wenig weiter weg, dann die schönen Lakeland Städte Ambleside und Coniston sind nur etwa 10 Meilen entfernt von der Lodge reisen möchten.
First of all, both Jane and Neil were amazing hosts. Very easy to contact and always got back to any questions I had before arriving. On the arrival all 4 of us that went were amazed, the lodge is 10x better than any photo! It is beautiful and the surroundings are lovely! With the special touch of the hottub after a long day out. The treats we got on arrival were a perfect start to our trip. The lodge is amazing and would be great for familys/couples or just a group of friends! It is also very modern and very impressive, there is everything you would need already there. The lodge has walks around it and with local towns near by it is in the perfect location! I would recommend this lodge to anyone, we are already thinking about booking again next year! Thank you for such a wonderful experiance in the Lakes and for sharing your beautiful home! From Danielle and friends!
Danielle
2016-09-28T00:00:00Z
The lodge was incredible! Beautiful location, well equipped and spotlessly clean! We were looking for a peaceful location after a week of travel in Ireland and the lodge exceeded our expectations. The directions took us through beautiful countryside and check in was well described. After check out one of our friends left something behind and Jane immediately contacted us and we were able to retrieve it before a flight the next day. Would stay again if we come to the Lake District again!
Jean
2016-06-07T00:00:00Z
We had a lovely time staying at the lodge! Would highly recommend the lodge as a great place to stay, very comfortable, clean and well presented.
Natasha
2016-10-08T00:00:00Z
Very beautiful lodge.!
li
2016-12-20T00:00:00Z
My family and I were so, so impressed with this lovely lodge in the Lake District. It had everything we could have possibly needed and more. The most equipped Airbnb kitchen I have ever used! This made for a great location to relax and enjoy a great BBQ at the house after a day walking around the Lakes. It's so spacious, which made for an ideal stop for the five of us on a road trip across the UK. I really wished we stay a couple more nights here actually as I felt just two night wasn't enough to fully enjoy all the space and luxuries on offer. The hot tub is a great bonus and I loved relaxing here watching the sun go down in the peace and quiet. Bliss. Highly recommended. Great communication throughout. Thanks again Neil!
Kylie
2016-09-22T00:00:00Z
A great stay. The lodge is fantastic, exactly as described. Tranquil, cosy and secluded. We had boys (10 & 9) and babies with us and the boys could go off exploring with no traffic to worry about. Plenty of great walks right from the lodge and a good pub the perfect distance away to build a thirst. 5 minutes drive to the Grizedale visitors centre (Go-Ape, MTB Hire, Walking Trails) a bit further and you're into Hawkshead and on to Windermere. The lodge is beautifully furnished as the photos show - we were lucky with weather (for February) and were able to have a few very clear nights of star watching. The hot-tub is an excellent addition also and gave us something to look forward to as we attempted (and failed) an ascent of Scafell Pike from Old Dungeon Ghyll in icy conditions. We were thoroughly looked-after but left to enjoy the lodge by ourselves - communication with Jane throughout was straightforward and helpful. This was our first AirBnB and we appreciated all Jane's help in making our trip a great experience. p.s. the large plastic wine glasses were a revelation! p.p.s. good wifi
nick
2016-02-18T00:00:00Z
We had a wonderful stay at this lovely cabin thanks to Jane. The home is spacious, very clean and tastefully decorated. It has a lovely porch and view out into nature and the hot tub was a nice touch. Beds were very comfortable and all amenities catered to (including a big bowl of chocolates on the coffee table!). Kitchen facilities were great for cooking meals. Despite the secluded location you have three other cabins quite close but we didn't hear anything from them. The birds singing was very sweet. We also accidentally left some items behind in the cabin and Jane has kindly posted them to us. Thank you again! Sasha
Sasha
2016-07-08T00:00:00Z
My husband and I stayed here for a couple of nights with our four children aged 11-3 and we all had a fantastic time. The lodge is lovely, tastefully decorated and well equipped with everything you could need and the hot tub was fun for the kids and great for the adults (once the kids were in bed) to sit in and look at the incredible stars with no light pollution to spoil the view. The surroundings are lovely and you can go for walks through the countryside right from the property as a footpath passes by (although we didn't see another person our whole stay). It is a great base for exploring the area and we really wish we had more time to stay longer. All communication with Jane was friendly, straightforward and well explained. I would highly recommend a stay here for couples and families alike.
Shaun
2016-04-03T00:00:00Z
Art der Unterkunft
Ganze Unterkunft
---
Objekttyp
Blockhütte
---
Unterkunft für
6
---
Schlafzimmer
Satterthwaite, Vereinigtes Königreich
My place is close to all the attractions of the South Lakes including walking, Stately Homes, Foodie destinations, Honey Pot villages, Cartmel Races and the Fells.. My place is good for couples and solo adventurers.
The Garden Suite is a self contained space with private entry, and is detached from the main house, a converted barn set in a lovely garden to which guests have access. There is a large sleeping area, a large sitting/dining area and a private terrace with table and chairs for dining on those warm and sunny days. The bathroom is large with bath and walk in shower and the kitchen is fully equipped.
Fiddler Hall Barn is placed in the hamlet of Fiddler Hall, with half a dozen properties. It is peaceful and benefits from being away from the busy, bustling tourist spots with the traffic and noise, but is so close that access to everything on offer is easily accessed. The Garden Suite @ Fiddler Hall Barn is set in farmland with uninterrupted views over Cartmel Fell and Whitestones, with Lake Windermere only a twenty minutes walk away. Early in the year, around April time, the new born lambs delight guests.
Art der Unterkunft
Ganze Unterkunft
---
Objekttyp
Blockhütte
---
Unterkunft für
2
---
Schlafzimmer
Newby Bridge, England, Vereinigtes Königreich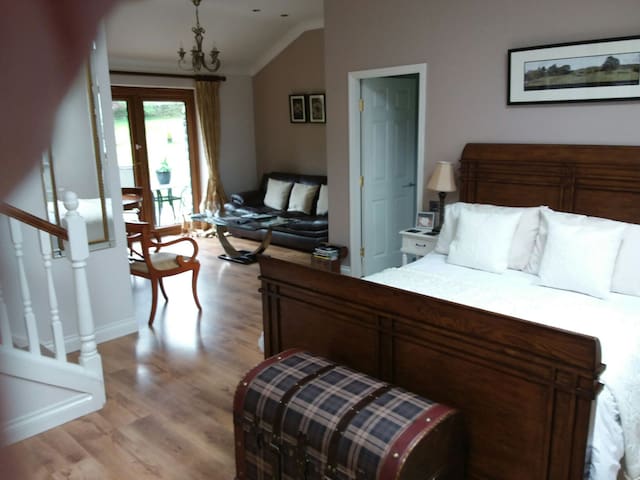 1

–

18

von

21 Blockhütten
Gib deine Reisedaten ein, um den Gesamtpreis pro Nacht zu sehen.