Gib deine Reisedaten ein, um den Gesamtpreis pro Nacht zu sehen.
6 Unterkünfte
· Gippsland Lakes
6 Unterkünfte
· Gippsland Lakes
4 brm 2 bath, huge open plan living. Gorgeous modern house with enough room for 2 or 3 families. Walking distance to Lake Victoria, only need to bring clothes,food and beach towels. Child safe, a real home away from home, pet friendly outside only.
Our property can comfortably sleep 11 people, we have a porta cot for any little ones not ready for their own big bed yet...the kids have toys, video games and movies to keep them entertained on the cooler days. And the grown up have the outside deck, bbq and fire pit for their enjoyment. We provide all linen, bedding and bath towels for all guests. Please be aware that we do supply things like toilet paper, dishwashing tablets etc, however this is not supplied for the entire stay, we provide enough for the intial arrival, howver for longer stays you will need to replenish this yourself as we dont provide a daily service. Please bring your own beach towel...we have even catered for the four legged family member, kennels, bowls and leads all available. Pets are to remain outside only please. The yard is fully secured and we also offer storage under the house for bikes, yayaks etc. Guests have access to all the facilities that is open to them. We have covered everything we could think of to make your stay as comfortable as possible. Only if necessary.
Loch Sport is set amongst the beautiful Gippsland Lakes, the 90 Mile Surf Beach and the safe waters of Lake Victoria; an easy 3 hour drive from Melbourne. The neighbours are very friendly, and the local kookburras, kangaroos and parrots enjoy getting a snack or 2 occasionally also. Loch Sport boasts numerous walking and cycling tracks around the town and along the shores of the Lake. Loch Sport offers a Marina, a great pub, tennis courts, golf course, bowls club, mini golf, childrens adventure park, boat club, supermarket, bakery, cafe and a fish n chip shop. Loch Sport is surrounded by water and is the perfect venue for water based holiday activities. The lake offers something for everyone, a safe swimming beach for the kids, fishing options galore. Ideal for a range of watersports such as water skiing, kayaking, canoeing, yachting, or windsurfing. However, if its surf you want, there is 90 miles of pristine beach. Free shuttle bus to and from local bar/bistro. Also to and from RSL. We take pride in our property and have thought of all the comforts we think families need. We have catered for the kids all ages and the pets outside too.
Beautiful place!! Great host, very organised and responsive. House is brand new and super friendly for kids. Heaps of kids toys provided as well. Extremely well equipped.
Gordon
December 2016
Good for relaxation and meditation. For sightseeing, needs to travel at least 21/2 hrs to lakes entrance
Mercy
January 2017
Beautiful home, spacious with quality beds,furnishings, fittings, amazing kitchen with plenty of pots & pans, big oven double door fridge freezer with ice maker and entertainment area including surround sound & big tv. 700 metres to lake Victoria sand beach (great for swimming, kayak, boating or lazing) & 3klm to surf beach (no life guards but ok for strong swimmers/surfers & surf fisherman). Loch sport one of Victoria's secrets.
rick
January 2017
This lovely 4 bedroom home was a wonderful getaway for my family. There was 11 of us that fitted comfortably. The beds were great to sleep in. The kitchen had everything you could possibly need. The outdoor decking and barbecue area was a lovely spot to sit and relax after spending the day fishing and swimming in the lake and at the beach. While sitting out each evening we were visited by kangaroos, echidnas and a lot of bird life. There were toys for the kids and a large selection of DVDs. We all enjoyed our stay. Thanks Scott and Jo
Sandra
January 2017
Great hosts.
Lan
January 2017
Thanks to Scott & Jo. The house was perfect! We will definitely be back.
Carissa
March 2017
Absolutely fantastic house in a great location. The house is spotlessly clean and new, and everything for the comfort and enjoyment of guests is supplied - from crispy new linen to comfortable beds for the whole family, a huge selection of toys, fully equipped kitchen with everything (better than at home!), big TVs and a selection of films to watch, outdoor fireplace and lovely private deck with kangaroos and kookaburras just over the fence. Great for kids and also for pets, with kennels, bowls, leashes and a fully fenced yard. Walking distance to beautiful calm beaches of Lake Victoria (fabulous for kids) and an easy cycle or drive to pristine 90-mile surf beach. Very quiet and private. Highly recommended for any time of year.
Rebecca
January 2017
We loved everything! Your house is truly amazing. Its a beautiful location quiet and family friendly. Beach on one side, lake on the other! We had the best of both worlds! Thank you for being amazing hosts!
Courtenay
March 2017
Art des Zimmers
Ganze Unterkunft
---
Objekttyp
Haus
---
Unterkunft für
11
---
Schlafzimmer
4
Loch Sport
Fresh sea breezes come up to meet elevated canopy views in the trees. Enjoy open plan living area complete with Log burner to keep warm. Walking distance of all that Loch Sport has to offer - Lake Victoria, 90 mile beach, The Lakes National Park...
This is a purpose built 2 Bedroom Lodge in a fantastic location at Loch Sport. All areas of the property are accessible to you. We will be available to assist if you need any help or advice. The Kangaroos, Deer and wildlife will come out into the town at dusk. Please treat them with respect.
State Park to the west, National Park to the East and lakes to the North and South. The worlds 2nd longest beach is close by. Fishing is good, everywhere. What's not to like? Walking, cycling, skateboarding, Boating (If you have one) and driving are the main ways to get around Loch Sport. The Lake Victoria beachfront is 10 minutes walk away. The Lakes National park is 900 metres away. 90 Mile Beach is 10 minutes drive away. Condiments are provided in the Pantry, so all you need to arrange for are your own meals (eat out, take away or cook your own? It's your choice).
New to AirB&B so this was a first. Communication was easy and helpful. Found the place easily and managed to negotiate the tricky driveway after a few tries! The fire was well supplied and everything was clean and comfy. For a winter visit, hotter shower water would have been nice. We also thought towels were supplied,as they weren't in the list to bring, so luckily we found some stored away under the bunks. Overall a good experience for a first time with AB&B so will keep using it!
Brian
July 2016
Thanks Jack and Kerri for a fantastic few days in Lochie!! We loved the place - high up on the hill in the tree-tops. It was great getting up to hear the birds every morning - very peaceful. Great location, clean and with an amazing balcony. Thanks again - we had a lovely time :)
Sharna
January 2016
The location is a short walk to the lake and a 5 minute drive to what is in my opinion the best fishing beach in Victoria. The house itself is basic with no storage in either bedroom. The shower area has a small basin with no storage or room for toiletries. There are 17 very large and steep steps to the entrance of the house. We had problems with the water pump when we arrived but it was solved by Kerri quickly and there were no further problems. There is only a bar fridge in the kitchen and the living area is spacious. It has a dining table with seating for 6. The balcony has a good BBQ and an outdoor dining setting with lovely views.
Gerard
October 2015
Thanks Jack for the well prepared instructions for keys and other needs. House is cosy, clean and spacious. Good for family and friends. Close to lakes and Ninety Mile Beach. Great for water activities and fishing ;) Lots of wildlife at night, kangaroos, deer, wallabies, rabbits, etc. Love to be here again!
Toby
February 2016
My husband and I had a wonderful time at the Lodge. It is a beautifully situated place, perched high up on the side of a hill so it is wonderfully private and surrounded by nature. Our hosts were very hospitable and helpful and made us feel very welcome. Everything one needs can be found at the Lodge such as a comfortable bed, all ameneties, adequate kitchen, spacious living area, great bbq on the balcony and a wonderful view. Every day we saw many kangaroos, close enough to almost touch. The lake is breathtakingly beautiful and the beach itself is pristine. There are loads of walking tracks and of course walking on the lake foreshore or the beach foreshore is a great option. I can thoroughly recommend staying at the Lodge, whether you want to have a very quiet time or an energetic type of stay going fishing or canoeing etc, and look forward to having time for my husband and I to return.
Shirley
November 2015
The hosts were great at keeping in touch and making us feel welcome in their home. They responded to all our requests very quickly making the preparation for our trip easy. When we had an issue during our stay they went out of their way to help us and provided us with compensation for the inconvenience.
Rachel
October 2015
Lovely house, great deck area. Perfect for a few days away. Loch Sport is beautiful make sure you visit 90mile beach!!!
Andrew and Fee
January 2016
A really nice and cosy house to stay. Close to lakes and beaches.
Luna
February 2016
Art des Zimmers
Ganze Unterkunft
---
Objekttyp
Haus
---
Unterkunft für
6
---
Schlafzimmer
2
Loch Sport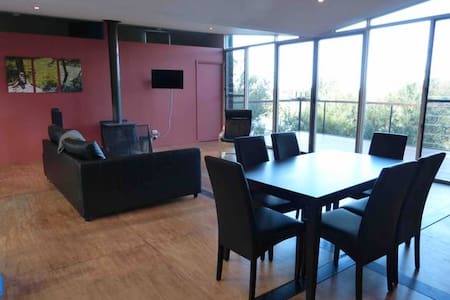 Beautiful panoramic views of Lake Victoria with access across the road and a boat ramp within 500m of the property Centrally located, in a quiet, peaceful corner of Loch Sport with accesses to lakes national park at the end of the street with 90 mile beach a short drive away Guests are only required to bring their own linen & towels (pillows & Doonas provided.
Comfortable family home with amazing views of Pelican Bay and access to water across the road The entire house
Great get away. Fantastic views of the lake. Comfortable and an easy walk to the water. House is great and will suit families and couples alike. Thankyou!!
Coby
January 2017
This house was perfect for us. Clean and comfortable in a great location. The host is very accomodating and communication was excellent. Thanks so much!
Rachael
April 2017
Art des Zimmers
Ganze Unterkunft
---
Objekttyp
Haus
---
Unterkunft für
7
---
Schlafzimmer
3
Loch Sport
坐落在维多利亚湖这家是一个轻松的假期的理想地点。房子是一个大的甲板面积穿过树林享有湖泊的美景双层。 只有10分钟的车程是著名的90英里的海滩和美丽的国家公园只是沿着湖边步行10分钟。 位于酒店附近的船坡道和以及游泳湖是受欢迎的帆船,滑雪,钓鱼和帆板。
坐落在维多利亚湖这家是一个轻松的假期的理想地点。房子是一个大的甲板面积穿过树林享有湖泊的美景双层。 只有10分钟的车程是著名的90英里的海滩和美丽的国家公园只是沿着湖边步行10分钟。 位于酒店附近的船坡道和以及游泳湖是受欢迎的帆船,滑雪,钓鱼和帆板。 有一个浴室,但2个卫生间在家里。 客人将有机会获得所有客房的房子(车库和船禁区客人)。 我们将接触,如果出现任何问题。
湖体育是一个小镇上的湖泊和海滩之间的半岛上设置的。 有新鲜的面包和一个小超市可爱的面包店。 有一个酒吧,游艇码头,划船俱乐部,高尔夫俱乐部,网球场,咖啡厅和一些带走的食物选择。 该湖是游泳和其他水上运动的一个美丽而安全的地方。 运动湖位于车程,距墨尔本约3小时,从销售40分钟。有一个从销售然而最容易开车访问的总线。
What a terrific place, that view is awesome. had a great weekend and might have even found a place of my own down there. Great weekend
Steve
March 2017
Art des Zimmers
Ganze Unterkunft
---
Objekttyp
Haus
---
Unterkunft für
10
---
Schlafzimmer
3
Loch Sport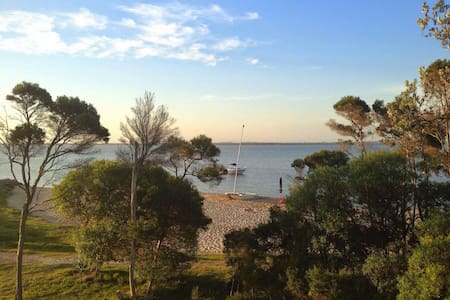 A delightful lakefront, modern contemporary house set on 2 acres of native bushland with direct frontage to Lake Victoria in East Gippsland. Boasting a fully equipped kitchen, open living and decks, this property encourages instant relaxation.
Sleeps up to 6 persons with a porta cot available for young child. The upstairs master bedroom has a queen-size bed, ensuite and walk in robe with a lovely view over the lake. The second bedroom also has a Q/S bed with built in robes as well as a view over the lake, with the third bedroom hosting two single beds. Quality linen and towels are supplied with Sukin products provided for your use. Downstairs enjoy the open living area (designed to bring the outside in). Our fully equipped kitchen allows the most discerning of cooks to potter whilst viewing the native garden and lake, with modern facilities and utensils. A side by side refrigerator/freezer and large pantry provides adequate storage for guests wishing to save on meals. There is also a reverse cycle air conditioner, slow combustion wood heater and ceiling fans. Step outside onto decks overlooking the lake at the front with table setting and deck chairs to relax on. The rear of the house has a wood fired pizza oven (pizza dough recipe and ingredients provided) and 2 x 4 burner BBQ.'s. You can also rev it up a bit and cook up a feast in the camp oven and toast marshmallows whilst sitting around the camp fire provided. Guest are also welcomed to paddle their way up the lake in the property's canoe as well as launch small water craft from the makeshift boat ramp. There is direct access to the lake and a boat ramp for larger watercraft is located 1 km away. Your boat can then be moored directly in front of the property. Lakeside Villa is not pet friendly due to the ever presence of local wildlife. Smoking is permitted OUTSIDE with butt bins provided to environmentally dispose of your butts. Guest have full access to the property, excluding the garage. We live approximately 3 hrs away but can be contacted by phone should you need assistance. Nearby friends can assist in an emergency. Key safe for 24 hr access
Located a 20 minute drive south of Paynesville on beautiful Lake Victoria in East Gippsland, Lakeside Villa offers peace and serenity for those wanting to get away from it all. Although not well known, Wattle Point is surrounded by coastal banksias, native wattles, manna gums and grass trees. A sandy beach can be found just a short distance away next to the jetty and boat ramp. Fishing, swimming, bike riding, birdwatching and bushwalking are some of the activities to enjoy, along with just relaxing which is what Lakeside Villa is renowned for. Wake up to the sound of native birds and at times to the local kangaroos grazing on the property. Our resident kangaroos and birds can be fed with the seed provided. You can make Lakeside Villa your base while you explore all the lakes have to offer. By car to Bairnsdale, Paynesville, Raymond Island, Metung and Lakes Entrance or maybe by boat to Loch Sport and The Grange. Or you can just spend lazy days and utilize all the facilities Lakeside Villa offers. Lakeside Villa is located a 20 minute drive from both Bairnsdale and Paynesville and no public transport is available. Parking is available for boats and vehicles on the property although, caution should be adhered to regards parking under trees. Lakeside Villa offers easy boat access (pending on Lake conditions) to Paynesville, Loch Sport and The Grange. Bike riding is also a popular form of transport in the area. Internet is not available although, portable Wi-Fi devices can be used. Telstra mobile phones generate the best reception.
Lakeside villa was the perfect work retreat for five of us... it was clean, spacious, quiet and styled just beautifully. We loved all the little extras... Jan really has thought of everything. And the kayak and woodfired pizza oven were great fun! We would love to visit again and recommend Lakesidd Villa to everyone!
Helen
October 2016
The place was spectacular! The location, the house, the setup, it was all fantastic. We had a wonderful time. We did lots of kayaking and cycling. We went on the rail trail and we also cycled around Raymond island. We also made the wood fired pizzas which were excellent. Jan was excellent in communicating, very responsive and helpful. I would highly recommend Lakeside Villa - thanks Jan.
Jodie
April 2016
Lakeside Villa was a lovely place to stay! Warm, inviting, homely and as described. Jan was friendly and easily contactable via email and happy to answer and questions we had. We loved using the pizza oven and it was great that Jan left the dough ingredients ready to go! Highly recommend for a relaxing getaway :)
Lauren
July 2016
What an immaculate haven Lakeside Villa was! This hidden gem exceeded our expectations providing both tranquil and a beautiful experience in the heart of Wattle Point. Lakeside Villa presented with everything you need, it all came together to create the perfect weekend getaway! The amazing lakeside views, pizza oven, portable fire pit, canoes and electric blanket, all a bonus :) Jan was extremely communicative and attentive to our queries. All in all, fantastic location, fabulous house and amazing views!!! Would highly recommend and definitely will be coming back.
Pauline
July 2016
Me and my family really loved Lakeside villa and would easily go back for another holiday any day. Jan made us feel very welcome and was super easy to communicate with. Everything about the stay was great and the house was perfect for us, it's very clean and neat, all appliances and kithen equipment you can ask for and is a well planned space with the big master bedroom upstairs and two more bedrooms further away from the kitchen/living areas. The garden is great, lovely views over the lake and also nice seating and sun beds outside. We had both hot and cold days during our stay and the open fire + reversed cycle aircon made it easy to keep the house both cool or warm and cosy no matter the weather. The house is a little far from the nearby towns for supplies etc but if you want a quiet calm place like we did this is perfect. I can definitely recommend staying here!
Helena
January 2016
The house was very secluding and well located right on the water. The house was modern and extremely clean and well presented. We felt right at home with all the amenities. The house was warm and cozy and well lit. Fully furnished and had everything we needed including board games, books and a canoe in the back. It was an extremely pleasant stay. Thank you very much Jan!
Vinh
September 2016
What a fantastic place! Exactly what was described (and better). Perfect secluded setting, awesome facilities and a very well maintained (new) place.
Lloyd
March 2016
This property is beautiful. Great peaceful location, spotlessly clean, and it provided us with everything and more. Thank you Jan.
kaylene
September 2016
Art des Zimmers
Ganze Unterkunft
---
Objekttyp
Haus
---
Unterkunft für
7
---
Schlafzimmer
3
Wattle Point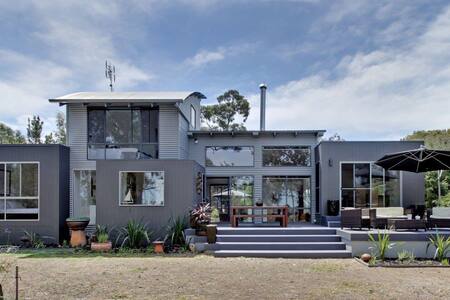 My place is close to great views, Lake Victoria, 90 mile beach. You'll love my place because of Close walk to Lake Victoria. My place is good for couples, solo adventurers, business travellers, families (with kids), and furry friends (pets).
Minimum 1 week stay over xmas/new year period
The host canceled this reservation 27 days before arrival. This is an automated posting.
Lisa
November 2016
The host canceled this reservation 15 days before arrival. This is an automated posting.
John
December 2016
The host canceled this reservation 101 days before arrival. This is an automated posting.
ALEXANDRE
October 2016
Spontaneoud in providing the response and was helpful in queries
Murali
October 2016
The host canceled this reservation 135 days before arrival. This is an automated posting.
Magnus
August 2016
The host canceled this reservation 3 days before arrival. This is an automated posting.
Ricky
October 2016
No Water: Neglected Property: Poorly Maintained: Outdoor setting is shredded; Owners rarely go there. Look elsewhere unless all you want is a roof over your head. Local Agent (not owner) very helpful and responsive. We had to be Move Out in the midst of our stay to another premises due to No Water. Apparently the owners were aware of Tank problems recently.
Evelyn
March 2017
Art des Zimmers
Ganze Unterkunft
---
Objekttyp
Wohnung
---
Unterkunft für
6
---
Schlafzimmer
3
Loch Sport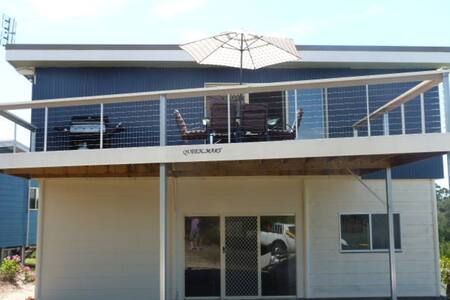 Gippsland Lakes - Airbnb
:
Durchschnittlich

4.63

von

5

Sternen aus

88

Gäste-Bewertungen