Our house is in the Sabina 60 km from Rome, in walking distance to the lively village Montebuono. The room has an amazing view , double bed in case a mattress for a third person, not equipped for small kids. Furnished nice, simple with a lot of art
Art der Unterkunft
Privatzimmer
---
Objekttyp
Bed & Breakfast
---
Unterkunft für
2
---
Schlafzimmer
Montebuono, Latium, Italien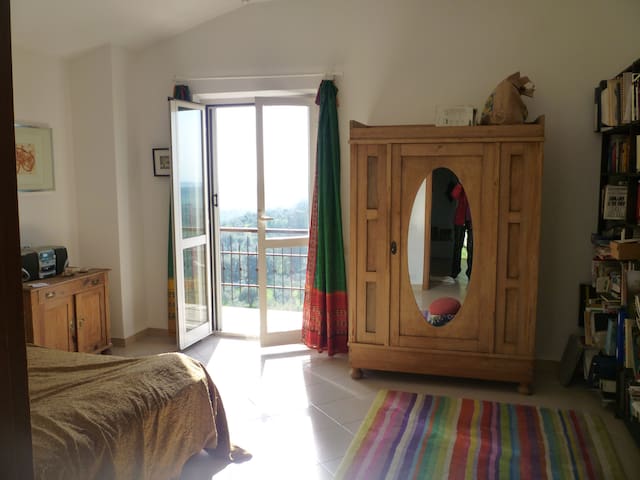 Il nostro B&B è il posto ideale per vacanze di pace e relax ma anche un ottimo punto di partenza per escursioni d'interesse storico, paesaggistico e enogastronomico. Con spazi completamente dedicati, è adatto a coppie, famiglie o gruppi di amici.
La zona della casa dedicata all'ospitalità ha due stanze a disposizione, un salottino con postazione per lavorare, un ingresso autonomo e un bagno dedicato. Si tratta di uno spazio ideale per un gruppo di amici o per una famiglia ma anche una soluzione riservata e confortevole per una coppia in vacanza. La stanza dispone di un letto doppio o due letti singoli ed è possibile aggiungere un terzo posto letto. Per un numero superiore di ospiti si puo utilizzare la seconda stanza anch'essa utilizzabile con un matrimoniale o due letti singoli, per un totale di cinque posti-letto.
La nostra zona è ricca di luoghi da visitare: nell'arco di 30 km ci sono siti archelogici che raccontano il periodo etrusco e l'antica Roma. Si possono visitare luoghi molto noti (il parco dei mostri di Bomarzo, Carsulae a San Gemini) o meno noti ma altrettanto interessanti (Otricolum, la Piramide Etrusca e il Fosso Castello, tra Chia e Bomarzo, il sito dell'acqua rossa a Montefiascone) e molto altro ancora.
Wenn es 100 Sterne geben würde, geben es 100 Sterne und mehr. So eine Gastfreundschftlichkeit habe ich noch nie kennengelernt. Wir fühlten uns von ersten Moment an sehr wohl. Mari kümmerte sich wie eine Mama um uns. Jeder Wunsch von uns wurde erfüllt. Dann noch einen ganz lieben Dank an Mari, das sie auf unseren Hund aufgepasst und versorgt hatte, als wir Rom besichtigsten. Fotos und Informationen stimmen zu 100%. Aber was die Fotos nicht vermitteln ist die besondere Wärme von Mari und ihrem Zuhause. Einen ganz lieben Dank an Mari, von Thorsten, Katrin und Sancho.
Katrin
2016-09-26T00:00:00Z
Mari e la sua famiglia sono state deliziose. Siamo stati accolti con calore e coccolati per tutto il tempo del nostro alloggio. Ci ha persino preparato la colazione alle 5.30 del mattino!! Belle e naturali le chiacchiere al tramonto a bordo piscina con una vista mozzafiato sulla valle. Un posto dove rigenerarsi, consigliato a tutti.
Jessica
2016-08-09T00:00:00Z
Tutto come descritto nell'annuncio....anzi....meglio. Casale del Ficogrande è un oasi di pace. Mari mette a disposizione un bellissimo miniappartamento (no cucina ma possibilità di farsi un tè/caffè). Coalzione nel giardino con un panorama bellissimo. Noi abbiamo optato per la colazione dolce ma Mari ci ha proposto anche roba salata, uova...E' un host mervaglioso che cerca di accontentarti in tutto e per tutto. Ci sono tante cose da fare (camminare, bicicletta, sight seeing). Consiglio vivamente la visita di Narni sotteraneo (anche bello per bambini dai 10 anni in su), Spoleto, Orvieto. Tutto facilmente raggiungibile in macchina. Dopo la cultura vi aspetta il pool... Great experience, great place. Mari is a fantastic, generous and helpful host. Breakfast salty and/or sweet according your preference. Amazing places to visit in the surroundings. Don't miss Narni underground!!
Christiane
2016-07-27T00:00:00Z
Posto veramente stupendo, situato in un luogo protetto paesaggisticamente, molto pulito e silenzioso, per le donne è' anche molto sicuro. Mari, la proprietaria è' gentilissima, accogliente e si sente che ha viaggiato molto e che capisce le difficoltà che possono avere le viaggiatrici. Luogo coltivato bio dinamicamente, con un gran rispetto del territorio. Altamente raccomandabile, ci tornerò sicuramente per provare la piscina tra gli ulivi. Very beautifull place, very clean, silent and secure. The owner is very nice and gentle, very international, Hight raccomandati on, i will come back for using the swimmingpool among olive Teres
Germana
2016-04-06T00:00:00Z
Une des meilleure expériences airbnb! Mari nous a reçues avec une chaleur et une gentillesse incroyable! La chambre et la salle de bain sont immenses et impeccable, la maison est magnifique. Quand au petit déjeuner il est copieux et composé de produits faits maison :D Nous retiendrons surtout une très belle rencontre, de longues discussions sur la terrasse et un super lieu pour conclure les vacances ! A recommander absolument !
Jeanne
2016-06-26T00:00:00Z
Art der Unterkunft
Privatzimmer
---
Objekttyp
Bed & Breakfast
---
Unterkunft für
2
---
Schlafzimmer
Otricoli, Umbrien, Italien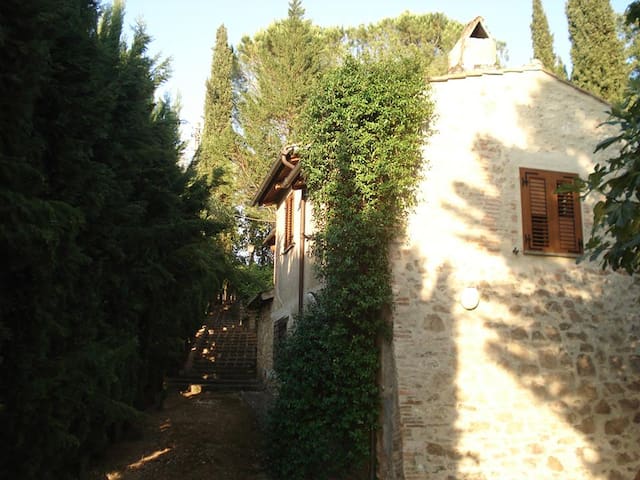 Holiday rooms with air-conditioning, bathroom and separated entrance to outside, with breakfast available to rent in the country house located between Umbri and Lazio, 65 km from Rome.
If you like the idea of B & B in family, Casale San Pietro could be your country home! Bed and Breakfast at Casale San Pietro…. built in stone and tufo brick, located in a quiet valley between green hills, 5 minutes from the ancient village of Otricoli. It is one of the most important archaeological centers in the panoramic position known as Ocriculum. Due to the house's architecture, antique furniture, and unique design, we were able to recreate a special atmosphere of a farmhouse with animals, vegetable garden and orchard. Casale San Pietro is a home where we respect nature. We do not use any chemicals for our garden or orchard. The garden is about 7,000 m2 with a place for a barbeque. Open furnished terrace and a cover terrace for dining and relaxing. Children's playground with swing, slide, Wendy house, sand pit, books, games. DVDs etc. We have two double rooms with en suite bathrooms and separate entrances. On l st floor, the Rose Bedroom can be adapted to requirements: 1. double bed 2. double bed + single 3. double bed + bunk beds 4. double bed + cot Rooms can be booked separately. During your stay, you can select from a wide range breakfast menu. From here, you can hike or cycle that will enable you to discover the unique resources of the area, numerous archaeological monuments and local swimming pools. By train, from Orte, you can go Rome (35 minutes), Orvieto and Terni. By car, to the thermal springs in Viterbo, the Marmore waterfalls, lakes of Vico and Bracciano (30 minutes) and the beaches of the Tyrrhenian sea (60 minutes) and of course, Assisi ( 80 minutes). I will organize a wonderful stay, full of unforgettable moments and impressions for your family and friends.
The tours ideas Otricoli – an ancient town located among the picturesque hills of Umbrii in the regions of Terni, it offers numerous cultural and religious events strarting from the beginning of May to the end of September. The most famous are: the celebration of main patrons of Orticoli, Ocriculum AD 168, the Middle Ages days, the feast Vinotricolando and festival of music. The celebration of main patrons of Orticoli Witora and Fulcenzia. From 10th to 18th of May 2014 In the light of torch, by the river Tybr, to the oil port in Ocriculum (zona archeologica) will flow the figure of Saint Wiktoria. The performance that present the life and the martyrdom of Saint Wiktoria will take place in the amphitheatre. The religious, folkloric and cultural ceremonials help to better understand the cultural heritage as well as provide the great festivity from dawn to dusk. That is why, the traditional gastronomic cafes will be open, which is where people may find a lot of tasty food and wine. The third edition of Ocriculum AD 168, 14th and 15th of June 2014 Something unusual will happen in Ocriculum – the archaeological park located on the shore of the river Tybru invites for time travel to the year 168, when the emperor Marek Aureliusz reigned. The whole region of park will 'come back to life', the music will be heard everywhere and the performances will recreate the daily lives of the citizens. The old oil port becomes noisy and active, the Roman market will be full of sellers and chapmen, the amphitheatre with gladiatorial combs, the horse-drawn carriages, warriors camp, the ceremony of Argei by the river Tybr, and of course Roman gastronomic cafes – Taberne dell'olio, Taberna di grotticello, Taberna Flaminia. It will be possible to spend nice time and taste the regional food such as: a soup made of chickpea spiced with rosemary in the bread roll, the lamb shish kebabs, sheep's milk cheese, olives, pizza with rosemary and salty rolls made to drink Mulsum (spiced wine) or lemon water. The tavern with traditional food served by the Umbrii cuisine: potato dumplings with tomato sauce, pea soup with sausage, lentil soup with beans, chickpea and 'cicerchia' with boiled eggs, lamb stew, pork with tomato sauce, wine. The Middle Ages days, 18th- 20th July 2014 On the castle Poggio di Otricoli the present will be mixed with the past. The music will animate an ancient and quiet settlement that are surrounded by the marvellous rural landscape. There will be a lot of various games, duels, costume parades, historical performances, artists and handicraftsmen. The traditional food, beer houses and wine cellars will be open for everyone, they will tempt everyone who will be hungry and thirsty. The feast Vinotricolando 1st- 3rd August 2014, the Italian wine is the great reason to celebrate! The special feast of wine with varied program offers the evening performances, cheerful music and the party lasting up to the night as well as the travel around the city in the barouche. The ancient cellars, mill from the 1600 and the ancient furnace will be used on this occasion. The displays of groceries and hand made products, over 15 booths with 50 kinds of wine for tasting, 20 gastronomic cafes where you can spend nice time and taste the local food; (fallone) 'pizza bianca' roasted on the warmed bricks in the ancient furnace, stuffed mortadella, (barbazza) pork cheek flavoured with sage, (mazzafegati) sausages made of liver, pork and lamb shish kebabs, ostrich meat as well as different kind of barbeque products, broad bean with bacon, mozzarella di buffalo … The music festival, 5th-7th September 2014 the charming town Orticoli is once again a host of the music festival. The scenography of ancient town is properly illuminated for the evening performances on the streets and squares. The evening concerts are the great possibility for the lovers of music. Moreover cafes offer local food from the regions of Umbrii and excellent wine. In the village and nearby there is a wide range of restaurants and pizzerias. WELCOME
Art der Unterkunft
Privatzimmer
---
Objekttyp
Bed & Breakfast
---
Unterkunft für
4
---
Schlafzimmer
Otricoli, Umbrien, Italien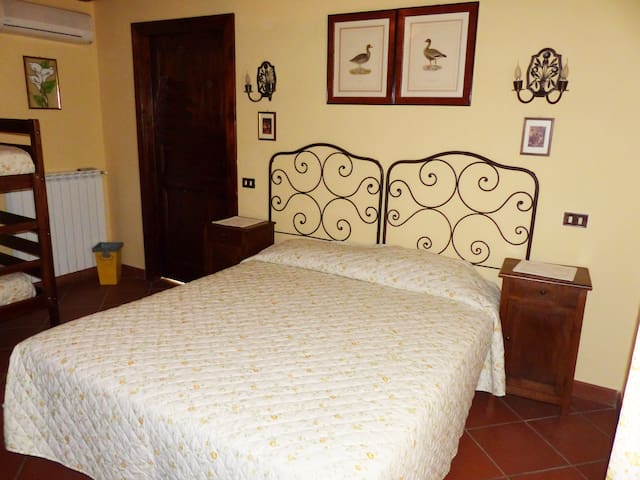 Holiday rooms with air-conditioning, bathroom and separated entrance to outside, with breakfast available to rent in the country house located between Umbri and Lazio, 65 km from Rome.
Bed & Breakfast "Casale San Pietro" si trova nelle tranquille colline umbre, in posizione panoramica, a 500 metri dal centro storico di Otricoli. Il Casale dispone di due comode camere matrimoniali, ciascuna con bagno, con la possibilità di aggiungere un letto singolo o a castello .Le camere sono provviste di riscaldamento, aria condizionata, TV, accesso ad internet tramite connessione Wi-Fi. La camera "girasole" si trova al piano terra del casale, si accede direttamente dal giardino. Il bagno con la doccia …. e lavatrice è ad uso esclusivo degli ospiti. La camera è collegata tramite una interna porta con la nostra cucina, nel caso della richiesta del uso vi consegnerò la chiave. La prima colazione su richiesta: dolce o salata è a base di prodotti tipici della zona.
Da aprile ad ottobre il territorio circostante è in grado di offrire numerosi eventi religiosi e culturali, mercatini di prodotti agricoli ed artigianali, uniti da interessanti sacre paesane dove si possono gustare cibi locali e prelibati . OCRICULUM AD 168 Il 12 e il 13 settembre 2015 nella suggestiva cornice del Parco Archeologico di Ocriculum, si terrà la terza edizione di Ocriculum AD 168. Un weekend all'insegna della Storia, dell'Archeologia e della Gastronomia. Un viaggio in diedro nel tempo, che riporterà tutti i visitatori all'Anno Domini 168, in cui regnava Imperatore Marco Aurelio Antonino.
Małgorzata and her family are very hospitable and sincere. She helped us with any question, show to us Otricoli and vicinities. Told to us about the history of Otricoli :) Room is very comfortable. Stone house - cool inside. Higly recomended!
Artem
2015-06-29T00:00:00Z
Ho prenotato questo soggiorno per mio papà ed è stato davvero contento. L'alloggio si trova immerso in un paesaggio suggestivo comodo per vedere vari posti turistici nei dintorni. La camera bellissima con un bagno più grande di vari hotel dove era stato mio padre. Host gentile e molto disponibile. La colazione era superba con marmellate e torte fatte in casa che rendono il tutto un soggiorno splendido. Complimenti davvero
Filippo
2015-09-01T00:00:00Z
Art der Unterkunft
Privatzimmer
---
Objekttyp
Bed & Breakfast
---
Unterkunft für
4
---
Schlafzimmer
Otricoli, Umbrien, Italien
We have 3 rooms with fantastic view for 2 people, a third bed can be added. One has a tiny kitchen (please choose when you book). Access to panoramic terraces. The pricing per room is for the stay of one person. Additional person 10 Euro per night
Lovely individualized roomes in a former farmer's house, Quiet surroundings, immersed in the country and amazing views into all directions.
The beauty of nature - and the easy access (with a car) to many ancient places of Italian culture, archeological sites, villages celebrating their annual festivities (Otricoli, Narni, Calvi) and all major tourist locations within an hour ride (Assisi, Perugia, Rome, Lakes, Waterfall....)
Art der Unterkunft
Ganze Unterkunft
---
Objekttyp
Bed & Breakfast
---
Unterkunft für
2
---
Schlafzimmer
Otricoli, Umbrien, Italien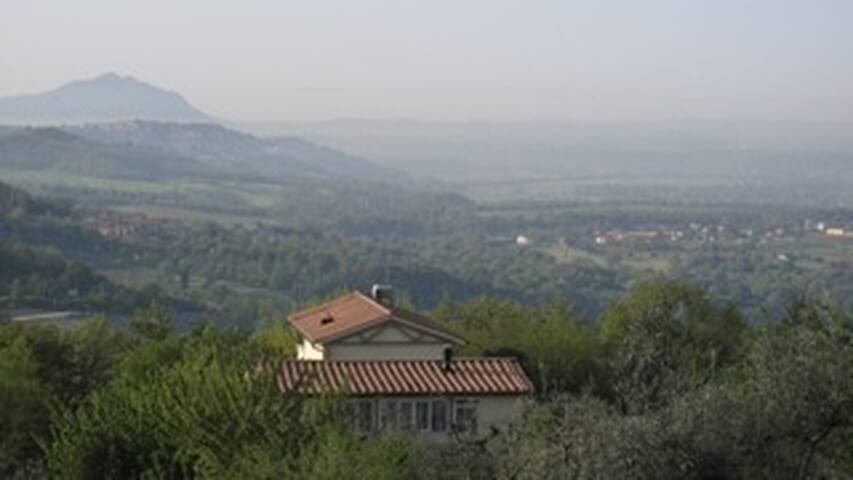 Questa stanza allegra e spaziosa si affaccia sulla piazza principale di Poggio Mirteto. Ho vissuto molti anni in Asia per questo la camera ha un tocco orientale. L'appartamento e' stato ristrutturato in modo divertente e originale...
Si tratta di un grande edificio storico nella piazza principale di Poggio Mirteto. La camera è molto accogliente e vi farà sentire subito a casa. E' un buon posto per i ciclisti che passano per le colline della Sabina - c'e anche uno spazio dove potrete parcheggiare le vostre biciclette durante la notte.
Poggio Mirteto está en el corazón de la región de Sabina con sus hermosos olivares y pueblos medievales cima de la colina. Es sólo un corto paso de Roma, pero es otro mundo y una gran escapada de la ciudad. El apartamento es un buen lugar para los ciclistas que pasan a través de las colinas de la región Sabina - También tengo un espacio seguro donde se podía poner sus bicicletas durante la noche.
Super schöne, gemütliche Wohnung! Sally ist sehr offen und hilfsbereit und hat morgens ein tolles Frühstück gezaubert! Würden jeder Zeit wieder kommen!
Julian
2016-09-25T00:00:00Z
Sally is a great host! She has a very nice flat, the bedroom is very spacious and the bed very comfortable. She was very helpful and we had a very nice evening with her and her friends. We will definitely come back to her place is we need to stay near Rome. Kim & Michael
Michael
2015-06-20T00:00:00Z
Салли - очень гостеприимная, отзывчивая и порядочная хозяйка. Мы ощущали себя желанными и любимыми гостями. Не пожалеете!
Анфиса
2016-07-11T00:00:00Z
Sally was a wonderful host and the bedroom was exactly what we needed! We have been travelling for months and have stayed at a lot of airbnbs, this one was the best so far! The bed was super comfortable, the whole flat beautifully decorated with furniture from all over the world and everything was lovely and clean. Breakfast was delicious, we were served fresh orange juice, mueslis, toast, coffee, tea, etc... and Sally even drew us a super helpful map when our GPS led us astray and gave us tips and tricks for parking in Rome! Absolutely recommend!
Austin
2015-07-28T00:00:00Z
Sally's house is beautiful. She made me feel very welcome and introduced me to the lovely area around poggio mirteto. Immaculate and homely. Lovely balcony overlooking the village square. Sally went the extra mile to help me on my way to a yoga holiday up the road. Would recommend highly
Janice
2015-06-19T00:00:00Z
Все было просто чудесно! Англичанка, сдающая супер комнату в супер доме с 26 ступеньками в трехуровневой квартире в самом сердце милого городка... это стоит увидеть!
Elena
2015-09-15T00:00:00Z
Sally has a wonderful home :) we met her daughter who was super lovely :) she picked us up from the train station as we arrived quite late at night and was very accommodating to us ! The morning of our stay we were treated with a lovely breakfast :) the house is also very lovely ... you can tell sally puts a lot of love into her home... we felt immediately comfortable there ... the bedroom was lovely and an awesome view of the main square :) Wish we had stayed longer :) xxx
Alexandra
2016-07-16T00:00:00Z
Un delizioso appartamento nella piazza del paese.. Caldo, pulito e molto confortevole e ciliegina sulla torta, Sally... Una padrona di casa 5 stelle!!
Francesca
2015-12-13T00:00:00Z
Art der Unterkunft
Privatzimmer
---
Objekttyp
Bed & Breakfast
---
Unterkunft für
3
---
Schlafzimmer
Poggio Mirteto, Latium, Italien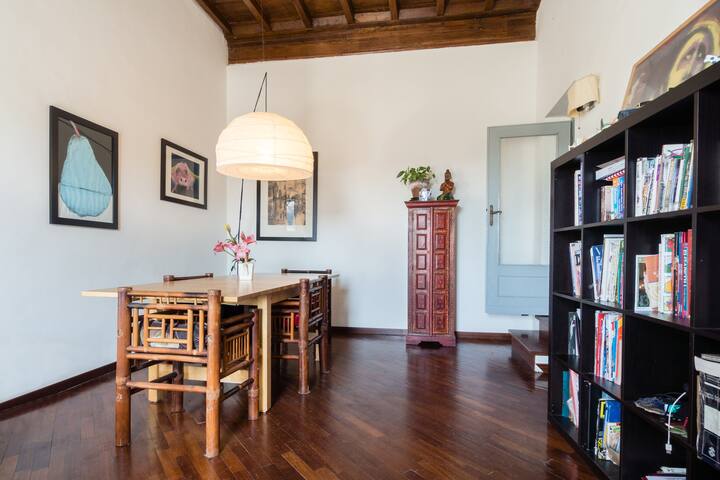 In a field surrounded by olive groves, hills and mountains. No road noise. Enjoy the tranquility, and 365 degree views while relaxing by the pool or on the rose strewn terrace. One visitor wrote 'breakfast with bird song and lavender.' Bliss.
I have a beautiful, rustic, farm house in Italy, on a small olive grove in unspoilt Sabina, and only an hour from Rome. There are 365 degree views, no traffic noise, peace and tranquility and a swimming pool. One visitor wrote "Breakfast with bird song and lavander." Although the listing only says there is one room, I have one double room and one twin room, both with en suite. I'm happy for visitors to use the lounge and to make drinks in the kitchen. I am also happy to provide lunch and evening meal if booked in advance and would love you to share a little of my life. I am English by the way, not Italian, but have lived here for 10 years. I am happy for guests to relax, chill, chat, swim and join me in a game of Scrabble if they so wish. Oh, did I say, I am a bridge player. But I am also happy to give guests there space. San Giorgio is a small village with one shop and a pretty wooden bar. The village is near the Medieval town of Tarano which can be seen from one of the guest rooms. There are many ancient villages (with their beautiful churches full of frescos), to explore in this unspoilt area of Italy and yet near Rome and Orvieto and on the Umbrian border. There are plenty of restaurants to choose from and Poggio Mirteto is a large town just 30 mins drive away. The A1, Rome-Florence, is 20 mins away and the railway station just 15 mins away. My home is a hide away in the country, no traffic noise, just the sounds of the country, birds, sheep, the occasional tractor. Many guests come and just relax round the pool for the first few days. Come and see for yourself. The price is per person per night B.& B.
Rural Italy at it's best. I love the space, the medieval towns and villages, hills strewn with olive trees, the mountains, the bird song.
Unfortunately we only stayed here for only one night. What a beautiful location: very quiet (no traffic noise), superb views and a very friendly host. We were welcomed with prosecco, crisps and nuts. Pauline and her granddaughter gave us a warm welcome. We enjoyed the pool and in the evening we had a more than wonderful diner together with Pauline, her granddaughter and a friend. Also the breakfast in the morning was good. We hope to come back here in the future! Thanks Pauline.
John
2014-07-20T00:00:00Z
Pauline was a fabulous host, she met me off the train and took me on a wonderful scenic drive where I visited Calvi a lovely medieval town. We then arrived at her beautifully renovated farmhouse, and sat and watched the sun set while drinking Prosecco ( Italian champagne) While freshening up in my en suite bathroom . Pauline cooked a delicious meal of soup, fresh salmon , and fruit salad soaked in Limoncello which including wine was only 25 Euros . I can totally recommend Pauline , I will be definitely coming back for a longer stay.
caroline
2013-10-13T00:00:00Z
Pauline is a super host! 360° view off nature ad the pool, perfect location to relax! Room is very nice and clean. Breakfast also fresh and perfect! Place to visit!
Sebastiaan
2016-07-03T00:00:00Z
Tranquil hillside location yet still convenient for Rome. Roses in the garden, lavender on our pillows and a wonderful poolside terrace with views across the hills of Sabina and Pauline's olive trees. Thank you Pauline.
Siobhan
2014-05-25T00:00:00Z
Art der Unterkunft
Privatzimmer
---
Objekttyp
Bed & Breakfast
---
Unterkunft für
2
---
Schlafzimmer
Tarano, Rieti, Italien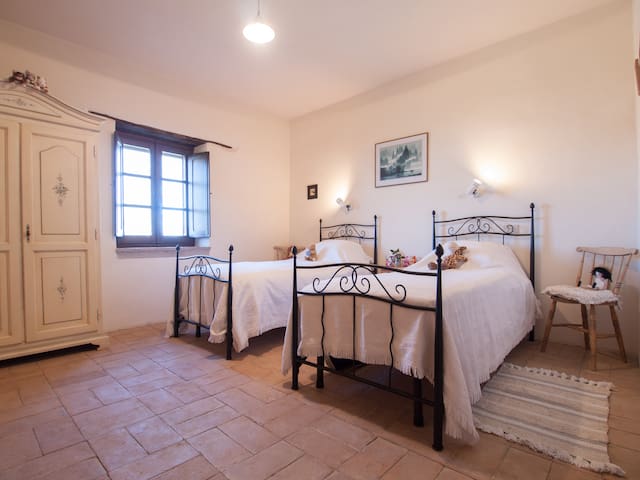 La Torretta Historical Home is situated in the centre of an authentic medieval Italian village just one hour north of Rome en suite rooms have stunning views gourmet breakfast is served and dinner on request. Easy access to Rome and airport by train
The location is in a panoramic position in an authentic medieval village. The palazzo dates back to the 15th century and features original frescoes from that period. All rooms are en suite and have superb views It is a family run business we live on the premises.We serve a delicious breakfast with local specialities
Our guests love the.peace of the Sabine hills, the quality of the local olive oil, the nearness to the city of Rome, the delight in being in a local community with no large tour groups, the friendliness of the people. They can also access a very nice club at just 1 km from the village wth open air swimming pool and tennis courts and the natural beauty sspots for walkers or for day trips.
We loved our stay with Maureen & family in the walled town of Casperia. Maureen made us feel at home and booked us in for dinner our first night. She also made recommendations of where to visit neearby. Thanks you again for such a lovely stay-we'd definiely come again.
Nick
2014-05-06T00:00:00Z
La Touretta exceeded all our expectations! We made a last minute booking the day before and couldn't believe how easy it was to get to Casperia - a lovely scenic train ride from Rome arriving at a magical fifteenth century medieval village. Maureen and Roberto's home is exceptional for it's beauty, elegance and warmth. We really felt welcome and completely relaxed throughout our stay. We spent a week at La Toretta and during that time Maureen and her daughter Jenny went out of their way to suggest local trips and sights including a walk to a hill top convent; a day trip to Orvieto; market day at Poggio Morteto; relaxation with yoga, massage and a lovely local pool. Most evenings were spent relaxing, eating and drinking on the terrazza with the locals including a character called Johnny Madge - an olive oil connoisseur who gave us many tastings. What made this trip stand out was the warmth, care and generosity of Maureen, Roberto and their family. We felt really lucky to have found this little jewel of a place and to have spent time with such special people. We will be back!
Caroline
2015-08-22T00:00:00Z
Beautiful area, wonderful hiking, amazing town and fabulous Airbnb! Maureen is fantastic, I can't rate this place high enough!!!
Amy
2015-11-15T00:00:00Z
We stayed with Maureen at La Torretta for four nights. As in the previous review we found Maureen and her husband Roberto to be warm and welcoming. On the first night we arrived late in the evening and Maureen had prepared us a delicious meal which was a lovely surprise. They helped us organise our stay in Casperia and Roberto was even kind enough to drive us to a superb restaurant just out of town which they recommended. After spending a couple of days exploring Rome we found La Torretta was the perfect place to unwind and relax, especially as it is only an hour away (by train and bus). La Torretta is lovely home - you can tell Roberto is an architect and designer - we found it was a really cool place to chillout. Our room was exactly as in the photo - it was spacious and clean and comfortable with a gorgeous view over the Sabine Mountains. Casperia is an authentic and thriving Italian village, all the locals were extremely friendly and it was fun to be part of village life for a short time. We'd defiantly recommend staying here and with Maureen and we certainly will when we're in the region again.
James
2014-04-02T00:00:00Z
I had a fantastic stay in La Toretta B&B. The building is a beautifully restored 15th century home with lovely rooms and amazing views of Casperia and the Sabina hills. Maureen is a lovely, warm and thoughtful host who made my first few days (when I was solo and awaiting my friend) very comfortable. She was ever ready with advice on activities, dining and places to see. Her husband Roberto was similarly kind and was very obliging with lifts or pick-ups from the train station etc. You very much felt welcomed into this family run B&B and every effort was made by Maureen, Roberto and their daughter Jennifer to make your trip memorable. Casperia is an enchanting medieval town in the heart of stunning countryside and affords deep relaxation and a chance to enjoy a slow and satisfying pace of life. The eateries were amazing and the friendly sociable staff added to the experience. I was delighted to discover that Casperia was ideally located to facilitate trips to other parts of Italy- a quick (and cheap) train ride, about 40 mins brings you into Rome where I enjoyed a fabulous day exploring the city. On another day myself and my friend after getting the early train to Rome, took the fast train to Florence (only 1 hour) and enjoyed a second beautiful historic city. Overall I had a fabulous holiday- slow country living in a B&B steeped in history mixed with city exploring. Maureen, Roberto and Jennifer made everything very easy and seamless. I will definitely return to enjoy their wonderful hospitality again in the future.
Emily
2014-07-07T00:00:00Z
The host canceled this reservation 3 days before arrival. This is an automated posting.
Jade
2016-01-24T00:00:00Z
Casperia is a beautiful little town and Maureen was an amazing host. Her home is beautiful and it was very interesting staying somewhere so old with so much history. They have done an amazing job restoring it, in fact our room has frescos underneath the paint on the walls that they were still in the process of uncovering. Breakfast was good and Maureen's daughter was very helpful providing tips and directions for us. Highly recommend this bnb!
Christopher
2015-07-30T00:00:00Z
Maureen and her family were incredibly warm and welcoming into their extraordinary palazzo in Casperia. Beautiful rooms with 15th century frescoes, a wonderful terrazzo overlooking the breathtaking mountains, all amidst the beauty and charm of the medieval hilltop village of Casperia. A fantastic base from which to discover the Sabine Hills, a hop skip and jump from Rome and filled with great food, spectacular views, friendly people and interesting sights. A really authentic Italian experience in an undiscovered part of the country.
Julian
2014-03-12T00:00:00Z
Art der Unterkunft
Privatzimmer
---
Objekttyp
Bed & Breakfast
---
Unterkunft für
2
---
Schlafzimmer
Casperia, Latium, Italien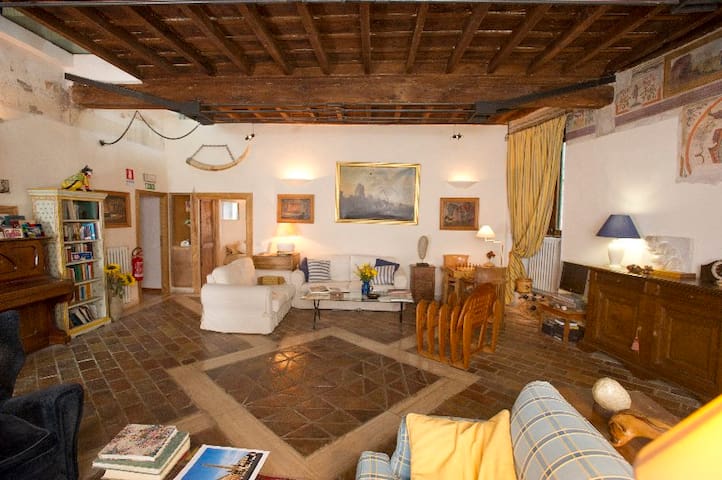 Il mio alloggio è vicino a parchi. Ti piacerà il mio alloggio per questi motivi: gli spazi esterni e l'atmosfera. Il mio alloggio è adatto a coppie, avventurieri solitari, chi viaggia per lavoro e famiglie (con bambini).
Art der Unterkunft
Privatzimmer
---
Objekttyp
Bed & Breakfast
---
Unterkunft für
6
---
Schlafzimmer
Vallerosa, Latium, Italien

Il mio appartemento si trova nel centro storico di un piccolo paese medievale. E' un ottimo punto di partenza per visitare l'Umbria, la Sabina e Roma
Art der Unterkunft
Ganze Unterkunft
---
Objekttyp
Bed & Breakfast
---
Unterkunft für
6
---
Schlafzimmer
Calvi Dell'umbria, Umbrien, Italien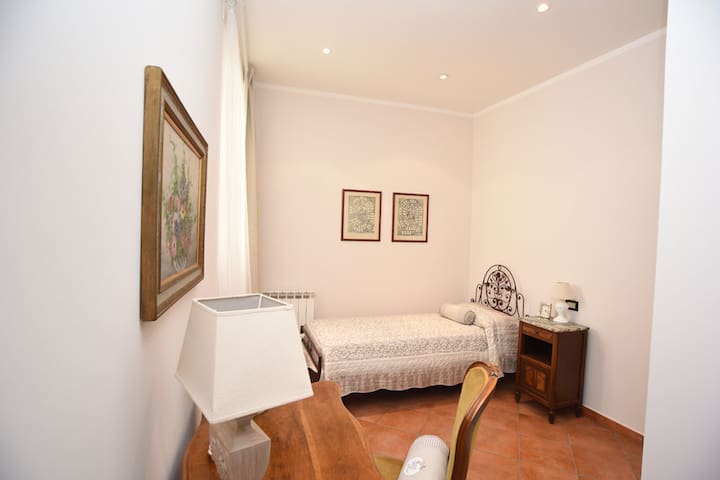 Il mio alloggio è vicino a il centro città. Il mio alloggio è adatto a coppie, avventurieri solitari e famiglie (con bambini).
Art der Unterkunft
Privatzimmer
---
Objekttyp
Bed & Breakfast
---
Unterkunft für
3
---
Schlafzimmer
Calvi Dell'umbria, Umbrien, Italien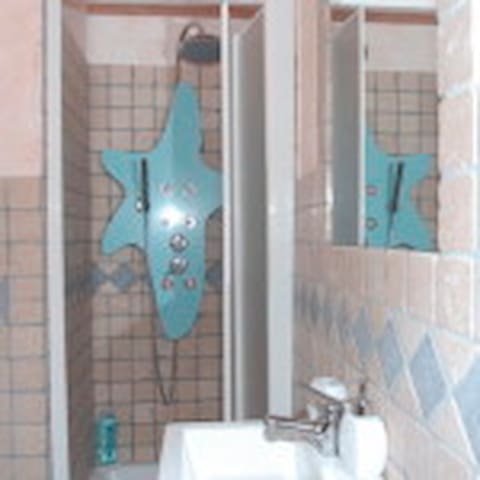 excellent guest house in the green hills, in a very quiet area. we offer our customers three double rooms with private bathroom, the rate includes breakfast rich in specialties and typical products.
Art der Unterkunft
Privatzimmer
---
Objekttyp
Bed & Breakfast
---
Unterkunft für
6
---
Schlafzimmer
Calvi Dell'umbria, Umbrien, Italien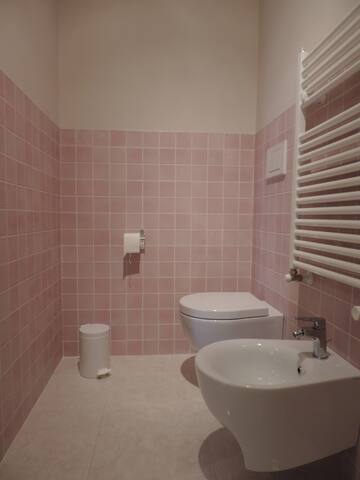 Sentirsi come a casa, veglia-up nel paese, rilassante nella piscina idromassaggio e raggiungere Roma in un'ora di treno. Che altro si può desiderare?
Art der Unterkunft
Privatzimmer
---
Objekttyp
Bed & Breakfast
---
Unterkunft für
4
---
Schlafzimmer
Selci, Latium, Italien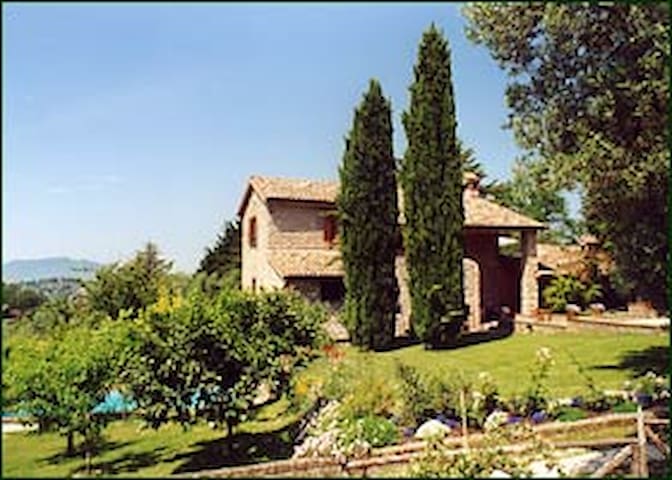 (URL HIDDEN)Hospitality in the Sabine Hills We wish to offer hospitality in our quaint "Palazzetto" built at the beginning of the 1900s with rooms made comfortable with elegant period furniture which add to the welcoming atmosphere. It is situated near the centre of the medieval village of Collevecchio just two minutes walk from the elegant characteristic square where breakfast is served outdoors during summer months, or alternatively in the village gardens under a cool and shady vine covered pergola where guests spend relaxing moments reading or chatting. Nearby this place there is the most famous Abbey of FARFA. The notable vicinity with the historic cities of Rome, Viterbo and Rieti gives guests the opportunity to take quick trips to places of great cultural interest.
Art der Unterkunft
Privatzimmer
---
Objekttyp
Bed & Breakfast
---
Unterkunft für
4
---
Schlafzimmer
Collevecchio, Latium, Italien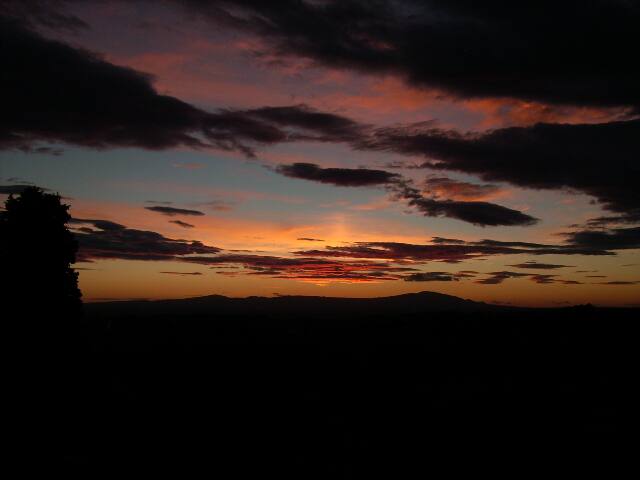 Familienzimmer, inklusive reichhaltigem Frühstück, bequem und einfach, auch in der Nähe des mittelalterlichen Dorfes Stroncone, ein paar Kilometer von Terni
Anna Maria is a great host, very welcoming and treats you like a old family friend.
Debra
2017-02-02T00:00:00Z
Art der Unterkunft
Privatzimmer
---
Objekttyp
Bed & Breakfast
---
Unterkunft für
2
---
Schlafzimmer
Stroncone, Umbrien, Italien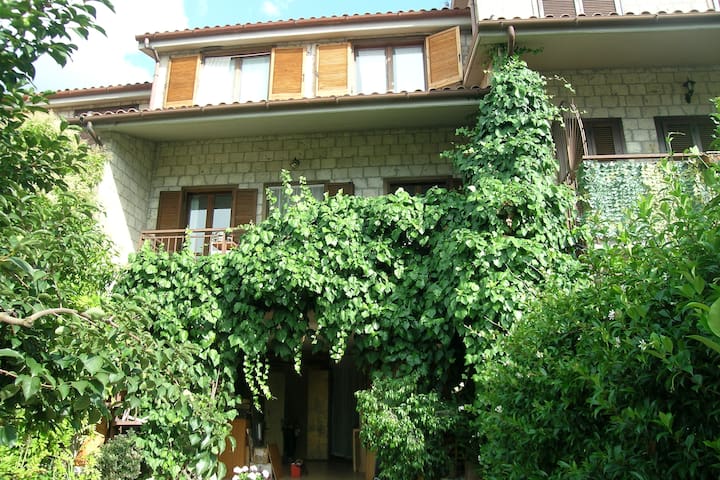 Never been to the Sabine Hills !?(URL HIDDEN) Why don't you try it… country home style !?(URL HIDDEN) Antonella Procopio invites you to Bed & Breakfast in her ancient country house, built around the 1700s, hidden between olive groves in the marvelous, lush and rolling Sabine Hills. You will be welcome to stay in one of our quaintly furnished double bedrooms furbished with all the comforts of home. The peace and quiet of the countryside, broken only by the singing of the birds, gives guests a chance to relax their minds, regenerate and restore that profound sense of serenity we miss so often. The house can be found in the district of Collevecchio, three kilometers from its characteristic medieval village, which can boast in its history to have been the residence of some illustrious popes demonstrated by the presence of stately homes. One of the most important of these was designed by the famous architect Sangallo the younger. The village stands on the sun kissed hill in front of the house and offers a soft green panorama. Also part of the district is the tiny village of Cicignano, ancient and perhaps the only example in Europe of a concentric plan. During the year and in particular in summer, many festivals and religious celebrations are held in the area, such as the" 200meter Jam Tart Festival", or the" Street Band Festival" followed by spectators from out lying districts. Apart from that the River Tiber and the rich rolling countryside of the Sabine hills gives you the opportunity to go on long and interesting excursions. Near by this place, there is also the most famous Abbey of FARFA . The vicinity with the cities of Rome, Viterbo and Rieti, means that you can reach them both by car or by train easily within only about 40 minutes.
Art der Unterkunft
Privatzimmer
---
Objekttyp
Bed & Breakfast
---
Unterkunft für
4
---
Schlafzimmer
Collevecchio, Latium, Italien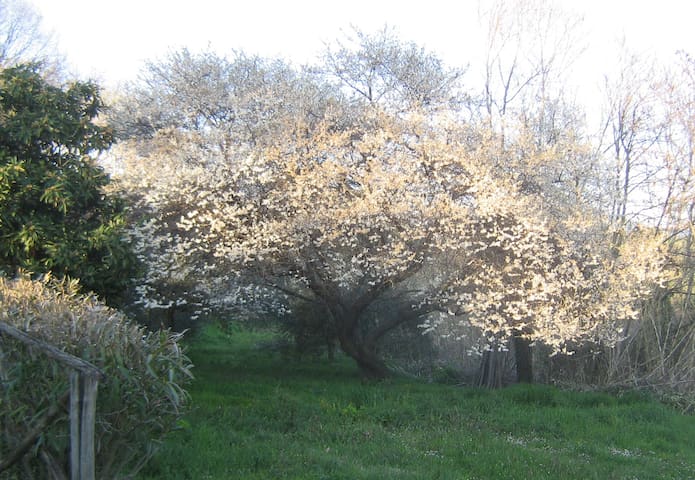 Our rooms are functional and clean and the property is surrounded by a large garden, which also has some games for children. Enjoy a relaxing holiday in the green heart of Italy just 25 Euros per person!
In case of use as a B & B, is scheduled for the guests a rich breakfast. The price is 25 euro per person per night. Children aged less than 2 years old are free. For children aged between 2 and 10 years the price is 10 euro. And 'possible to use the kitchen, on request, at extra cost. The complete structure, including the kitchen is also available to rent for private parties at a price of 300 euro per day.
The property is situated at the center of a large garden, filled with the typical vegetation of the Umbrian countryside, surrounded by picturesque hilly landscapes. The stay of our guests will be relaxing and peaceful.
Art der Unterkunft
Privatzimmer
---
Objekttyp
Bed & Breakfast
---
Unterkunft für
2
---
Schlafzimmer
Narni, Umbrien, Italien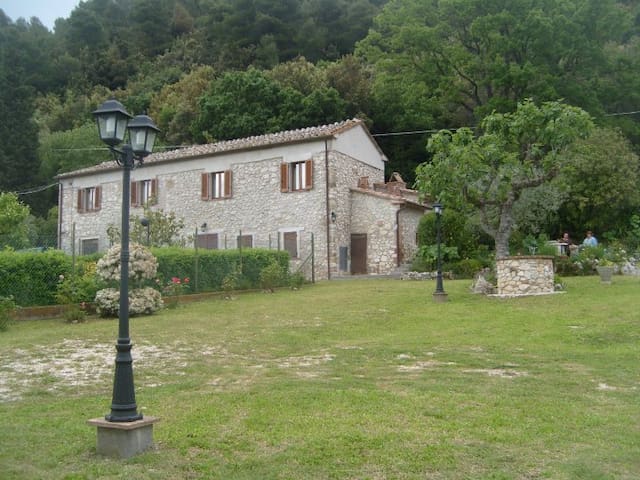 Piccolo paradiso immerso nel verde a km. 1,5 uscita A1 Magliano Sabina piscina, wifi, comforts, silenzioso, adatto libertà bambini. A40 m. da Roma, Visite archeologiche vicine Falerii Novi e Ocricolum. Vicine città d'arte: Roma, Viterbo, Todi, Assisi
Le camere, ciascuna con bagno interno, sono all'interno di una villa denominata "Casale del Passatore (dall'omonina strada che la collega alla Via Flaminia) ed é situata in piena campagna, a 1500 m. dal Casello Autosole A1. E' il luogo ideale per relax di fine settimana per chi abita in città e per i turisti di tutto il mondo che amano trascorrere le loro vacanze alternando alle visite archeologiche (necropoli etrusca di Falerii Novi a circa 10 km, scavi città preromana di Ocricolum a circa 5 km.) e a città d'arte (Roma, Perugia, Assisi, Viterbo, Todi, Gubbio, Firenze) momenti di assoluta pace e silenzio ma anche di sport, svago e passatempo. A circa 800 m. di distanza scorre il fiume Tevere con i suoi pittoreschi sentieri contornati da una lussureggiante vegetazione, adatti al pic-nic e ad invitanti relax.
Die Unterkunft wurde von Gilda ausführlich beschrieben,trotzdem hat sie uns extra noch abgeholt,weil es schon spät wurde,wir hatten kurz vor der Ankunft eine Reifenpanne auf der Autobahn.
Ruth
2015-10-10T00:00:00Z
Very nice room. Clean and comfortable. We stayed for one night and everything was as described on the website. I hope that they will fix the address on Airbnb so will be easier to find the place using navigation.
Slava
2015-12-29T00:00:00Z
Un posto incantevole da fiaba,accoglienza straordinaria,Gilda e famiglia meravigliosi,camera bella con bagno tutto pulitissimo,un risveglio da fiaba con ricca colazione e il canto di tante specie di uccelli. Vi consiglio di andare noi torneremo presto Grazie da Alberto e Annarella
alberto
2016-05-08T00:00:00Z
Gilda was very nice and helpful from the beginning when we were communicating with messages. When we arrived, we were very happy to meet her, her family and her cute dog. Very green, peaceful location, Room was beautiful, nice bed, we had good sleep. Highly recommended!
chika
2015-11-18T00:00:00Z
Son stato bene da Gilda, anche se solo per la notte. E' vicino all'autostrada, nel verde e con grandi spazi comuni. Molto consigliato.
Roberto
2016-05-22T00:00:00Z
Erica made us feel quite welcome when we arrived. Our room was clean and quiet. The villa is located near to the A1 highway so it made for a convenient location during our travels.
Naomi
2016-05-16T00:00:00Z
Art der Unterkunft
Privatzimmer
---
Objekttyp
Bed & Breakfast
---
Unterkunft für
3
---
Schlafzimmer
Magliano Sabina, Latium, Italien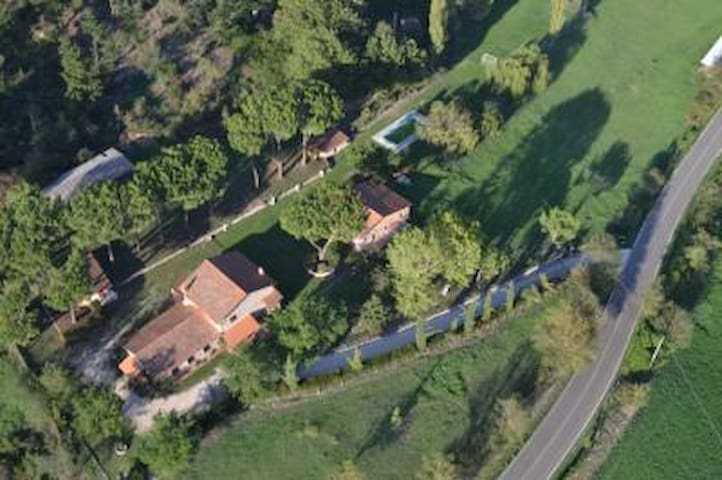 Montebuono - Airbnb
:
Durchschnittlich

4.69

von

5

Sternen aus

49

Gäste-Bewertungen
1

–

18

von

39 Bed & Breakfasts
Gib deine Reisedaten ein, um den Gesamtpreis pro Nacht zu sehen.