The sailboat is located in the harbor of Skärhamn. Its 8 meters long and have enough space to hold 2 guests. This place is about outdoor movement, art and fresh seafood. I do also offer sailing, fishing, climbing, hiking that can be arranged.
The boat is of the type Albin express, made in the 70's. At this time it's freshly renovated with all the necessities for living easy.
You are sleeping right in the harbour, as this little fishing town is builded around it, you will have access to it all within a short walk. A big food store is available, and there is a nice bakery in town.
Das Segelboot liegt in einem sehr schönen Hafen, ist gepflegt und sauber und Petter ist ein toller Gastgeber. Bei der Ankunft haben wir viele gute Tipps bekommen, sodass wir uns schnell zurecht gefunden haben. Leider hat es in den drei Tagen viel geregnet und gestürmt, sodass alles etwas feucht wurde.
Philipp
2016-08-06T00:00:00Z
Petter was an excellent host regarding communication, friendliness, genuineness, and enthusiastically shared some great ideas of local things to see and do. Everything in his accommodation was as promised, and for a solo traveler such as myself, my overall experience staying at Petter's accommodation was excellent in all ways.
Cathy
2016-08-20T00:00:00Z
Fin båd og havn. Et par gode spisesteder. Petter var behjælpelig. En fin oplevelse ...
Mikael
2016-07-22T00:00:00Z
We spent an excellent time on Petter's boat. The location is fabulous. Although it is rather small we slept very well and managed to cook.
Jacques
2016-07-30T00:00:00Z
We had a good stay in the habour of Skärhamn. The boat is ok for two people to stay a few days if the weather is good. At the boat we lived as comfortable as possible. In the habour we felt very save and we liked the clean bathroom. We met Petter the last day on the boat and he told us that it is no problem to contact him and ask him about the special Swedish knowledge (good food...). Thanks!
Katja & Robert
2016-08-23T00:00:00Z
The weather wasn't great but the boat sure was ! We had a great one night stay at Skärhamn, great food, beautiful surroundings and a cosy place to sleep !
David
2016-08-07T00:00:00Z
We spent two nights on Petter's boat. The boat is just perfect for 2 persons. Toilets and showers are just 5 minutes walk, in the center of the harbour and are clean. We didn't get the chance to meet Petter but he gave us all the info before so that we could find the boat and the accommodations easily.
Chi
2016-08-13T00:00:00Z
Petter is a chilled out young man who's going to take the world by storm (well breeze over anyway). A very organic and true person. It was a good experience all round and I hope see each other in another time and place. The boat was great and only a shame I didn't have time for a sail with him. Looks like that would have been awesome! Thanks for all!
Brad
2016-09-13T00:00:00Z
Art der Unterkunft
Ganze Unterkunft
---
Objekttyp
Boot
---
Unterkunft für
2
---
Schlafzimmer
Skärhamn, Västra Götalands län, Schweden
Unsere sailyacht, eine Mamba 311, ist ein gut ausgerüstetes, 31 fot
Ein abwechslungsreiches und aufregendes Erlebnis. Wir hatten die Unterkunft sehr kurzfristig gebucht und recht schnell eine Zusage bekommen. Wir hatten eine tolle Nacht auf dem Boot. Für mehrere Nächte eher nicht geeignet!
Coco
2016-08-14T00:00:00Z
The boat was cool to sleep on, but it was not cleaned before we came. The toilet was not flushed and full to the brim with urine. The boat stank because of this. Luckily there is a bathroom in the marina to use, but quite far from the boat. I don't recommend for a stay longer than a day, because there is no shower or way to cook food. I will say that it was a cool experience to sleep on the water, but only for a night.
Joandita
2016-09-11T00:00:00Z
Art der Unterkunft
Ganze Unterkunft
---
Objekttyp
Boot
---
Unterkunft für
6
---
Schlafzimmer
Göteborg, Västra Götalands län, Schweden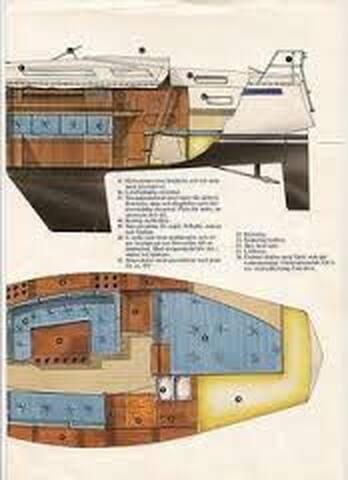 Fin boat for overnight if you are in Gothenburg
Art der Unterkunft
Ganze Unterkunft
---
Objekttyp
Boot
---
Unterkunft für
2
---
Schlafzimmer
Öckerö, Västra Götalands län, Schweden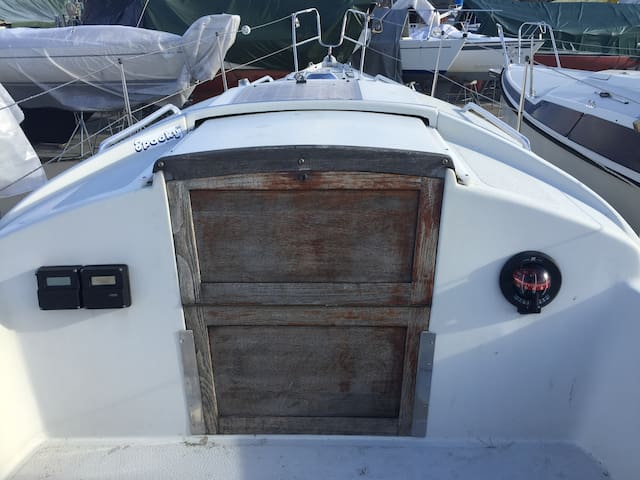 Unser Kontrast 36 Ariel ist bei Ångsbåtsbryggan inmitten der echten Angelplatz Edshultshall. Sie werden den Blick, die Lage & Morgen schwimmen direkt vom Boot lieben. Ariel ist gemütlich mit echtem Meeres Ambiente, dekoriert in Mahagoni m blauen Kissen & U-Sofa. Das Teakholz-bedeckte Cockpit ist sehr geräumig. Es gibt sieben in voller Länge Kojen (wenn man einander kennen); forepeak 2, Achterkabine 2 & Salon 2 + 1, ansonsten 4. Entfernung zum Strand ist 0 m (Boot), 50 m (Felsen), 200 m (Sandstrand). Hällseviksstrand Mollosund 2 km und 6 km.
Art der Unterkunft
Ganze Unterkunft
---
Objekttyp
Boot
---
Unterkunft für
7
---
Schlafzimmer
Orust V, Västra Götalands län, Schweden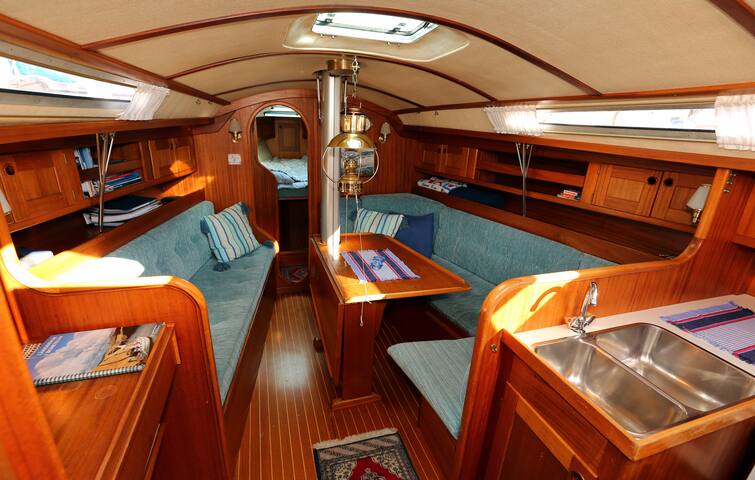 Sie werden im Herzen der wunderschöne Westküste arcipliago leben. Es gibt ein Bad und Sauna ein paar Meter vom sailingboat.
Der Standort
Superfin och mysig båt som var ren och städad och med alla bekvämligheter som kunde önskas. Båten ligger vackert på mysiga Brännö, med kiosk alldeles intill och restauranger och affär nära på ön. Patrick var mycket trevlig och hjälpsam. Vi var väldigt nöjda med vår vistelse!
Sandra
2016-07-10T00:00:00Z
Spending a sunny and warm weekend on Brännö was such a treat. Relaxing on the boat, taking a swim in the sea - perfect. Thanks again for having us, Patrik.
Corinna
2016-06-06T00:00:00Z
Patrik reached out to us prior to our stay with instructions for accessing the boat and some general information about everything on the island. The boat itself was entirely as advertised, and was clean and tidy upon arrival. This was our first experience staying on a boat, so there was a bit of a learning curve, but it was a great experience. The boat provided a perfect base from which to explore Branno.
Devin
2016-07-18T00:00:00Z
Art der Unterkunft
Ganze Unterkunft
---
Objekttyp
Boot
---
Unterkunft für
4
---
Schlafzimmer
Göteborg, Västra Götalands län, Schweden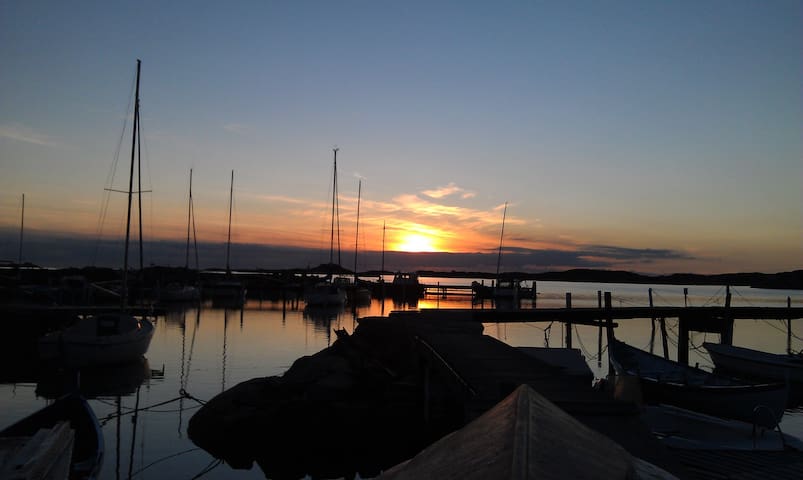 Willkommen in einer neuen und schnellen Segelboot in der Royal Yachtclub, Göteborg. Egal, ob Sie dockt bleiben wollen oder das Schiff nehmen, ist dies die MAXI 007 von Segelschiffen in Göteborg. Es bietet Platz für bis zu vier Personen und hat eine kleine, aber praktische Vorratsraum, eine gemütliche Sitzecke, zwei Schlafzimmer mit Doppelbetten, ein Bad und eine offene Sonnendeck, eine atemberaubende Landschaft im Spätsommer Nächte bieten, wenn die Sonne nie untergeht. Das Sonnendeck hat eine vollständige Abdeckung im Falle von schlechtem Wetter oder einfach nur für die Privatsphäre. Die Sonnendeck Sitze leicht 6 Personen und verfügt über eine Dusche auf der Badeplattform. Der Hafen bietet eine Vielzahl von Aktivitäten und hat zwei gute Restaurants innerhalb von 50 Metern. Mehr zu. Sie sind in der Nähe in der Nähe Badegebiete und in einfachem Zugang zu Göteborg Stadtzentrum mit der Straßenbahn. Parken Sie Ihr Auto mit einfachem Zugang, nur 100 Meter zu Fuß. Göteborg hat eine Menge in Bezug auf Einkaufen entlang Avenyn, renommierten "Michelin-Stern" Restaurants, Kunst und maritime Museen, Sport und Out door-Aktivitäten zu bieten. Nehmen Sie das Segelboot und Göteborg die Archipele entdecken. Wenn Sie wollen nicht selbst zu segeln und genießen Sie einfach den Lebensstil des Segelns, Patrik Der Besitzer wird Sie nehmen für eine außergewöhnliche Zeit in Schweden in den Archipel aus. Er ist super soziale und eine weithin bekannte Rennen Segler unter den internationalen behinderte Segler. Auch er fuhr die 007 Hin- und Rückfahrt nach South Hampton 2008.
This experience was so unique and I highly recommend it! My two friends and I (late 20s/early 30s) stayed three nights and two full days on Patrik's boat and he was our guide the entire time because we wanted to sail the whole time. Our itinerary was totally up to us--whether we wanted to sail, anchor in a harbor and explore the small islands, what to do for food, etc. Very flexible. The boat was exactly as pictured, very clean and cute. Patrik communicated a lot prior to our trip. The beauty of the archipelago and Nordic Sea was amazing and so relaxing--you won't be sorry! One thing to be aware of is that there is a per person charge for linens/towels, so make sure to factor that in. We would come back and visit this boat again in a heartbeat!
Jessica Diane
2016-09-18T00:00:00Z
Spending time on Patrik's boat was easily one of the most unforgettable experiences in our lives. My family was welcomed very warmly and made to feel at home. During our stay we were shown the beauty the lies in the Swedish seas and the fun hearted personalities of Swedish mariners. Patrik is a fantastic host and the boat is made to go fast and smooth. You won't regret any part of your trip, and truly, I think sailing with Patrik is an opportunity too rare to pass up.
Peter
2016-07-23T00:00:00Z
What an experience! My partner and I are still buzzing from our adventure with Patrik. You couldn't have a more welcoming and patient, but foremost inspirational host than Patrik. He showed us around the boat and left us to our own device that afternoon/ night. The next day he took us on a trip out to the archipelago(at no extra cost) and we stayed out for the night. There wasn't one single awkward moment; we shared stories, we drank beers together and enjoyed the fish that Patrik taught us how to catch, gut and cook. Myself I have found my passion for sailing and seemed to surprise my co sailors with my spirit for speed. All in all this has been the highlight of our visit to Sweden and we will definitely do this again. Thanks again, P.
Claudine
2015-08-24T00:00:00Z
Art der Unterkunft
Gemeinsames Zimmer
---
Objekttyp
Boot
---
Unterkunft für
4
---
Schlafzimmer
Göteborg, Schweden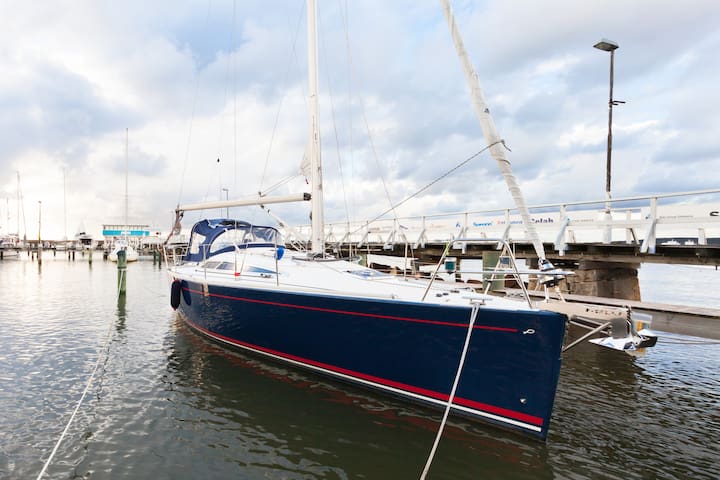 Skagen - Airbnb
:
Durchschnittlich

4.25

von

5

Sternen aus

30

Gäste-Bewertungen
1

–

6

von

6 Bootsvermietungen
Gib deine Reisedaten ein, um den Gesamtpreis pro Nacht zu sehen.