Gib deine Reisedaten ein, um den Gesamtpreis pro Nacht zu sehen.
The Sanctuary is a renovated apartment in a quaint, repurposed church, where guests find a restful getaway. Antique furniture, stained-glass windows and artful chandeliers reside with brimming bookcases. Enjoy the solitude of the steeple library upstairs or make coffee or have a drink in the cozy bar while watching TV or working on your laptop. We are pet friendly, close to Route 66, historic La Posada and "Standin' On The Corner".
When I first saw this building, I knew it would be an interesting next chapter in my life, plus a welcoming addition to the hospitality sector in Winslow. Hope you agree! The Sanctuary is entered by passing through the wrought-iron gate and then through the peaceful patio where the door to the space awaits. In the bedroom, the full sized bed has a new memory-foam mattress with a luxury mattress topper. The locally-made headboard was created from church pew-ends discovered during renovation. (Love to recycle and repurpose!) An Oriental rug, Aubusson-inspired bedspread and matched stained-glass windows complete the picture... along with the signature antler chandelier, guest closet, and, of course, just a few books to whet your whistle. Speaking of that whistle, just across the stairway hall from the bedroom is The Altar Bar where there is a fridge, microwave, coffee pot, locally roasted coffee and specialty teas. There's also a small tv, on cable, in case you just HAVE to see your favorite team play. Naturally!! The well-appointed private bathroom has an Asian motif featuring a wonderful red-lacquered cupboard found in Camp Verde AZ, which accented the color and style of a vintage mirror I've owned for many years. You will find care taken in all rooms to make them comfortable and interesting. The last room to describe is the uncommon Steeple Library. Just up one flight of stairs, the library is reached through a narrow stairway with an authentic vintage feel. This is a fine spot to enjoy your morning coffee or afternoon tea; it has comfortable cushions and pillows plus an antique library table to make it easy to peruse those oversized coffee-table books about the Southwest, architecture, fashion, landscape and maybe even Shakespeare. We have recently updated this space so that the cushioned, vintage bench becomes an extra-long twin bed, upon request. We can either have the bed made up for your arrival, or you may easily make up the bed yourself, at your convenience. This comfy, unconventional bed is primarily for a third person in your group and will require an additional $30, charged after two guests. The entire Sanctuary space has the latest heating and air conditioning units, along with access to a charming patio area, used mainly from May to October. There is always parking within 50ft of The Sanctuary and off-street parking may be available upon request. Use of the patio is seasonal from May to mid-October. Access to the apartment will be forthcoming to guests upon a confirmed reservation. Your on-site host purchased, repurposed and fully decorated this unique property in order to live in Northern Arizona in retirement. When this unusual property became available, the idea of carving out separate spaces and sharing the building with adventurous travelers was a natural. Your host is also a Airbnb traveler, last in Washington D.C. with her grandson. Your host has a long history with Arizona beginning in 1964 when her parents retired to Prescott and later moved to Sun City. She has long been a visitor and a tourist here and is pleased to be making her home currently in Winslow. She now has the opportunity to seek out even more sights to visit and adventures to share with guests, whether hiking, kayaking, cycling, visiting museums or the many natural wonders in Northeastern Arizona. Your host is a former business owner, teacher, entrepreneur and non-profit board member. Her interests include theater, opera and literature which is one reason why a main feature of The Sanctuary is the plethora of books in each room for guests to enjoy. Sondra has travelled to many foreign lands including Cuba and China. She and her family lived in The Netherlands and Germany for 11 years and did extensive camping throughout the continent. Guests from countries around the world are encouraged to spend time with Sondra and are encouraged to stay at The Sanctuary.
Winslow is really a small town and great for biking, walking or hiking. There is no public transportation but we are situated close to the library, churches, gift shops, restaurants and the Old Trails Museum. La Posada is an historic, refurbished gem, nationally recognized and not to be missed! Its architecture, art, gardens and history make it a tourist delight. You'll also find excellent food at its restaurant, The Turquoise Room. Unsurpassed! It's just down Second Street, past The Standin' On The Corner Eagles' Commemorative Park. Thousands of fans come each year to pay homage to iconic band. See what it's all about, right on Route 66. Also be advised that the speed limit in Winslow is 25 mph and enforced. Downtown and near schools, the speed limit is 15mph, which is posted and enforced. Fair warning; it's important that everyone is kept safe. School in Winslow is year round, so it's a good thing to know that there are often kids and school buses which need your attention. There is a pet on this property: Maude, an 11 year old Wheaten terrier. You may never see her, or she may become your best friend; it's up to you. She has been an office dog most of her life, so she is quite used to folks coming and going. She may welcome you with a shout, but soon feels her job is accomplished. Our pet policy is to assess a $15 per night fee for a well behaved dog. This pet fee is to be paid in cash by guests upon arrival. We take our responsibility of cleanliness very seriously and extra care is always taken when pets are guests in The Sanctuary. Please bring your own pet bedding and do not allow pets on the furniture or beds.
My husband and I stayed at a few AirBNBs on our trip out west, but we mention this church/house more than any other- wow do you get your money's worth. An average person will appreciate this place- but for the creative, eccentric person this airbnb is definitely where you want to wake up in the morning. What an incredible memorable living space. The bar/tv area was the original alter in this church! And we fell in love with the little library/study nook up stairs. Sondra is one of those hosts you don't just meet and forget- she has so much spunk and personality. She loves hosting people from around the world and it's so obvious in the many little things she does to make your stay the best possible experience. She had wine, bagels, fruit, cheese, and other items available to us when we arrived. She respects the privacy of her guests, but she's so easy to talk to and get to know- I'd come back like visiting an old friend. The church-house is perfect on its own, but we got a sneak peak of what's to come and we can't wait to come back and visit. Definitely worth EVERY PENNY. Fantastic, caring host and comfortable, memorable stay. She recommended checking out the La Posada hotel before we left- TOTALLY WORTH IT if you have a little extra $$ for breakfast. When we see more of rt 66, we will definitely be back for a few more days.
Jennifer
February 2017
An amazing find! Sondra's renovated space is eclectic, stylish and inspired. Bed is super comfy and space was cooler than described. I loved working on drawings in the steeple room. Take some time to chat with Sondra -- she's an energetic and interesting gal.
Elissa
March 2017
We came to Winslow for the nearby hiking opportunities, but we found out that we wanted to spend a lot more time relaxing in The Sanctuary! Sondra has infused this former church with all the comforts of home, and the space has a lot of personality while maintaining the character of the original structure. There were spaces for relaxing, a private area for sleeping, a shower, a cozy kitchenette and a well-stocked snack fridge. And so many books! It was easy to walk to "downtown" Winslow to enjoy a few parks, shops, and restaurants. Sondra knows the best spots to eat and even suggested an off-the-beaten-path hiking area we wouldn't have found otherwise. Listen to her suggestions and you won't be disappointed.
Kelly
March 2017
Sondra is a wonderful and generous host. Her lovely home is exactly as described and seen in the photos. We so enjoyed meeting Sondra and hope to go back to see her ... and of course stay on her corner in Winslow Arizona!
Jane
March 2017
Beautiful Air B&B! Sondra was a lovely host.
Chris
March 2017
The space is Magical. Sondra is an angel. Treat yourself to this unique experience!
Krissi
February 2017
Sondra's place truly was a sanctuary for us! Just as described! She also gave us great ideas for local eateries, sightseeing and much more! You couldn't ask for a better stay!!
Leeann
March 2017
Sondra was a very communicative host. Kind, friendly, and outgoing. She met us at check in and enjoyed showing us around. The next morning she gave us a tour of the chapel space, which will soon be available as a second rental. A very sociable and energetic host. The space was relaxing with a comfortable bed and memory foam mattress. We found the place to be quiet, clean, and decorated well. The turquoise room is an excellent restaurant and is less than a mile from Sondra's chapel. We would gladly stay again.
paul
April 2017
Art des Zimmers
Ganze Unterkunft
---
Objekttyp
Wohnung
---
Unterkunft für
3
---
Schlafzimmer
2
Winslow
Happy Trails ist eine saubere und komfortable Zimmer, Nichtraucher 2 Schlafzimmer (4 Personen) Privathaus in einer ruhigen Wohngegend, 3 Blocks von "Standing on the Corner Park" & Route 66, historischen La Posada Hotel, 5-Sterne-Restaurant zu essen & Gärten. Authentische Vintage Arizona eingerichtet. Vor Ort frisch gerösteten Kaffee, voll ausgestattete Küche, Bad und Waschküche. Ältere tierfreundlich. Perfekt für Tagesausflüge zu allen landschaftlichen Sehenswürdigkeiten in Northern Arizona. Einfacher Zugang von I 40 Autobahn. NICHTRAUCHERHAUS.
Kostenlose Orts frisch geröstetem Kaffee und Tee angeboten. Jedes Zimmer verfügt über Deckenventilatoren, in voller Größe antiken Messingbetten mit neuen Matratzen-Sets, Teppiche über Parkettböden und einen eigenen Eingang zum vollen Bad gefliest. Schlafzimmer verfügen über eine individuell elektrische Baseboard Wärme gesteuert. Große Kommoden und Schränke für Ihre persönlichen, Kleidung und Gepäck braucht. Ein großes kombiniertes Wohn- / Essbereich mit bequemen Platz zum Entspannen, während Sie die gut ausgewählte Bibliothek und Führer Bücher zu allen im Freien, natürlichen und kulturellen Sehenswürdigkeiten, lesen, die eine große Auswahl an Reisezielen der Region in und um Northern Arizona bieten. Ein großer Garten bietet gepflegten Wohn- und Essbereich, Dieses einzigartige Haus ist das perfekte Basislager aus viele der verfügbaren bequem Tagesausflüge zu planen. Große Dienstprogramm Schrank für alle Wanderungen, Campingstühle und Fahrradtouren. Hängen Sie Ihre Schlafsäcke, während Sie hängen und planen Sie Ihre Ausflüge aus allen Führungen, Topo-Karten, Karten und Menüs von lokalen Restaurants. Komfort und Bequemlichkeit ist, was Happy Trails und Winslow hofft, unsere Gäste zu bieten. Curb-Side-Parkplatz vor dem Haus. Die Gäste haben Zugang zu ganzen Haus und großen Landschaftsgarten, die ein Propan Grill für das Kochen im Freien umfasst. Die Nutzung von Garten und Gärten ist saisonal von Mai bis Oktober. Vor Anordnungen können für zusätzliche Nutzung von Raum gemacht werden, und es ist Annehmlichkeiten. Sicheres Parken ist auf Anfrage erhältlich. Lage Schlüssel zum Haus wird zum Zeitpunkt der Buchung bestätigt und ETA zu nachgewiesenen Gästen zur Verfügung gestellt werden. Ihre Vor-Ort-Host ist ein dritter Generation Arizona heimisch. Wenn Sie Ihr für Ihren Aufenthalt zu einem einsamen Rückzug, oder eine geführte Erlebnis zu allen üblichen Seiten von Interesse sowie eine Einführung in einige der Gegend am besten gehüteten Geheimnisse zu sein. Ihr Gastgeber hat einen Hintergrund in der Kunst, Geisteswissenschaften, Denkmalpflege, Landwirtschaft und Viehzucht. Sie ist auch eine national anerkannte Quilter. Ein großes, separates gut beleuchtet professionellen Studio ist für private Quilten Retreats zur Verfügung. Sie lebt in ihrer einzigartigen, selbst entworfen casita vor Ort an der Rückseite des voll angelegten Grundstück.
Privatsphäre, Bequemlichkeit und Komfort in einer ruhigen Wohngegend, Happy Trails bietet eine einzigartige und authentische Erfahrung zu einem sehr günstigen Preis. Das Haus ist nur einen kurzen Spaziergang zum historischen Zentrum Winslow, Route 66, Stehen an der Ecke Park, Hubbell Trading Post, der weltberühmten La Posada Hotel and Gardens 5-Sterne an der Turquoise Room speisen. Plus einem lokalen Theater, Souvenirläden und Galerien entlang der Innenstadt von Winslow Historic Route 66. Authentische täglich frisch mexikanisches Essen kann bei E & O Restaurant in der historischen Lindbergh Flughafen gefunden werden. Mojos, unabhängig geführte Café bietet ihre eigenen frisch geröstetem Kaffee auf, die staatliche Anerkennung verdient hat. Die McHood Park City bei Clear Creek hat Picknick Armadas, Schwimmen, Angeln, Kanufahren, Wandern und Klettern Weltklasse an Jacks Canyon. Ein Hop, überspringen und ein Sprung aus der I-40 bietet Ihnen unmittelbarer Nähe der Navajo und Hopi Nationen sowie den versteinerten Wald, Painted Desert, Meteorkrater, Rock Art Ranch und zahlreiche andere Ziele der schönen Northern Arizona und den 4 Ecken. Entdecken & Northern Arizona zu entdecken, und dabei den Komfort und Bequemlichkeit des eigenen "BASE CAMP" auf Happy Trails zu genießen. Winslow ist 3 Meilen breit und 3 Meilen lang und ist ideal zum Wandern und Radfahren. Es gibt keine öffentlichen Verkehrsmittel. Die Höchstgeschwindigkeit beträgt 25 MPH und 15 MPH INNENSTADT. Mehrere Kirchen sind ebenso wie der Post, zu Fuß erreichbar 2 Banken, Souvenirläden, Antiquitätenläden und mehrere vor Ort im Besitz Restaurants. Wenn Sie spezielle Ernährungsregeln oder muss benötigen, müssen Sie Ihre eigene Bestimmungen zu bringen. Es gibt einen Safeway und ein Walmart, sowie die üblichen Fast-Food-Gerichte. Die nächste Fachmarkt ist aufgrund Westen in Flagstaff, Arizona, die dem Museum of Northern Arizona ist auch die Heimat, The Hubbell Teleskop, Northern Arizona University, Skifahren im Winter und eine Vielzahl von Restaurants und Nachtclubs.
Eloise provided us with our best airbnb experience yet. She greeted us into her beautiful home and provided us with unmatched accommodations. Her flexibility in check-in times was especially appreciated.
Angelia
November 2015
Eloise and her home are simply wonderful. Everything that I and my dog could've possibly needed or wanted was provided. Eloise allowed me to stay another night when I was exhausted from driving across the country. She even went out to a local restaurant, brought me back lunch and went to the store for me while I was working. Between this adorable, well-decorated, cozy home and Eloise's hospitality you couldn't pick a better place to stay in the town of Winslow, AZ. Highly recommended. :)
Elisabeth
January 2016
This was my first stay at an airbnb and I am hooked! What a great experience! I was in Winslow for work and needed a quiet place to relax after work, this was perfect. Eloise's home is in a very quiet, safe neighborhood where I could just step out the door and walk or run, grocery shopping is nearby, as well as downtown Winslow. There is no need to go anywhere, however, as Eloise's home had everything I needed, warm and cozy, fully equipped kitchen…the whole bean coffee was the perfect way to start my day! Eloise was available to answer any questions and I immediately felt like I was in my own home. I will definitely stay here when I am in the area for business or pleasure…thank you Eloise!
Peggy
December 2016
Comfortable, clean and quiet home, safe place to walk or run.
Peggy
January 2017
Beyond 5 stars. Eloise crosses every t and dots every i to create a comfortable, enjoyable stay. After a very long trip we were so pleased to come in to a warm, cozy and spotless house with a few snacks and comfortable beds. Book this place, you will not regret it! Beyond 5 stars.
Chloe
December 2016
Wonderful place to stay! Centrally located to see all the sites around Winslow. Eloise is the perfect host...she has created a warm and comfortable home for her visitors. Highly recommended!!
Cliff
January 2017
This place was just the place to stay in town. Hospitality and cleanliness were immaculate. Eloise and her home are a true treasure!
Libby
February 2017
Staying at Eloise was a trip back in time! It truly felt as if you're at the "cool aunt's house" she gave a crash course on pour over local deliciously tasty coffee that would make the CEO of Starb's jealous! The house was filled with amazing eye-candy and made me desperately want to come back with my dogs as they would truly have had the royal treatment! She's thought of everything and all the comforts of home made me wish we were there longer!
Caridad
February 2017
Art des Zimmers
Ganze Unterkunft
---
Objekttyp
Haus
---
Unterkunft für
4
---
Schlafzimmer
2
Winslow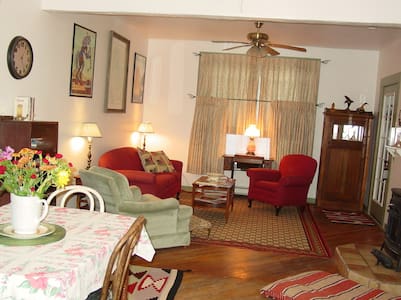 2 king size bed. One is. Liquid memory foam other is a pillow top mattress
Art des Zimmers
Ganze Unterkunft
---
Objekttyp
Haus
---
Unterkunft für
1
---
Schlafzimmer
3
Joseph City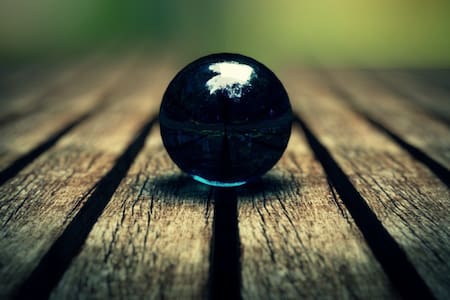 Winslow - Airbnb
:
Durchschnittlich

5

von

5

Sternen aus

87

Gäste-Bewertungen